Mark Matthews believes the Indian market is surprisingly robust. He expects to see a significant sequential improvement in the Indian market.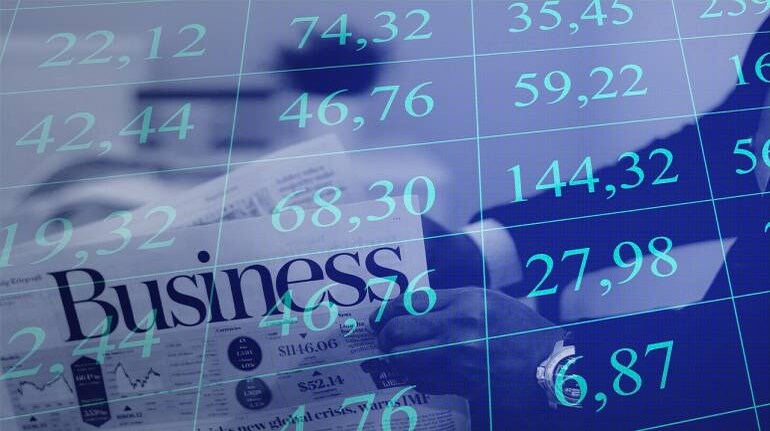 The Indian market has been witnessing strong volatility of late due to factors including rising COVID-19 cases globally, US elections and the ongoing September quarter earnings season.
The economy, however, is showing signs of improvement which is giving hope to participants. However, the reports of fresh lockdowns in some parts of the world pose a serious threat to economic recovery.
Top analysts express their views on the market trend, pockets of opportunities and economy. Take a look:
Andrew Holland, Chief Executive Officer at Avendus Capital Alternate Strategies (to CNBC-TV18)
Markets are worried that the second wave of COVID-19 could lead to more bankruptcies than we saw in the first round.
We know what the government and the central bank's response will be, so we expect more action there in terms of stimulus.
The whole capital goods space is something where one has to be confident that there will be a rebound in the Indian economy.
Having some economic recovery sectors and stocks is probably the way to play the market over the next six months.
Kevin C Smith, CFA- Founder, CEO & CIO, Crescat Capital (to CNBC-TV18)
I don't think this a recession that is going to be over quickly. What we have to look forward to is more government stimulus, more deficit spending, more money printing, and ultimately it is not unquestionably a bullish thing for equities prices especially when you ultimately are going to rising inflation as a result of these policies.
One would think that the dollar would be under pressure with the Fed in full easing mode, fiscal stimulus, deficit, and so on and so forth.
But the problem is that it is not just the US that has a global debt problem today, it is the whole world.
So we are in what we call a globally synchronized debasement and every country in the world is forced to simultaneously trying to devalue their currency in order to deal with their own domestic debt problems.
Mark Matthews, MD, Bank Julius Baer & Co (to CNBC-TV18)
The Indian market is surprisingly robust. I expect to see a significant sequential improvement in the Indian market.
We don't dislike the Indian market. It's not our major 'overweight' within the emerging markets either – that's China. China may grow by 2 percent in 2020, 8 percent in 2021 and 5 percent in 2022.
Dipan Mehta, Director, Elixir Equities (to CNBC-TV18)
HDFC Bank and Kotak Mahindra Bank are the safe stocks to own. They are secular growth stories and if you want safety with growth then HDFC Bank and Kotak Mahindra Bank are a must-have in your portfolio. Reports of Kotak Mahindra Bank and IndusInd Bank deal were a complete rumour.
A few weeks ago, Hinduja Group said that they wanted to increase the stake in IndusInd Bank. So I don't think that when you have such a strong promoter in IndusInd Bank they would like to dilute their holdings and get merged with Kotak and to an extent lose their identity.
Rob Subbaraman, Head of Global Macro Research & Co-Head of Global Markets Research at Nomura (to CNBC-TV18)
India will benefit from the pent-up demand this quarter. The key thing will be controlling the virus and dishing out more stimulus.
We think both those things are going to happen and so we do have a bit better gross domestic product (GDP) growth forecast, we have minus 9 percent GDP growth for this year and then close to 10 percent positive growth for next year.
Nilesh Shah, Managing Director, Kotak Mahindra Asset Management (to CNBC-TV18)
US elections will have a short-term impact on the market but as long as the festival season continues to spurt demand and push recovery ahead, the market will be supportive.
IT stocks are expected to sustain current valuations. Lack of normalcy returning to the economy will push investor allocation towards IT stocks which can sustain the valuation.
An interesting space that is emerging – is somewhere at the upper end of midcap IT companies where we are seeing margin expansion coming on the back of moving into newer areas and that may result in sustaining of valuations even in the upper end of IT companies along with large-cap IT companies.
Chandresh Kumar Nigam, MD & CEO, Axis AMC (to CNBC-TV18)
I believe that in the next 2-3 years, markets will go back to a high single-digit or low double-digit rate of growth for many sectors.
The outlook for frontline stocks looks very good, which will keep markets supported. In the near term, the market's performance would depend on the demand situation.
I am fairly optimistic about demand. I don't expect demand to come off sharply. But it is not clear whether the recovery is due to pent-up or normalisation demand.
Gautam Shah Founder & Chief Strategist of Goldilocks Premium Research (to CNBC-TV18)
The current market scenario is a little tricky. I think there are too many dynamics that play, whether it is US-specific Presidential elections or the COVID surge in the West, the rise in VIX, and the impact of all of this on the economy and the manner in which the markets have come off repeatedly from that levels of 12,000 that just tells you that there is definitely a little bit of weakness in the system.
It is a difficult scenario. I think short term there could be some weakness, but from a medium-term perspective, this market is still very strong because it is low on leverage it is extremely light.
I would be negative short term, but I would remain positive from a medium-term perspective.
Vikas Halan of Moody's Investors Service (to CNBC-TV18)
Asia has at least not yet seen that kind of resurgence in the lockdowns and we are seeing continuous unlocking of economies including India, China where the economic activity has kind of rebounded which can provide some support overall to the demand for crude oil.
Markets weren't really factoring in the complete lockdowns that have been announced so that probably is a knee jerk reaction at the movement. But if you look into details probably things are not as bad as the market may be reacting to.
DK Joshi, Chief Economist, CRISIL (to CNBC-TV18)
There is no doubt that the economy is seeing a rebound right now which was faster than we expected.
It is a result of the opening up of the economy, there was a pent-up demand which is getting met right now and the rural economy doing somewhat better than the urban.
This kind of pick-up has been seen in other economies as well. I believe the second quarter is looking somewhat better than what was expected.
Disclaimer:
The above report is compiled from information available on public platforms. Moneycontrol advises users to check with certified experts before taking any investment decisions.
First Published on Oct 31, 2020 07:31 am