It is better to go via mutual fund route if one is not equipped to spend enough time in the market and understand the various nuances of investing.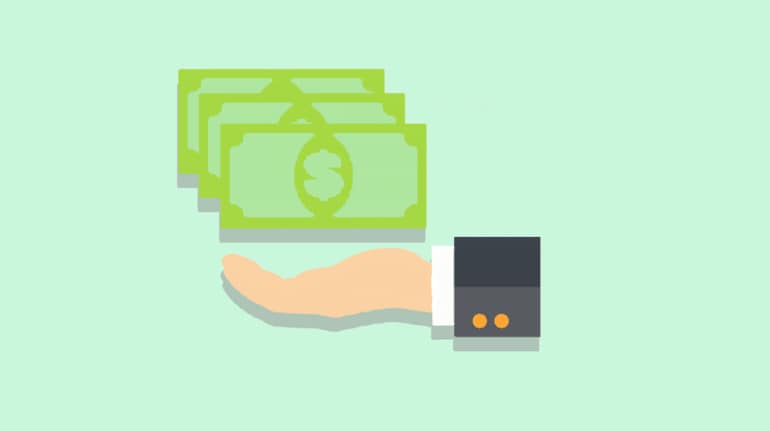 Timing the markets is always fraught with difficulties, we advise investors to invest systematically over a period of time, Gautam Duggad, Head- Research, Institutional Equities – Motilal Oswal Securities Pvt Ltd, said in an exclusive interview with Kshitij Anand of Moneycontrol.
Q) What are your views on the market which has already delivered about 20% return so far in the year 2017? How is the second half of the year expected to pan out? Do you think it is time for investors to book some profits and buy again on dips?
A) We remain cautiously optimistic on markets. First half has been very strong owing to positive macro fundamentals (inflation trending down, stable currency, twin deficits under control) and policy reforms (GST) coupled with very benign liquidity (1HCY17 FII equity inflows are more than inflows of CY15+CY16, 1HCY17 DII MF inflows are already approaching the DII MF flows of entire CY16).
Upside from here will be a function of earnings recovery – unless strong macro translates into equally strong micro, valuation re-rating from these levels look slightly difficult.
We expect earnings growth to pick up the pace from 2HFY18 owing to the low base of demonetization, re-stocking in consumption sectors post GST implementation and transmission of lower interest rates in the P&L of corporate India.
Timing the markets is always fraught with difficulties, we advise investors to invest systematically over a period of time.
Q) Your list of top five stocks (with rationale) which could turn out to be multibaggers in the next 2-3 years?
A) Predicting multi-baggers in advance is tough. However, we like following themes and sectors in the market today:
Private Banks: Shift from physical to financial assets coupled with value migration from public to private sector banks provide multiple years of visibility for earnings growth. Our top ideas include HDFC Bank, Kotak Bank, Yes Bank, RBL.
Consumption: The consumption opportunity in India is sizeable and there are multiple ways to play this opportunity. GST implementation will hasten the shift towards organized players and benefit multiple categories.
We like discretionary Consumption themes and prefer companies like Titan, Pidilite, Tata Motors, Crompton Consumer, Amara Raja.
Pharmaceuticals: Most of the negatives around regulatory issues, base price erosion in the US, buyer consolidation in the US are known and are in the price. The sector is trading at a 12% discount to its average multiples.
While near term could be challenging, we believe it offers a good entry point from a medium to long term perspective. We like Sun Pharma, Aurobindo Pharma, and Jubilant Life.
Q) Gush of liquidity has already pushed markets across the globe to fresh highs. What are your views on global markets and experts say that a big correction in India market can only be triggered if there is a global trigger? What are your views?
A) Global triggers for correction are difficult to foresee but tightening of liquidity globally can have implications for India and other emerging markets.
However, we believe that globally lot of capital is still sitting on very low-interest rates and will always be hunting for yields till interest rates remain soft.
Q) What are your views on the companies which have reported results for the quarter ended June so far. Do you think the numbers are largely on expected lines? A recent poll did by Moneycontrol highlighted that analysts expect more downgrades than upgrades this quarter?
A) So far the numbers declared by the companies have been in line with expectations. For the 28 companies in our MOSL universe which have declared results so far, PAT growth has come in at 7.7% vs. expectations of 8% while EBITDA growth of 9.3% if bang in-line with estimates.
More than the number, we will be keenly watching the commentary of companies on GST implementation and any teething troubles, consumer demand, de-stocking/re-stocking as it will have implications for the rest of FY18 earnings growth for broader markets even as Nifty remains relatively insulated from GST impact.
Q) How are you seeing ITC stocks after a recent increase in cess by the government? Do you think the smart money will move out of ITC to other stocks like HUL, Britannia etc?
A) Some re-allocation of flows within the sector is a possibility given the sharp outperformance of ITC in recent months. Fundamentally, the U-turn on Cigarette taxation has created fresh headwinds for ITC in terms of Cig volume and EBIT growth from near term perspective and could lead to some de-rating.
On the other hand, strong rural consumption outlook owing to good monsoons, 7th pay commission awards, best in five year MSP hike and farm loan waiver will be positive for other consumer names like Britannia, Emami, Dabur, Colgate, and HUL.
Q) Investors grapple with fear of investing at peak. What do you tell your clients to calm their fears?
A) Peaks and bottoms are known only in hindsight. Systematic investments in fundamentally sound companies with growing addressable market, good pricing power which accords earnings visibility, high-quality managements and reasonable entry valuations is a strong antidote to overcome the fear of investing at peak.
Q) If somebody comes with you with a monthly investment of Rs15000-20000 to realise his crorepati dream. Can he realise his dream by investing in direct equities or it is better to go via MF route? What is minimum capital required to start trading?
A) It is better to go via mutual fund route if one is not equipped to spend enough time in the market and understand the various nuances of investing. Fortunes have been made in Indian equity markets with patient and long term investing in good quality companies bought at reasonable price.
Time spent in the market is far more important than timing the market. There is no minimum capital required for trading. It depends on one's disposable income and risk appetite.
Q) Any particular instance you recall when you were interacting with your clients which were funny or made you think twice about the problem or taught you something?
A) One thing which interacting with a diverse set of clients has taught me is that Investing by looking at one year forward P/E is a sure shot way of missing multi-year compounders and eventually potential multi-baggers.
Second, patience in investing and ability to think away from the herd is something which is easier to preach but tough to practice.
Q) Do you relate any particular Hollywood sitcom with the market? For example, some analysts have related Game of Throne with US markets while some have written on investment lessons from movie Bahubali. Do you also relate stock market to any movie or a serial?
A) I relate to the stock market to a test match in cricket where one has to survive tough sessions and stay at the crease long enough to create records and take the team through to victory.
In test cricket a batsman has to be patient, bide his time when the bowler is in his elements in hostile condition and protect his wicket before scoring runs. Similarly in investments, one has to first avoid capital loss before thinking of multi-baggers.
Q) What are your views on the upcoming Fed meeting next week and RBI policy meet in the month of August? Do you see Fed raising rates in the upcoming policy meet or RBI reducing rates next month?
A) Predicting Macros is always difficult, more so when there are multiple moving parts and global liquidity is abundant. That said, we think RBI may decide to cut rates given the well-entrenched moderation in CPI print and continued stable currency dynamics. As far as Fed is concerned, we will be more interested in knowing the future course of normalizing its balance sheet.
Moneycontrol Ready Reckoner
Now that
payment deadlines have been relaxed
due to COVID-19, the Moneycontrol Ready Reckoner will help keep your date with insurance premiums, tax-saving investments and EMIs, among others.
First Published on Jul 24, 2017 09:26 am