Markets are likely to remain volatile ahead of February series monthly expiry on Thursday, as traders will roll over positions in the F&O segment to March series 2020.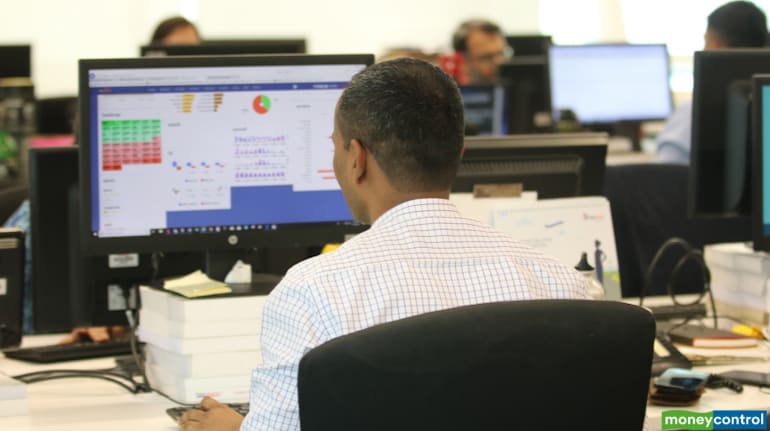 The S&P BSE Sensex breached 40,000 levels on the downside on February 26, while the Nifty50 fell below its 200-day exponential moving average placed around 11,720.
Eventually, market barometer Sensex closed with a loss of 392 points, or 0.97 percent, at 39,888.96 while the Nifty index finished at 11,678.50, down 119 points, or 1.01 percent.
Barring BSE Telecom - which ended with a mild gain of 0.25 percent - all sectoral indices ended in the red, with Realty, Auto and Capital Goods falling over 2 percent each.
Top 5 factors that could be weighing on markets:
Weak Asian markets
Asian shares fell, tracking losses in the US markets overnight. The sharp selloff pushed the yields on safe-haven treasuries to record lows. The S&P 500 and the Dow Jones Industrial Average both shed more than 3 percent in their fourth straight session of losses.
Yields on 10-year and 30-year US Treasuries teetered close to record lows and gold rose as worries about the economic impact of the coronavirus outbreak boosted safe-haven assets, said a Reuters report.
Chinese shares fell by 0.83 percent, while shares in South Korea, rattled by a sudden rise in virus infections, fell 1.28 percent.
US coronavirus warning
The United States has asked Americans to begin preparing for coronavirus to spread within the country as outbreaks in Iran, South Korea and Italy escalated and fears that the epidemic would hurt global growth rattled markets, said a Reuters report.
The World Health Organization says the epidemic has peaked in China, but concern that its spread is accelerating in other countries is likely to keep investors on the edge. The virus that originated in China had spread to about 30 countries, the report added.
Slowdown in Asian economies
The effects of the coronavirus outbreak are likely to reverberate beyond China as most major economies in the region are expected to either slow down significantly, halt or shrink outright in the current quarter, a Reuters polls has found.
Many Asian economies, which were just limping back to growth from the spillover effects of the 18-month long US-China trade dispute, were again dealt a blow by the outbreak, which has shut down businesses and cities, said the poll.
Technical View
Nifty formed a Bearish candle on the daily charts. It slipped below its 200-DMA placed at 11,684 on daily charts.
The index has been falling from February 20. This is the fourth consecutive session when Nifty registered a negative close. The Supertrend indicator gave a 'sell' signal on the daily charts while MACD gave a bearish crossover on February 24 which suggest that the near term trend is likely to be on the downside.
The last time when this indicator gave a sell signal was on January 28 and the Nifty tested 11,600 levels before bouncing back.
The Nifty appears to have stretched on the downside by abnormally trading away from its short term moving averages (5-Day SMA at 11,903) which should ideally pave the way for a pullback rally sooner than later.
In the next trading session if Nifty opens in a negative terrain then it can make an intraday bottom somewhere in the zone of 11,640-11,600 levels, suggest experts. But, if it closes below 11,614 levels then next support for the index is available only around 11,500 levels
"On the upsides if it manages to sustain above 11,783 then the upswing shall get extended upto 11,900 levels," Mazhar Mohammad, Chief Strategist – Technical Research & Trading Advisory, Chartviewindia.in told Moneycontrol.
"For time being traders with high risk appetite are advised to create long positions if Nifty opens in a negative zone and trades between 11640 – 615 levels with a stop below 11600 on closing basis," he said.
F&O Expiry on Thursday
Markets are likely to remain volatile ahead of February series expiry on February 27, as traders will roll over positions in the futures and options (F&O) to March series 2020.
First Published on Feb 26, 2020 10:53 am