Prabhudas Lilladher cut Nifty target by 6 percent to 11,919 from 12,659 earlier on 14.4% and 12.1% EPS cut for FY21/22.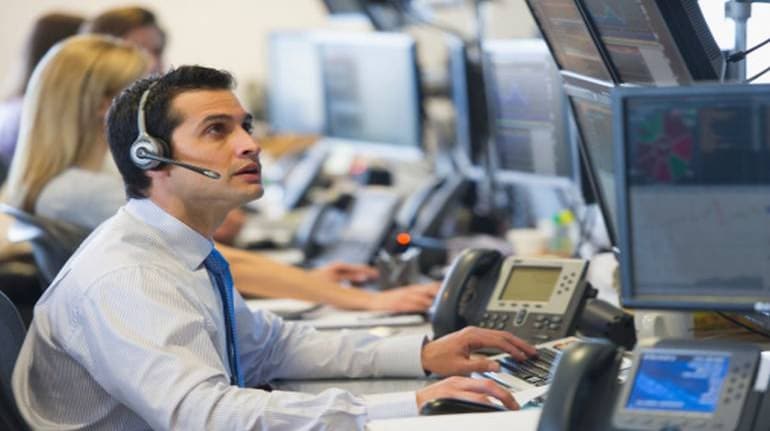 Market saw a strong rebound in the past few weeks after hitting a low in March. Even though the equity indices are racing ahead riding on global liquidity, fundamentals seem to be weak.
Prabhudas Lilladher has cut Nifty target by 6 percent to 11,919 from 12,659 earlier on 14.4% and 12.1% EPS cut for FY21 and FY22, respectively.
"Markets have already discounted a washout FY21 and have started looking beyond FY22. However, the pace of liquidity led rally suggests markets running ahead of fundamentals on hopes of recovery," said Prabhudas Lilladher.
Sectoral picture
While most companies have taken a hit due to the coronavirus-induced lockdown, some sectors have run out of steam.
Kotak Mutual Fund and Prabhudas Lilladher have underweight stance on IT sector, and an overweight rating on the cement sector.
Meanwhile, banks are likely to be affected due to COVID-19-led disruptions, Kotak Mutual Fund remains underweight on PSU banks and NBFCs/HFCs, but overweight on large private banks.
Prabhudas Lilladher has an underweight rating on the entire banking and financial sector.
Kotak has a neutral stance on automobiles, while Prabhudas Lilladher is equalweight on the sector.
Banks and NBFC 
Prabhudas Lilladher | Rating: Underweight
Broking house believes that the full impact of lockdown and its effects on bank NPA and balance sheets will get reflected in 2Q and 3Q results. Similarly pressure on consumer purchasing power can impact NBFC's and HFC, although initial reduction in outstanding during moratorium period is encouraging.
It focus on strong franchisees with primarily in HDFC Bank, ICICI Bank and Kotak Mahindra Bank. It retain underweight stance on NBFC with focus on mainly HDFC and Bajaj Finance.
Kotak Mutual Fund
The Banking sector (including NBFCs and HFCs) is likely to face near term headwinds on growth, asset quality and profitability. With moratorium in place, the actual asset quality trends would emerge only post Q3FY21.
The firm is positive on large private sector banks, insurance companies and select large NBFCs, while remain cautious on PSU banks and NBFCs/HFCs. It is continuously evaluating the impact of COVID on the asset quality of banks and the valuations of banks.
Kotak would evaluate companies on their balance sheet strength, liability franchise and ability to withstand stress that is likely to emerge in the near term related to the COVID situation.
Healthcare
Prabhudas Lilladher | Rating: Overweight
Prabhudas Lilladher believes that post Covid 19 scenario will renew focus on healthcare. It divide healthcare into four pillars like Pharma, Diagnostics, Insurance and Hospitals.
It reduce weightage on Insurance companies like HDFC Life and SBI Life post sharp run up recently and retained Dr. Reddy and include Lupin in model portfolio on improved visibility in US business on hopes of FDA resolution in its key plaints.
Kotak Mutual Funds
Kotak Mutual Fund is largely underweight on the sectors while taking stock specific positions.
According to firm, the US generics business has become stable after period of high price erosion. Indian domestic branded business, APIs and US complex generics and specialty remain attractive.
Major Indian pharma companies are now focussing on fewer opportunities, this would improve odds of success and reduce stress on the cash flows.
It remain stock specific in the sector even while it believe the many of the uncertainties in the sector have reduced and growth is improving.
Information Technology 
Prabhudas Lilladher | Rating: Underweight
Broking house retained underweight stance on IT as current valuations factor in higher growth and defensive nature of business despite uncertainty related to order flow given cash flows of corporates and US elections later this year. It has small underweight on Infosys and TCS.
Kotak Mutual Funds | Rating: Underweight
IT Services demand has been resilient despite disruption in global economy. However, Macro challenges are evident, and may drag for longer term, offsetting the impact from acceleration of demand for Cloud Computing Services.
Cost cuts and currency depreciation have kept margins stable. The outlook on pace of demand recovery is key, given the broad-based nature of slowdown and global recession.
The pricing cuts not as bad as feared in 1Q, but could still deteriorate going forward. The opportunities in the sector are stock specific.
Cement:
Prabhudas Lilladher | Rating: Overweight
Prabhudas Lilladher retained overweight on cement given faster than expected recovery and prices in the post Covid scenario with Ultratech Cement as key stock.
Kotak Mutual Funds | Rating: Overweight
Kotak believes that the cement sector is a good proxy play for infrastructure led growth theme and remain overweight on the sector. The government focus on housing, irrigation and roads should ensure demand trajectory remains strong over long term.
The lower supply and companies focus on cash flow over volume growth as well as consolidation should translate to better pricing discipline and hence pricing power.
Automobiles:
Kotak Mutual Funds
The firm is positive on auto OEMs which have a larger part of the demand coming from the rural sector and expect the rural recovery to lead the auto growth.
Entry level cars and 2-Wheelers to see some near term demand as people shun shared mobility for personal mobility. Used cars may also see some demand going ahead. Tractors are expected to do much better.
The allocation is largely spread out across OEMs and auto component manufacturers.
Prabhudas Lilladher | Rating: Equalweight
Broking house believes consumer focus on personal mobility post Covid-19 remains a key theme in the medium term.
It retain strong overweight on Maruti as a play on demand revival in mass segment and retained positive stance on Eicher as it is a niche player in the premium segment with strong brand, product positioning, distribution and growth visibility.
It also including Hero MotoCorp in model portfolio as a play on rural demand recovery.
Disclaimer: The views and investment tips expressed by experts on Moneycontrol.com are their own and not those of the website or its management. Moneycontrol.com advises users to check with certified experts before taking any investment decisions.
First Published on Jul 31, 2020 02:31 pm