From the mid-cap space, only four stocks managed to climb above 50 percent each in the same period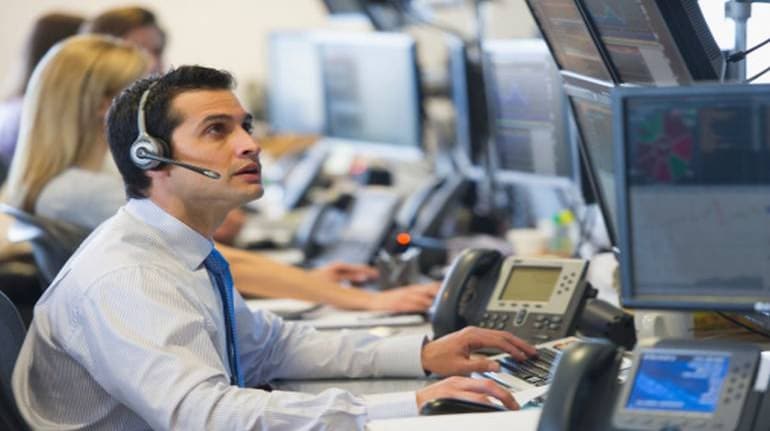 After a near 30 percent rally, most experts were of the view that investors should bring down their expectations of double-digit returns from markets in 2018. But, to everyone's surprise, the index is up over 11 percent and is on track to hit 12,000…soon.
The index recorded 10,700 for the first time on January 15 earlier this year. But, the rally got halted at 10,171 after Budget, picking up momentum post July which caught everyone by surprise.
The rally was swift and most retail investors might have missed the bus, but all is not lost.
The good news is that the bull run remains intact, said Atul Suri, CEO & Chief Investment Officer, Marathon Trends PMS in an exclusive interview with CNBC-TV18 earlier this week.
Suri, who has a long-term target of 17,000 on the Nifty, says that the last 1,000 points on the index have taken most market participants by a surprise. "I feel that investors should believe in the long-term trend because we are part of the larger bull market which continues for another 2-3 years," he added.
As many as 14 stocks rallied over 50 percent each in the NSE 500 index between January 15 and August 24, which includes names like Indiabulls Ventures, Merck, NIIT Technologies, Bajaj Finance, Pfizer, VIP Industries, Infibeam Avenues etc. among others.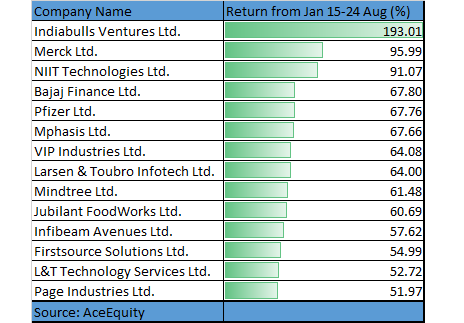 From the mid-cap space, only four stocks managed to climb above 50 percent each in the same period which includes names like Indiabulls Ventures, followed by Mphasis, MindTree, Page Industries, and Jubilant FoodWorks.
Even though Nifty50 added 1,000 points in the last seven months the breadth still remained weak. Only 29 stocks from the NSE Midcap 100 index gave positive returns while in the Small-cap space the number of stocks which gave positive returns in the same period was only 29.
However, most experts now feel that the bottoming out process for the broader market has started and we could well be on the recovery path.
The Nifty Midcap index also participated in the rally over the last two months, rising more than 8 percent from around 18,200 levels to 19,800.
"Given the Midcap index has already recovered over 10 percent from 2018 lows, a possible bottom has already formed. He expects the index to add another 600-odd point in a couple of months to near 20,400 with more sectors participating before heading for consolidation," Gautam Shah, Associate Director & Technical Analyst, JM Financial said in an interview with CNBC-TV18.
Commenting on the benchmark index, Shah said that there is lot more room for gains. He sees the Sensex at 40,000 soon. "Investors should be prepared for 12,700 which is the new working target for the Nifty and can be seen in around next 6 months," said Shah.
Q1 Earnings Helped Recovery:
The June quarter earnings helped markets to gain momentum in the last two months. The Nifty 50 PAT growth was 4.3 percent on free float basis (FF) and 9 percent on an aggregate basis.
Amongst the top contributors to Nifty50 earnings growth during Q1FY19 (energy, financial services, retail banks, auto - ex Tata Motors), financial services and retail banks have exhibited the most sustainable earnings. We believe they will continue to do so going ahead, ICICI Securities said in a report.
"Notwithstanding the base effect, we believe consumption (staples + discretionary) will continue to grow. Sectors, where sustainable earnings recovery could take time and happen over the medium term, include pharma, corporate lenders, and telecom," it said.
Rolling forward to Jun'19, the brokerage firm's Nifty 50 target stands at 11,900 based on Jun'20 EPS of 684 and + 0.5 s.d. of 17.4x.
First Published on Aug 30, 2018 09:10 am