Cipla, Sun Pharma, Adani Ports, Lupin and TCS are top gainers whule Bharti Airtel, Hero, GAIL, Maruti and Bajaj Auto are losers in the Sensex.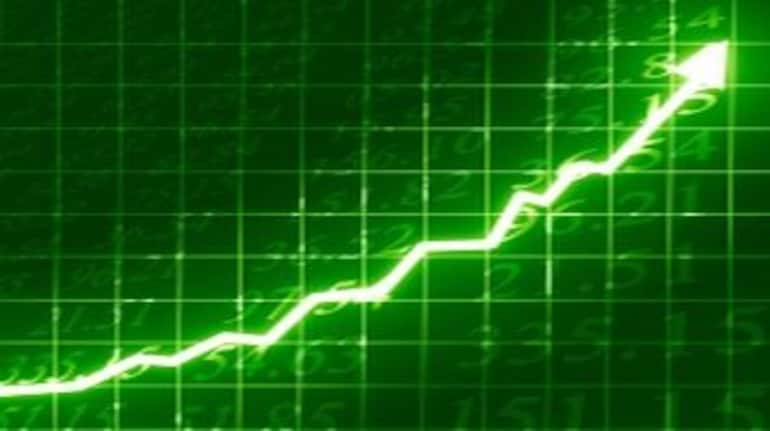 Moneycontrol Bureau

10:55 am Interview: Speaking to CNBC-TV18 Seshagiri Rao, Joint MD & Group CFO at JSW Steel said that the company will see an impact due to higher coking coal prices in the coming quarter.
Coking coal prices have more than doubled from August 2016.
Domestic steel costs are at an 18 percent discount as compared to international prices. He expects domestic steel prices to go up in the first quarter of calendar year 2017.
Expect further pressure on EBITDA per tonne from the Rs 7,000/ tonne level in the second quarter of FY16, he said.
10:45 am Market outlook: India currently is been singled out by investors because of the outflows seen in recent time, believes Rajat Rajgarhia, MD – Institutional Equities at Motilal Oswal Securities. There is an imminent fear in the market on the back of a slowdown in corporate earnings and economic growth. Market could revisit the 7700 levels, he said. However, Rajgarhia believes that demonetisation will bring informal industries into the formal system and financial system, too, is expected to become stronger. Market with a cash component will suffer. Some companies - like HDFC, Infosys and L&T – always come through issues, he said adding that they could be used to hide in the current situation.

10:30 am Exclusive: Sources tell CNBC-TV18 that SEBI has begun interim investigations into the beleaguered Tree House . The market regulator will be probing into alleged questionable accounting practice of the playgroup chain in the last two-three days. It will also be seeking audit and accounting statements pertaining to the last 3-4 years of the company. Sources further add that if required, SEBI officials will ask for statements for the last 5-6 years. Zee Learn had recently informed the exchanges that they have called off their proposed merger with Tree House Education after news broke about Tree House shutting 113 branches due to fund crunch. In August, Tree House and Zee Learn revised the terms of their merger. Both companies were in talks for a deal as early as December 2015.

Don't miss: Buy, sell, hold: 4 stocks that analysts are watching out

The market is still in green on support from few index heavyweights. The Sensex is up 59.45 points or 0.2 percent at 25866.55, and the Nifty up 15.90 points or 0.2 percent at 7924.15. About 830 shares have advanced, 870 shares declined, and 100 shares are unchanged.
Cipla, Sun Pharma, Adani Ports, Lupin and TCS are top gainers whule Bharti Airtel, Hero, GAIL, Maruti and Bajaj Auto are losers in the Sensex.
US oil prices extended gains on Tuesday in post-Christmas trading, as OPEC and non-OPEC members are set to start curbing output in less than a week to support oil prices.
Oil has been supported in the past several weeks as the Organization of Petroleum Exporting Countries and non-OPEC members have agreed to lower output by almost 1.8 million barrels per day (bpd) from Jan. 1.
Libya's oil production rose slightly to 622,000 barrels a day (bpd) on Monday, as an armed faction agreed to lift a two-year blockade on major western pipelines, the National Oil Corporation said. It said it could add 270,000 bpd within three months.
First Published on Dec 27, 2016 10:00 am