Bharti Airtel, Adani Ports, Hero MotoCorps, ONGC and ITC are gainers in the Sensex while SBI, ICICI Bank, Lupin, M&M and TCS are losers.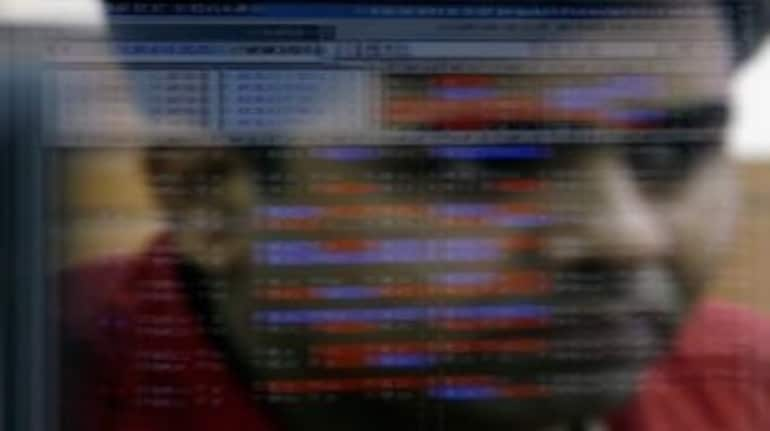 Moneycontrol Bureau

3:30 pm Market closing: After a choppy session, market has ended flat as the Sensex is up 33.83 points or 0.1 percent at 26350.17, and the Nifty up 12.60 points or 0.2 percent at 8126.90. About 1659 shares have advanced, 934 shares declined, and 173 shares are unchanged.
Bharti Airtel, Adani Ports, Hero MotoCorps, ONGC and ITC are gainers in the Sensex while SBI, ICICI Bank, Lupin, M&M and TCS are losers.
2:59 pm Market Update: The Sensex was up 73.14 points at 26389.48 and the Nifty gained 22.35 points at 8136.65. About 1626 shares advanced against 895 declining shares on the BSE.

2:50 pm Earnings: State-run oil exploration company Oil India has reported profit of Rs 580.3 crore in July-September quarter, down 17.8 percent compared with Rs 705.7 crore in year-ago period. Lower revenue and operational income dented bottomline.
Revenue during the quarter declined 7.9 percent year-on-year to Rs 2,331.4 crore and other income was also down 9.3 percent to Rs 389.5 crore.
EBITDA (earnings before interest, tax, depreciation and amortisation) fell 9 percent to Rs 836.5 crore and margin contracted by 40 basis points to 35.9 percent.
The company said it board of directors today has recommended issue of bonus shares in the ratio of one bonus share for every three shares held.

2:37 pm Order win: Wind turbine maker Suzlon Group has bagged an over 50 MW wind power project in Anantapur, Andhra Pradesh.
Suzlon, a leading global renewable energy solutions provider, today announced winning this order from a "leading business house".
"The project consists of 24 units of S95 90m tubular tower with rated capacity of 2.1 MW," the company said in a BSE filing today.
Located at Anantapur, Andhra Pradesh, the project is scheduled for completion in March 2017. This order win takes the current year's total order portfolio with the business house to 84 MW, out of which 33.60 MW was announced earlier as a part of order wins from SMEs, it said.
2:25 pm EPFO investment: Employees' Provident Fund Organisation (EPFO) has invested a total of Rs 9,723 crore in exchange traded funds as on October 31 this year and the absolute returns till that time has been 9.17 per cent, the government told the Lok Sabha today.
"The total corpus of EPFO was Rs 7.49 lakh crore as on March 31, 2016. The total amount invested by EPFO in ETFs is Rs 9,723 crore as on October 31, 2016 and the absolute return was 9.17 per cent as on October 31, 2016," Labour and Employment Minister Bandaru Dattatreya said replying to questions.
He also said EPFO's investment in exchange traded funds (ETFs) would be increased to 10 per cent from the current level of 5 per cent within the scope of investment pattern notified by the Finance Ministry.
As a precautionary measure, EPFO is investing only in Nifty and Sensex ETFs, he added.

2:15 pm Coal mining revenue: The government has so far generated a revenue of approximately Rs 2,779 crore from the auction and allotment of 83 coal blocks, Parliament was informed today.
"Till now, 83 coal mines have been allocated to private and public sector under the provisions of the Coal Mines (Special Provisions) Act 2015. So far, a revenue of Rs 2,779.36 crore (approx) has already been generated," Minister of state for Coal, Power, New and Renewable Energy and Mines Piyush Goyal said in a reply to Rajya Sabha.
'The amount, he said, is being transferred to the respective state governments where the coal mines are located, he said.
Also read - Buy, sell, hold: How to trade bank & auto stocks?

2:00 pm Market Check: Equity benchmarks remained lacklustre in afternoon trade while the broader markets came off day's high. European stocks were lower as oil falls ahead of OPEC meeting.
The 30-share BSE Sensex was up 29.76 points at 26346.10 and the 50-share NSE Nifty gained 7.20 points at 8121.50 while the BSE Midcap and Smallcap indices climbed more than 0.6 percent on positive breadth.
About 1573 shares advanced against 898 declining shares on the BSE.
European markets were lower amid continued political uncertainty in Italy and fading hopes of an OPEC production cut which pushed oil prices lower. France's CAC, Germany's DAX and Britain's FTSE fell nearly a percent.
Brent crude futures were trading at USD 46.72 per barrel, down 1.12 percent from their last close. US West Texas Intermediate (WTI) crude futures were down 1.06 percent at USD 45.57 a barrel.
First Published on Nov 28, 2016 02:00 pm