In a situation where global growth gets delayed investors would run towards safe haven assets such as Yen in order to safeguard their hard earned money.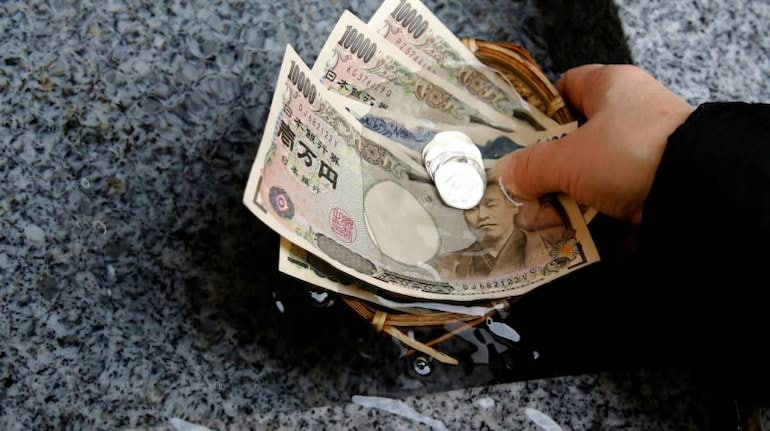 Vaqarjaved Khan
Since the start of 2020 till date (July 27, 2020), the USD/JPY pair has lost value by 2.74 percent while JPY/INR has depreciated by around 7.05 percent. Meanwhile, dollar index has declined by 3.14 percent in the same time frame. The appreciation in Yen is on account of safe haven demand still there amid investors on account on rising COVID-19 cases in major parts of the globe and possibility of a slower trajectory of global growth recovery going forward.
Second wave of COVID-19 cases in Japan
Japan was the initial few countries to get the daily new cases of COVID-19 patients under control. However, a second wave of the virus emerged within the country by the end of June 2020 and now the daily new cases is back at its peak. Since July 17, the country has been recording an average of 700 cases per day similar to its peak in April 2020. The total number of cases in Japan currently stands at 29,382 which is still less compared to other countries across the world but a second wave of virus cannot be neglected by any country.
However, Japanese government in its latest economic update raised its economic view of the country for the second straight time in July 2020 though authorities remained cautious over spike in coronavirus cases within the country and across other parts of the globe.
Meanwhile, Japan's economy is currently in its worst post-war recession on account of this health crisis which has taken on the country's business activity and consumption. According to a Reuter's poll Japan's economy is expected to shrink by 5.3 percent in the current fiscal year and is expected to bounce back by 3.3 percent in 2021.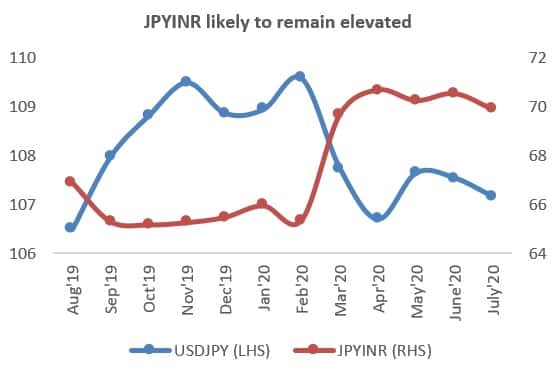 With car exports to US, China and the EU bottoming out the Japanese Government raised its view on exports and output going forward.
Bank of Japan and its stance for Japan's revival
The Bank of Japan decided to keep its stimulus packages unchanged at 110 trillion yen ($1 trillion) which includes interest free loan programs for companies and corporate bonds and commercial paper purchases.
Along with the stimulus package the Central bank has decided to maintain its ultra-easing monetary policy keeping short term interest rates at -0.1 percent and long term interest rates at 0 percent to provide the necessary stimulus to help the economy recover in this recessionary period.
Outlook
US has partially reopened its economy but complete unlocking of the economy will not be possible at this stage as it might spike up cases even further in the country. US Federal Reserve officials in their latest meeting had also testified that a second wave of coronavirus cases in the US cannot be ruled out as well. US daily coronavirus cases is around 70,000 in a day.
With cases rising across the globe, it would be difficult to predict the trajectory of the global economic recovery going forward.
Many countries are still expecting a V-shaped recovery in their economies but rising cases can delay the recovery.
In a situation where global growth gets delayed investors would run towards safe haven assets such as Yen in order to safeguard their hard earned money. This would lead to appreciation in the Japanese Yen going forward.
However, many vaccine makers across the globe have showed positive signs during the human trial any speed up in the vaccine discovery can act as a major risk to the view.
Hence, JPY/INR (CMP: 71) is likely to move higher towards the 72.5 mark by the end of August 2020.
The author is Research Analyst at Angel Broking.
Disclaimer: The views and investment tips expressed by investment expert on Moneycontrol.com are his own and not that of the website or its management. Moneycontrol.com advises users to check with certified experts before taking any investment decisions.
First Published on Jul 29, 2020 12:10 pm