It has opened at 69.49 per dollar on Monday versus 68.83 Friday.

After opening at a record low of 69.47 the Indian currency rupee declined further to 69.61 per dollar during the day.
The Indian rupee fell 66 paise in the early trade on Monday against its previous close 68.83.
Currently it is trading at 69.42 per dollar.
The rupee has been among the worst performing currencies against the dollar compared with its peers so far this year and breached the 69-mark against the US dollar amid global uncertainties and concerns over inflation.
"The weakness in the rupee is expected to continue further and the domestic currency could touch 70 per US dollar if crude oil prices start moving upward again after the recent fall," Priyank Upadhyay, AVP Commodity Research, SSJ Finance & Securities Pvt Ltd told Moneycontrol.
"Given that India is the world's third largest oil importer, any hike in global oil prices will inflate the import bill and disrupt the fiscal position," he said.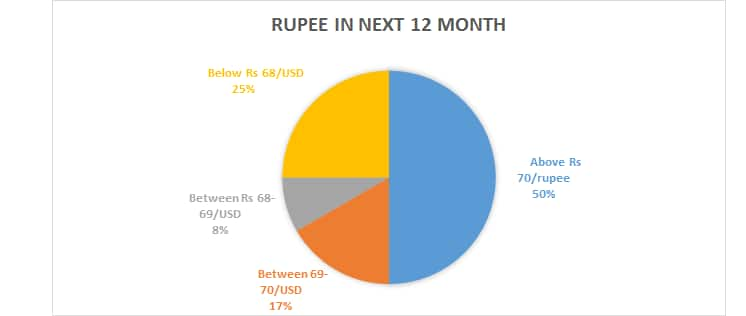 Experts feel the currency could well top Rs 70/USD in the next 12 months easily.
First Published on Aug 13, 2018 09:00 am