Over the year 2020, these companies which include Facebook, Apple, Amazon, Microsoft, Netflix, and Google have added almost $2 Trillion in wealth to the US markets.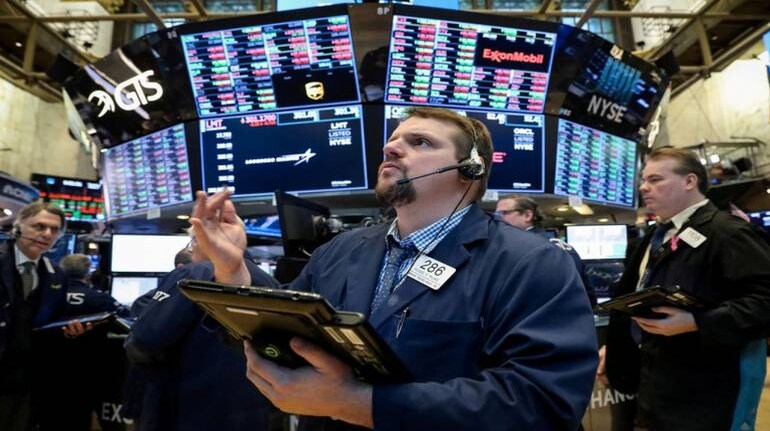 Viram Shah
Calendar 2020 has been a roller coaster year for the technology behemoths popularly known as FAAMNG - Facebook, Apple, Amazon, Microsoft, Netflix, and Google. Over the year, these counters have added almost $2 trillion in wealth to the US markets. Although this addition in wealth has by no means been a linear increase.
During the peak COVID period, all of these companies saw their share prices tank almost daily as investors entered panic selling mode.
Over time as the COVID fears subsided, FAAMNG stock prices have rebounded sharply. This rebound has also been supported by the tremendous liquidity injection undertaken by central banks across the world via stimulus programs.
Amazon had the sharpest rebound in its stock price, rallying by 78 percent from its low point in March. Apple followed suit with a 72 percent increase in price since March, followed by Netflix and Facebook who posted 62 percent and 53 percent gains respectively.

 It was anticipated that the second quarter results of these companies would halt the rally as the COVID impact would be seen in their financials. However, that did not completely pan out.
With the exception of Netflix and Google, all the other companies reported strong results. Apple, Amazon and Facebook beat analyst estimates.
As more and more Indian investors participate in the US markets, we now have the opportunity to study their investing behaviour.
Interestingly, the investing behaviour of Indian investors has also been tracking the momentum of these companies throughout the year.
As seen in the below chart, the number of people holding FAAMNG in their brokerage accounts has increased over time as the share price increased.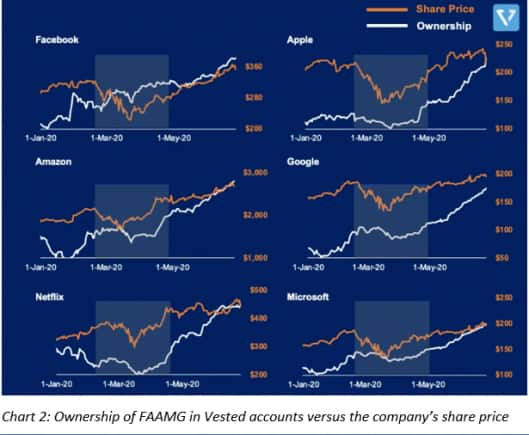 In conclusion – it remains to be seen how 2020 closes out for FAAMNG. Judging by their recent results they continue to grow their business and create value even during this pandemic.
(The author is CEO and Co-Founder, Vested Finance)
Disclaimer: The views and investment tips expressed by investment experts on Moneycontrol.com are their own and not that of the website or its management. Moneycontrol.com advises users to check with certified experts before taking any investment decisions.
First Published on Aug 5, 2020 02:25 pm