Short Iron Butterfly is deployed by selling both call & put of the center strike and buy higher call & lower put with an equal difference to protect in case of sudden moves
Shubham Agrawal
After a tired set of gyrations in a tight range, Nifty managed to end the week that went by with minor change. Quite an eventful week for individual stocks but in terms of fresh interest in the index, we did not see anything secular.
However, with the expiry this week, we would surely be in for incremental choppiness. On the index futures front, Nifty futures could see a series of Long & Long Unwinding in the first four sessions.
And, then there was a slight incremental long on the last trading day of the week, ending the week on a sweet note. On the other hand, Bank Nifty brought forward some longs from last week in anticipation of action.
As the week went by lacking any major move the participants seemed to have unwound the longs as well. Unlike the indices, individual stocks had actions far from muted but there were notable additions and unwinding in individual names.
A large amount of shorts were seen in Ashok Leyland (41%) & Bajaj Auto in the Auto space followed by shorts in Hindalco (22%) & PC Jeweller.
On the other hand, pockets of Oil and Gas as wells as smaller FMCG sectors saw short covering. Many NBFC stocks saw positive open interest activity as well led by longs in Bajaj Finance (16%).
On the options front, we could see more crowding out of options writers with the epicenter being 10900, 11000 strikes, which in a way is natural as the expiry is around the corner. Notable was that incremental open interest was relatively higher in Puts then Calls.
The Optimism meter a.k.a Open Interest Put Call Ratio for Nifty has inched up to 1.7 up from 1.1 at the start of the expiry indicating over-optimism. The implied volatility (IV) for Nifty options did see a bit up tick though still remain close to the lower band.
Now the long backed over-optimistic Futures build up is lacking the additional secular directional open interest to set the expectation. On the other hand, soft implied volatility is also awaiting a decisive sustained move before any meaningful directional expectation sets in.
It would rather be prudent to wait it out. Be short on volatility but with protection to keep safeguard in the wild week of expiry. Thus conservative strategy "Short Iron Butterfly" is recommended for intermediate to advance trader.
Short Iron Butterfly is deployed by selling both call and put of the centre strike and buy higher call and lower put with an equal difference to protect in case of sudden moves. This is protected option writing strategy that aims to make money from range-bound market.
As expiry approaches, faster time decay (Theta) would be beneficial for this strategy. The maximum profit is limited to the net premium received at the Strike sold strike, while maximum loss is capped at the difference between bought and sold strikes minus the net premium received.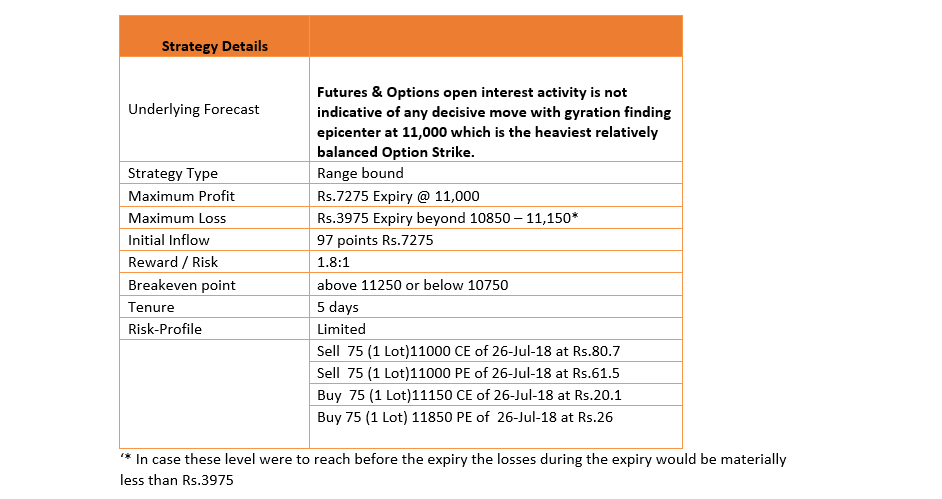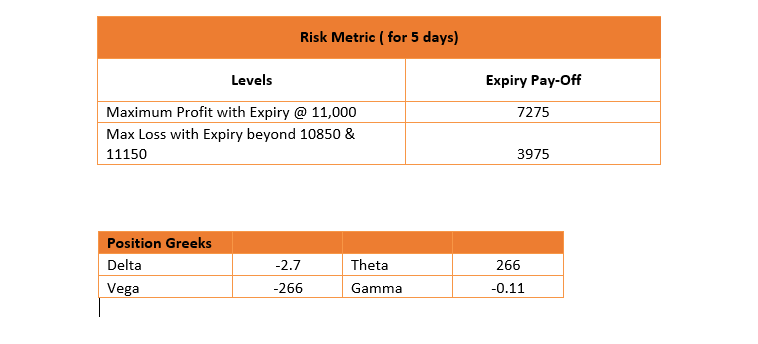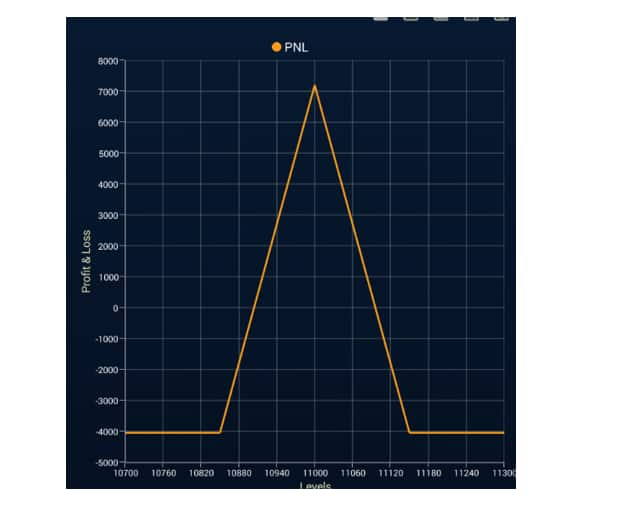 Disclaimer: The author is CEO & Head of Research at Quantsapp Private Limited. The views and investment tips expressed by investment expert on moneycontrol.com are his own and not that of the website or its management. Moneycontrol.com advises users to check with certified experts before taking any investment decisions.
First Published on Jul 23, 2018 08:23 am