Dalmia Bharat operates across nine states and it has 12 manufacturing units with a combined annual capacity of 26.5 million tonnes, a company official said.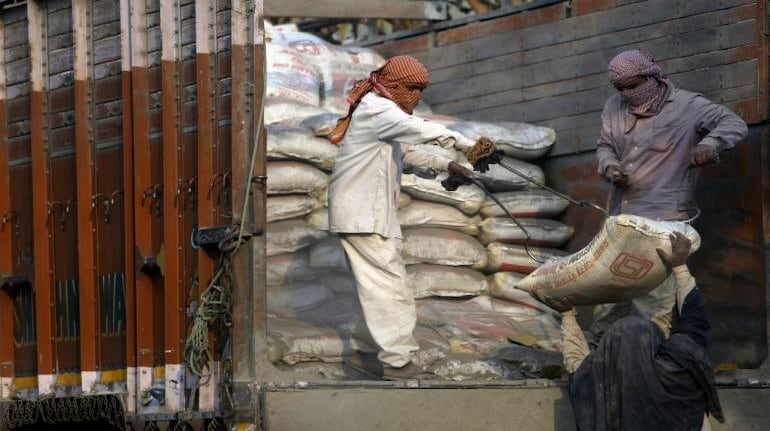 Leading cement manufacturer Dalmia Cement (Bharat) Ltd on March 26 said that it has suspended cement production across all its plants in the country to ensure social distancing and protect the workforce from being infected with the coronavirus.
Dalmia Bharat operates across nine states and it has 12 manufacturing units with a combined annual capacity of 26.5 million tonnes, a company official said.
Dalmia Cement is acutely aware of the current grave situation due to the COVID-19 outbreak. In line with the continuous appeal for social distancing by the Prime Minister and chief ministers of states where we have our operations, we have decided to suspend production across all our plants, the Managing Director & Chief Executive Officer of Dalmia Cement (Bharat), Mahendra Singhi, said.
The plants will remain closed till further notice, he said.
COVID-19 Vaccine
Frequently Asked Questions
View more
How does a vaccine work?
A vaccine works by mimicking a natural infection. A vaccine not only induces immune response to protect people from any future COVID-19 infection, but also helps quickly build herd immunity to put an end to the pandemic. Herd immunity occurs when a sufficient percentage of a population becomes immune to a disease, making the spread of disease from person to person unlikely. The good news is that SARS-CoV-2 virus has been fairly stable, which increases the viability of a vaccine.
How many types of vaccines are there?
There are broadly four types of vaccine — one, a vaccine based on the whole virus (this could be either inactivated, or an attenuated [weakened] virus vaccine); two, a non-replicating viral vector vaccine that uses a benign virus as vector that carries the antigen of SARS-CoV; three, nucleic-acid vaccines that have genetic material like DNA and RNA of antigens like spike protein given to a person, helping human cells decode genetic material and produce the vaccine; and four, protein subunit vaccine wherein the recombinant proteins of SARS-COV-2 along with an adjuvant (booster) is given as a vaccine.
What does it take to develop a vaccine of this kind?
Vaccine development is a long, complex process. Unlike drugs that are given to people with a diseased, vaccines are given to healthy people and also vulnerable sections such as children, pregnant women and the elderly. So rigorous tests are compulsory. History says that the fastest time it took to develop a vaccine is five years, but it usually takes double or sometimes triple that time.
View more
Show
During this hour of crisis, all employees and communities living around our plant locations will be provided with any support that they may need to handle the situation, he said.
We are continuously monitoring the situation and the immediate task is to break the chain of transmission of COVID-19. We will decide to restart production once the lockdown is over and as per the directions of the state and central governments, he added.
With the plants have requisite permission from both the state and the central governments to operate with minimum employees during the lockdown, Dalmia Cement will only carry out mandatory activities required for safety and security of the plants in the larger interest of the employees, workers, their families, local community and above all the nation, a company statement said.
Besides the crucial decision to suspend cement production, Dalmia Cement (Bharat) has taken a series of employee-friendly measures for their physical and mental well-being, it said.
While a centralised 24X7 support and helpline system has been created for its employees across India, the company has decided to advance salaries.
First Published on Mar 27, 2020 08:01 am