REIT is an investment tool that owns and operates rent-yielding real estate assets. It allows individual investors to invest using this platform and earn income.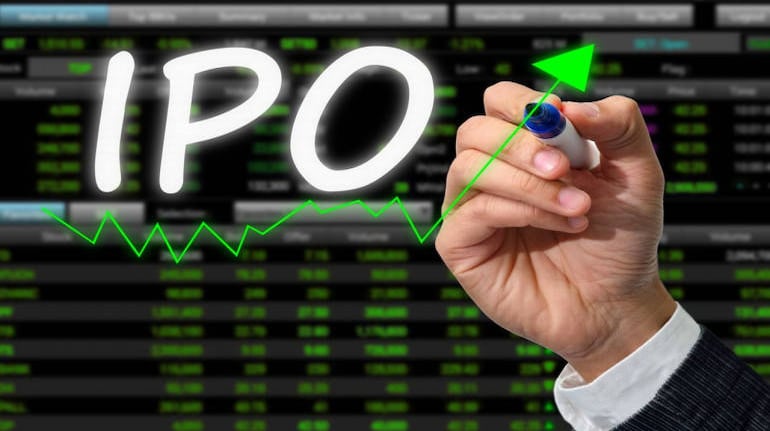 The public offer of Mindspace Business Parks REIT has opened for subscription on July 27 with a price band of Rs 274-275 per unit.
The K Raheja Group and Blackstone-backed company aimed to raise Rs 4,500 crore through its public issue, of which it has already garnered Rs 2,643.74 crore from strategic and anchor investors, while the net issue now stood at Rs 1,856.26 crore.
The IPO, which consists of a fresh issue of up to Rs 1,000 crore and an offer for sale of up to Rs 3,500 crore by selling unitholders, is the second public offer in the REIT space after Embassy REIT's Rs 4,750 crore in March 2019.
The institutional and non-institutional investors can apply for the issue. The minimum bid lot size is 200 units and in multiples of 200 units thereafter. In fact, SEBI in April 2019 had reduced the lot size in REIT to 200 units against 800 units earlier to increase participation of retail investors in this kind of public issues.
Now the value of one lot of 200 units stands at Rs 55,000, which is in the purview of retail investors, against 800 units at Rs 2,40,000 (at Rs 300 per unit) offered by Embassy REIT in March 2019.
Given the steady and certain of kind returns like debt or fixed income products on regular basis, investors can subscribe the issue with a long term perspective only, brokerages feel.
"Despite near term uncertainties due to COVID-19, we believe that in the long run the REIT will offer similar or better post tax yields as compared to fixed income. Steady and growing dividend stream along with capital appreciation of underlying assets makes it an attractive investment opportunity in the long run. We recommend subscribe to the issue from a long term investment perspective," Yash Gupta, Equity Research Analyst at Angel Broking said.
He further said that the post the IPO, there will also be a debt reduction of around Rs 3,000 crore for the company, which will bring down debt to equity ratio from 2.95x at the end of FY20 to below 1.0x, which is a key positive.
REIT is an investment tool that owns and operates rent-yielding real estate assets. It allows individual investors to invest using this platform and earn income. Like listed shares, small investors can buy units of REITs from both primary and secondary markets.
In current low interest regime, REIT is an attractive investment asset class given its fixed dividend income option. REITs must have to pay out at least 90 percent of their net distributable cash flows to stockholders as dividend and that is an attractive investment proposal amid declining interest rate regime, said Ashika Stock Broking which also recommended investors to subscribe the IPO for long term investment perspective.
"At Rs 275 per unit, post-listing equity value stands at Rs. 16,308 crore, based on 59.30 crore units post IPO. NAV (as of March 31, 2020) stands at Rs 320 per unit, which leads to 14 percent discount to issue price of Rs 275. On FY21E financials shared in the RHP, the yield works out to about 7.5-8.0 percent, on issue price of Rs 275 per unit and there is further scope of growing in the yield with new lease/release offering and an average escalation of 15 percent from a three-year perspective hold good investment for investor who are seeking certainty in returns," the brokerage explained.
Mindspace REIT is the owner of a high-quality office portfolio in India that serves as essential corporate infrastructure to multinational tenants and has significant embedded growth prospects. Mindspace portfolio consists of five integrated business parks with superior infrastructure and amenities and five quality independent offices aggregating to 29.5 million square feet (msf) of total leasable area.
It is one of the largest Grade-A office portfolios in India located in four key office markets of India at Mumbai Region, Hyderabad, Pune and Chennai. These markets have exhibited strong market dynamics with world leading absorption and constrained forecast supply resulting in high rent growth nd low vacancy on average.
In the last couple of decades, there has been a significant increase in demand for business parks which provides quality office space as lot of multinational companies, technology giants etc entered into India which has strong demographics with growing young population, increasing urbanization, leading STEM workforce along with major structural reforms by the Indian Government to fuel growth.
Mindspace's portfolio Assets are well diversified across 172 tenants with no single tenant contributing more than 7.7 percent of the Gross Contracted Rentals. Approximately 84.9 percent of the Gross Contracted Rentals were derived from leading multinational corporations and approximately 39.4 percent from Fortune 500 companies (as on March 31, 2020).
The tenant base comprises a mix of multinational and Indian corporates, including Accenture, Qualcomm, BA Continuum, JP Morgan, Amazon, Capgemini, Facebook, Barclays. It has a high quality tenant base with 92.0 percent Committed Occupancy along with long-term contracted rentals which provides long-term visibility of its revenue.
IIFL Securities has also recommended the issue for investors seeking returns similar to the debt asset class, citing higher returns, improving cash flows at lower cost and minimal COVID-19 impact, though the slower absorption of commercial properties due to COVID-19 would be a key risk.
"The dividends received from REIT are tax-free. The major component (around 93 percent) of MBPR returns are expected to be from dividends, hence expected to yield a return of 7.74 percent - 8.3 percent FY22/FY23 compared to around 3 percent and 5 percent on FD and Debt MF respectively on post-tax basis," said the brokerage.
"Raising funds at REIT level (Provisionally rated AAA by CRISIL/Jun2020) to replace debt at asset SPVs is expected to boost net distributable cash flow (NDCF). Hence, improvement in yields is a possibility," it added.
Its portfolio is stabilised with 92 percent committed occupancy and a weighted average lease expiry (WALE) of 5.8 years, as of March 31, 2020, which provides long-term visibility to its revenues. Its committed occupancy is 240 bps higher than average occupancy in its Portfolio Markets, as of March 2020, while rental growth at 6.7 percent has been approximately 320 bps higher for the last three fiscal years, C&W Report said.
Portfolio NOI is expected to grow by 59.2 percent between FY20-23 driven by rent escalations, MTM opportunities, leasing of vacant and under-construction area. Existing rent agreements have the potential to be re-leased at at least 22.6 percent higher on account of higher growth in market rent vis-à-vis existing long term agreements.
Mindspace believes its portfolio is well positioned to achieve further organic growth through a combination of contractual rent escalations, re-leasing at market rents, lease-up of vacant space and new construction to accommodate tenant expansion.
However, the outbreak of COVID-19 pandemic affected the commercial real estate companies as the prolonged lockdown across the country to curb the virus spread and growing culture of work from home adversely impacted the demand for commercial real estate.
Though, Mindspace Business Parks REIT was able to collect 99.4 percent of their Gross Contracted Rentals for the month of March 2020, properties were not fully occupied by their tenants for the months of April and May 2020. The industries which affected most are aviation, education, entertainment and events, food and beverage, co-working, and hospitality.
As per the company, during the months of March, April, and May 2020, 1.0 percent of their Gross Contracted Rentals were attributable to these industries. However, the company has shown strong commitment by not letting the pandemic hinder operations and continues to enter into commitments with potential tenants for securing pre-leasing and lease-up of vacant space.
Disclaimer: The views and investment tips expressed by investment expert on Moneycontrol.com are his own and not that of the website or its management. Moneycontrol.com advises users to check with certified experts before taking any investment decisions.
First Published on Jul 27, 2020 02:39 pm