Financial services major HDFC Ltd will raise the entire Rs 14,000 crore in a single tranche via a QIP of equity and warrants.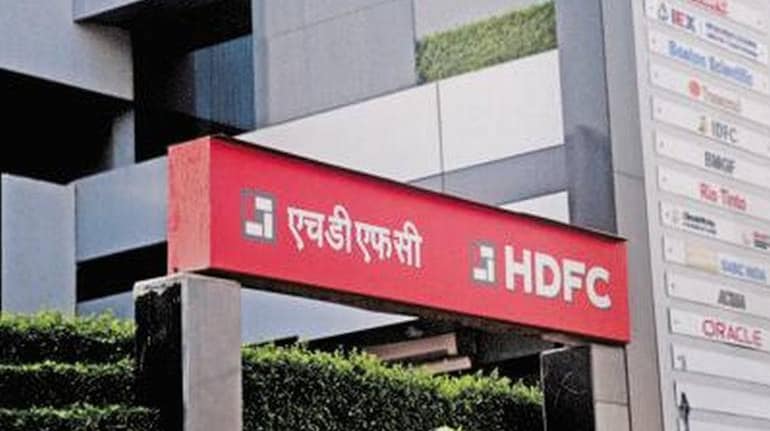 India's largest private-sector mortgage financier HDFC Ltd on August 5 launched a mega qualified institutional placement (QIP) to raise Rs 14,000 crore as it looks to strengthen its balance sheet and scout for M&A opportunities in the COVID-19 era.
Earlier, Moneycontrol had reported that fund raise would be launched today.
The floor price for the issue has been set at Rs 1,838.94 per equity share. It may offer not more than five percent discount of the offered floor price at its absolute discretion, the company said.
"The issue price would comprise for an amount aggregating upto Rs 14,000 crore by way of issue of equity shares and warrants and upto Rs 9,000 crore by way of issue of Secured Redeemable Non-Convertible Debentures," the company said in an exchange filing.
"They have received excellent demand from long only funds and the proposed fund raise is likely to be launched today.  The plan is to raise the entire Rs 14,000 crore in a single tranche via a QIP of equity and warrants ," said one of the persons cited above. It was not immediately clear on how NCDs (non-convertible debentures) would be accommodated as part of the exercise.
Two other persons had confirmed the launch plans to Moneycontrol.
A fourth person had said the equity portion is likely to be around Rs 10,000 crore and the warrants portion is likely to be around Rs 4,000 crore. This person said the split plans had not been finalised and may change.
All the four individuals spoke to Moneycontrol on the condition of anonymity.
Moneycontrol was the first to report on the financial services heavyweight's fundraising plans on June 17, 2020. On July 22, Moneycontrol reported that a legion of 19 merchant banks had been appointed by the firm for the fund raising exercise. This is arguably the biggest consortium of merchant bankers/advisors ever taken on board by an Indian corporate for fundraising purposes in the equity capital markets and sets a new record for India Inc.
Morgan Stanley, Kotak Mahindra Capital, Bofa Securities, Jefferies, JP Morgan, Citi, Nomura, HSBC Securities, BNP Paribas, Credit Suisse, UBS, Goldman Sachs, SBI Capital, ICICI Securities, JM Financial, Motilal Oswal, Axis Capital, HDFC Bank and IIFL Capital are the 19 merchant banks which have been shortlisted by HDFC Ltd. A detailed email query sent to HDFC Ltd was unanswered at the time of publishing this article.  The 19 merchant banks could not be immediately contacted for a response.
SPURT OF QIPS IN INDIA INC
With the launch, HDFC Ltd will become the sixth corporate to launch a QIP during the lcokdown period and will join the likes of Kotak Mahindra Bank, JM Financial, PI Industries Axis, Bank and Info Edge. On June 19th, 2020, a committee of directors of the firm today approved a massive fund raising exercise of up to Rs 14,000 crore in one or more tranches through a combination of financial instruments. The HDFC statement added that the said funds are being raised to augment its long term resources , finance organic & inorganic business opportunities that may arise in financial services including housing finance and /or in areas where its subsidiaries operate, and to maintain sufficient liquidity and for general corporate purposes.
Earlier, HDFC Ltd announced a 4.7 percent year-on-year (YoY) fall in June quarter standalone net profit at Rs 3,051.5 crore. The company had reported a net profit of Rs 3,203.10 crore in the June quarter of FY20. The company's revenue came at Rs 13,017.7 crore in Q1FY21 against Rs 12,990.3 crore in the corresponding quarter of the previous year. Net interest income (NII) for the June quarter came at Rs 3,392 crore, up 10.17 percent YoY against Rs 3,079 crore in Q1FY20.
The gross bad loan ratio stood at 1.87 percent at the end of the June quarter compared to 1.99 percent at the end of the March quarter. Non-performing loans in the individual portfolio stood at 0.92 percent, while for the non-individual portfolio the ratio stood at 4.10 percent. The lender is carrying provisions of Rs 12,285 crore as of June 2020. This includes Rs 916 crore in provisions against losses stemming from the COVID-19 outbreak, of which additional provisions of Rs 440 crore were made during the last quarter.
First Published on Aug 5, 2020 01:59 pm