WhatsApp Payments is currently being offered in beta mode to a million users. But a formal launch can take place only after petitions against the service are cleared by the Supreme Court. Until that happens, the RBI, NPCI and the Government may not move forward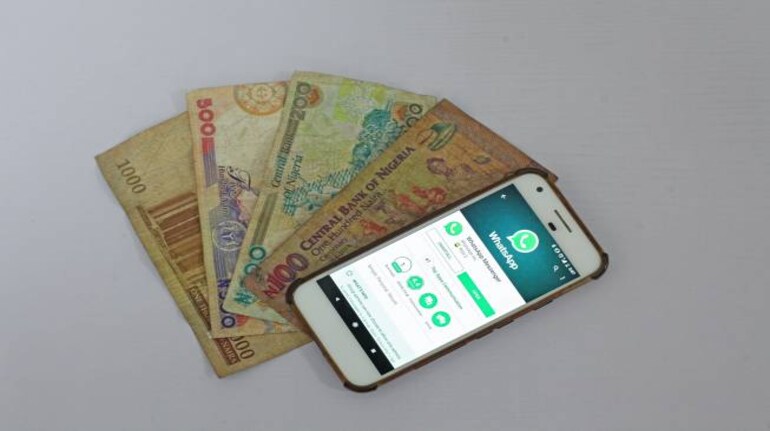 For WhatsApp it might be a classic case of so near, yet so far. Legal hurdles could further delay the launch of its much-awaited digital payments service, said two bankers in the know of the matter. Even though the National Payments Corporation of India (NPCI) is satisfied with its data localisation plans, there is no clarity on when and how the service will go live.
"With the case being heard by the Supreme Court, matters have become more complicated, which could cause a further delay," said a top banker. Sources spoke to Moneycontrol on condition of anonymity since the matter is under regulatory and judicial review.
Petitions pending before the Supreme Court
The Supreme Court had admitted two petitions against WhatsApp: one filed by G2 Chambers and the other filed by Centre for Accountability and Systemic Change. The matter is currently sub-judice. Both RBI and NPCI have been made party to these legal challenges along with the Facebook-owned company.
The litigants had alleged that WhatsApp was in violation of the payments data localisation guidelines of the Reserve Bank of India. Further they had also said that WhatsApp had privacy issues, which could jeopardise the financial data of Indian consumers.
WhatsApp has shared its responses to the filings and had also committed to the Supreme Court that it would not go live with payments without the RBI's approval.
Another banker added that a decision will have to be taken by the central bank and NPCI would then go ahead with a formal green signal to launch the payment product. Till date, he added there is no clarity on the way forward.
Recently, Mint had reported that an affidavit has been filed by the RBI with the Supreme Court stating that NPCI had approved WhatsApp's data localisation systems in June. However, sources said nothing has moved forward after that.
Data localisation
Moneycontrol wrote on May 5 that WhatsApp could finish its data localisation requirements by end of the month and eventually go live.
NPCI had reviewed the audit report by cyber security watchdog Cert-IN and informed the RBI about it.
"We understand that NPCI is satisfied with WhatsApp's compliance with the Reserve Bank of India's payments guidelines on data localisation. Our team has worked hard to meet these standards over the last year," said a WhatsApp India spokesperson, in response to queries from Moneycontrol.
NPCI and RBI did not respond to emails seeking comments.
One of the bankers quoted above said that the Menlo Park-headquartered company has done its bit by adhering to regulatory guidelines. Now, it is up to the regulators and the government to take the final call. Technically, if WhatsApp has adhered to data localisation guidelines, nothing should stop it from going live with ICICI Bank as the issuing partner.
"Given that there has been so much controversy around WhatsApp and its payment service, the overall speed of decision making has slowed down," said the banker quoted above.
Ambitious plans
WhatsApp, on the other hand, is gearing up for its financial services journey in India. It is currently offering WhatsApp Payments in beta mode to a million users and wants to scale up its offerings in a big way. It has also partnered with Jio Mart to introduce an omnichannel social commerce experience for Indian consumers.
In a recent event, WhatsApp India head Abhijit Bose laid out its plans around driving financial inclusion through the app, which is used by 400 million users in India.
UPI is a world-class payments system, on which a broader suite of fintech applications can be built, wrote Will Cathcart, Head of WhatsApp, in a piece for The Financial Express. He added that these solutions, which are being built on public infrastructure like UPI, will first solve large social, business and financial problems in India and then become templates for other countries to deploy.
Industry insiders have also pointed out that UPI, which is now clocking around 1.5 billion transactions per month, could receive a major boost if WhatsApp goes live. Digital payments could become as ubiquitous as sending 'good morning' wishes on the platform, they said. It could eventually help UPI go beyond the 100 million users it currently has.
But WhatsApp can achieve its goals in its largest market only by overcoming the legal hurdles before it, and that currently looks like a struggle.
First Published on Aug 4, 2020 05:42 pm