Among others, digital marketing, government and technology related job searches saw significant increase in 2017.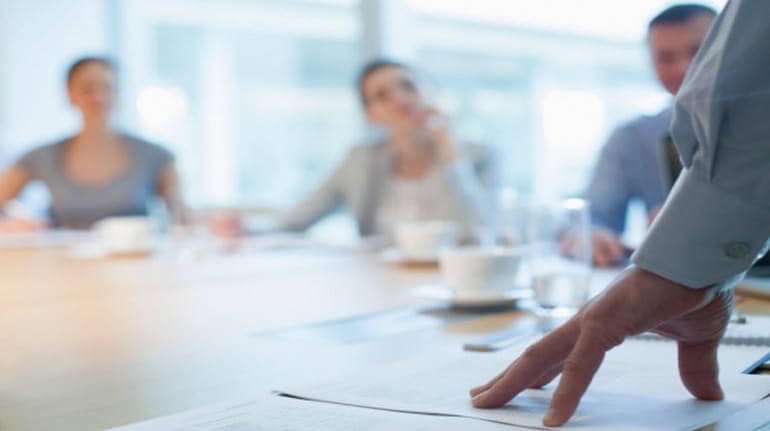 M Saraswathy

Moneycontrol News
Work-from-home saw the highest growth in searches by job-seekers in 2017. According to job site Indeed, the search for 'Work from Home' jobs saw an increase of 111 percent.
This meant that Indians put flexibility at a premium. With companies offering competitive salaries and generous perks along with great flexibilities, employees are increasingly exploring flexible career opportunities that allow time for growth in personal capabilities.
A marked increase in hiring by home grown Ayurveda company Patanjali was seen while the pharma sector showed a 40 percent dip in search volumes compared to 2016. Among others, digital marketing, government and technology related job searches saw a significant spike in 2017.
Sashi Kumar, Managing Director, Indeed India said: "Job seeking patterns carry a wealth of insights that cast light on broader social trends. While flexibility remains a priority for most job aspirants globally and in India, the inclination of the Indian workforce towards Ayurveda and public sector jobs signify the impact of socio-economic developments on the job market and people's preferences."
Indeed's annual study undertaken globally shows some fascinating insights into what job seekers around the world share in common and also what makes them unique. Indeed's data science team analysed hundreds of thousands of search terms in ten countries to identify which of them dramatically increased their share of search traffic in the year.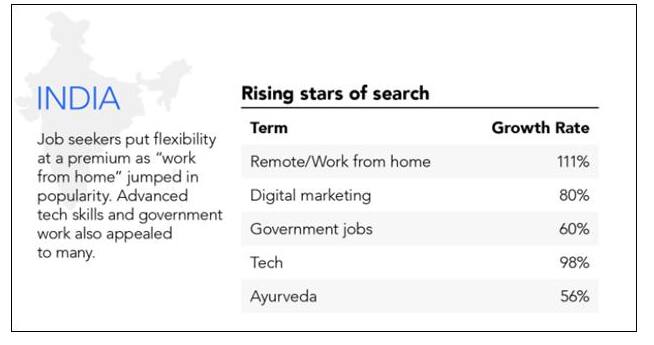 With the Ministry of AYUSH stressing alternative medicine and encouraging preventive healthcare practices, India witnessed an impressive track record. Job search for Ayurveda saw a growth rate of 56 percent in 2017.  However, the pharma sector, surprisingly saw a huge dip in searches, a 40 percent decrease in people seeking jobs in the segment. This could also be indicative of the impact of a larger social trend of Indians looking at adopting alternative/natural healing methods.
Among technology-related searches, machine learning, data scientist and data analytics jobs are popular searches. The survey said that global technology disruptions coupled with the Indian government's aggressive focus on digital has seen its impact on the local labour market.
While globally tech jobs are the most sought after, in India, job seekers are leaning towards public sector jobs. The survey said that the thrust of 'Make in India ' and other progressive initiatives put forward by the Central Government has led to an increasing amount of interest in government jobs rather than technology companies.
First Published on Dec 22, 2017 02:53 pm