In Budget 2020-21, the government has pegged gross tax revenues at Rs 24.23 lakh crore, a 12 per cent increase from Rs 21.63 lakh crore in the previous fiscal.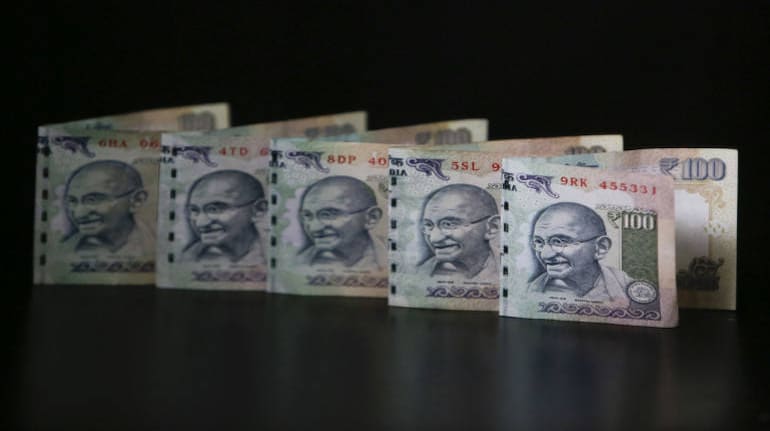 The central government's expenditure plans for sectors such as roads, railways, and export logistics are expected to take a hit as the Finance Ministry's internal estimate pegs revenue contraction for FY 2020-21 at around 8 percent.
"We have to keep in mind the revenue position before planning expenditure. And no option is being ruled out, not even additional borrowing, if revenue contracts beyond expectation. Lack of liquidity can impact expenditure plans. But the idea now is to concentrate on public spending," a senior government official told Moneycontrol.
The government in Budget 2020-21 has pegged gross tax revenues at Rs 24.23 lakh crore, a 12 per cent increase from Rs 21.63 lakh crore in the previous fiscal.
The government is expected to see a shortfall in both its tax and non-tax revenues owing to the COVID-19-induced slowdown. The growth projections for the current fiscal have been revised downwards.
COVID-19 Vaccine
Frequently Asked Questions
View more
How does a vaccine work?
A vaccine works by mimicking a natural infection. A vaccine not only induces immune response to protect people from any future COVID-19 infection, but also helps quickly build herd immunity to put an end to the pandemic. Herd immunity occurs when a sufficient percentage of a population becomes immune to a disease, making the spread of disease from person to person unlikely. The good news is that SARS-CoV-2 virus has been fairly stable, which increases the viability of a vaccine.
How many types of vaccines are there?
There are broadly four types of vaccine — one, a vaccine based on the whole virus (this could be either inactivated, or an attenuated [weakened] virus vaccine); two, a non-replicating viral vector vaccine that uses a benign virus as vector that carries the antigen of SARS-CoV; three, nucleic-acid vaccines that have genetic material like DNA and RNA of antigens like spike protein given to a person, helping human cells decode genetic material and produce the vaccine; and four, protein subunit vaccine wherein the recombinant proteins of SARS-COV-2 along with an adjuvant (booster) is given as a vaccine.
What does it take to develop a vaccine of this kind?
Vaccine development is a long, complex process. Unlike drugs that are given to people with a diseased, vaccines are given to healthy people and also vulnerable sections such as children, pregnant women and the elderly. So rigorous tests are compulsory. History says that the fastest time it took to develop a vaccine is five years, but it usually takes double or sometimes triple that time.
View more
Show
The Asian Development Bank said in June that the Indian economy is expected to contract by 4 percent in FY21, and then grow by 5 percent in FY22 as economic activity normalises gradually. Fitch Ratings expects economic activity to slump by 5 percent in FY21 due to lockdown imposed to curb the spread of Covid-19.
The Reserve Bank of India (RBI) in May had projected a gloomy picture of the economy, saying the impact of COVID-19 is more severe than anticipated and the GDP growth during 2020-21 is likely to remain in the negative territory. However, the RBI has not given any number to the projected contraction of the Indian economy.
The World Bank projected that India's economy would shrink by 3.2 percent in the current fiscal due to the coronavirus pandemic.
In April, the finance ministry announced spending restrictions on various ministries and departments in view of revenue constraints caused by the COVID-19 crisis.
Few ministries and departments like health and family welfare, pharma, food and public distribution and Ayush will get funds as per the Budget, while others like fertiliser, post, road transport, petroleum, commerce and coal will face spending cuts.
The Centre also expects to miss its gross direct tax collection budget target by around Rs 3 lakh crore in FY21. For the current fiscal, the Central Board of Direct Taxes has set a tax target of Rs 13.19 lakh crore.
Direct tax collections for FY20 stood at Rs 10.27 lakh crore, missing even the revised estimate of Rs 11.7 lakh crore by Rs 1.42 lakh crore. It also fell 8 percent short of the Rs 11.17 lakh crore collected during FY19.
First Published on Jul 27, 2020 02:36 pm