YES Bank MD and CEO says the new Reserve Bank Governor should go beyond focusing on consumer price index as the anchor of monetary policy and must also take into account wholesale price index.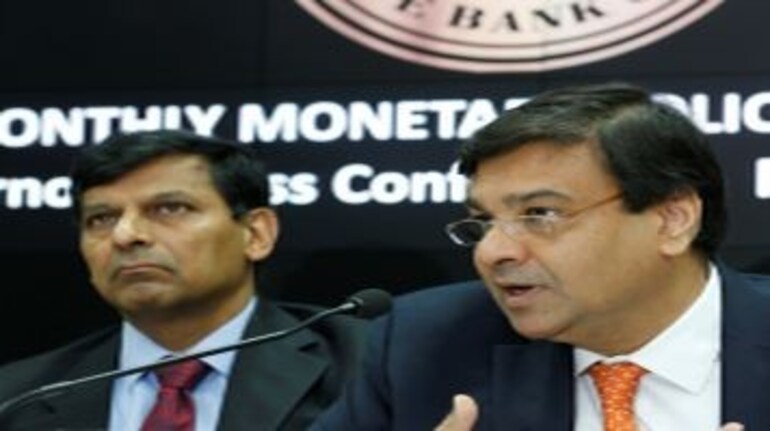 The government on Saturday named Reserve Bank of India Deputy Governor to take over as Governor from Raghuram Rajan whose three-year term ends September.

Here's a look at what India Inc has to say about him.

Rana Kapoor, Founder, MD & CEO, YES BANK

"It is an outstanding choice for very many reasons, first and foremost is business as usual. Two, there is continuity of monetary policy measures which have been reasonably successful and I am sure there will be receptivity to the growth imperatives as the new governor chairs the monetary policy committee (MPC) and the third point is that the de-risking of the Indian economy, the balance sheet problem which is still in a way persisting in the economy, that will also ensure that there is short term measures which are required."
"I think having a governor who knows the system and continues with some of the policies and can attend to the imperatives of the growth and the de-risking of the economy to me makes a very good choice and this is a very good decision by the Government of India."
Kiran Mazumdar Shaw, CMD, Biocon
"I think India Inc always wants to look at a lower interest rate that is something which everyone has been waiting for with bated breath and of course Raghuram Rajan always made sure that there was a very well controlled balance, to make sure that we don't run amok and calls smooth devaluation of the Indian currency. It is a balancing act which I am sure Mr Patel is very familiar with and I think that going forward you are going to see a lot of confidence in India Inc."
TV Mohandas Pai, Chairman, Manipal Global Education
"Policies for inflation, policy of stimulating growth, policies for solving the banks' NPA (non-performing asset) for them and hoping that the financial sector especially, the banking sector all great reforms and we need other 2-3 years of continuity to feel the impact and 2019 again we are going to have election again."
"The government cannot afford a radical change, but the thing of priority for them would be inflation, because inflation is showing its ugly head again at 6.05 percent in the last round. Secondly, how to solve banks' problems and stimulate growth as it has stalled. Investment is not coming so he is going to solve the banking NPA problem before solving any."

Rana Kapoor, Founder, MD & CEO, YES BANK
"We need to go beyond the CPI which will become the anchor of our monetary policy. We need to look at WPI [also] and best, a great combination of both which to me is the GDP deflator, because the GDP deflator gives weightage to consumption, which is 66 percent of our GDP and also gives weightage to investment which is 36 percent of our GDP."
"I think a GDP deflator can potentially become the anchor for the monetary policy in the future and that should be considered by the MPC under the chairmanship of new governor, because that is a good balance of inflation and growth management and fortunately we have enough data around the GDP deflator to make that into an anchor rate and I would expect and hope that the new governor and the MPC gives some credit to this recommendation."
Anil Agarwal, Chairman, Vedanta Group
"We welcome him and I hope that he continues Raghuram Rajan's policy and this is the best time for him to take it forward."
First Published on Aug 21, 2016 12:18 am