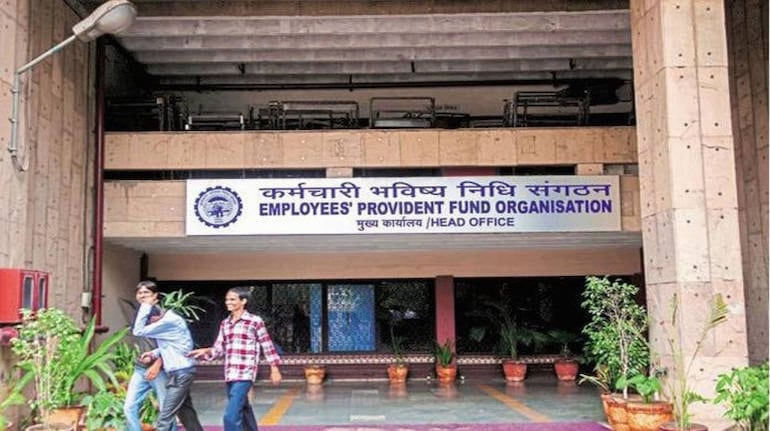 The Finance Ministry is believed to have permitted the Labour Ministry to go ahead with 8.65 percent rate of interest on employees' provident fund for 2016-17, which will benefit over four crore EPFO members.
The Finance Ministry in its communication to the Labour Ministry has, however, put a rider that the interest rate should not result in a deficit for the retirement fund. This will enable the Labour Ministry to provide 8.65 percent rate as decided by the Employees' Provident Fund Organisation (EPFO) trustees.
According to EPFO estimates, the fund will see a surplus after providing 8.65 percent interest rate for the last fiscal.
A reluctant Finance Ministry had been nudging the Labour Ministry to lower the EPF rate to below 8.65 percent as approved by the EPFO trustees in December last year.
"The Finance Ministry in its recommendation to the Labour Ministry said it is up to the latter to decide on what interest rate should be given. However, it should be ensured that there should not be any deficit to the fund," according to a source.
"The Finance Ministry had earlier suggested an EPF rate slightly lower than approved by the trustees as it wanted the interest to be aligned with the rates of small savings," added the source.
Labour Minister Bandaru Dattatreya has been maintaining that the EPFO subscribers would be provided 8.65 percent rate of interest for 2016-17.
"The Central Board of Trustees (CBT) had decided to give 8.65 percent. Our ministry keeps on discussing with the Finance Ministry. We would have surplus of Rs 158 crore on providing 8.65 percent," Dattatreya had said earlier last week when asked whether the Finance Ministry is making a case for lowering the interest rate.
"If need be, I will talk to them (the Finance Ministry). I have requested them to approve 8.65 percent. In any case this amount (interest income) will be given to workers," the minister had said.
As per the practice, the board's decision is concurred by the Finance Ministry after evaluating whether the EPFO would be able to provide the rate approved by trustees through its own income or not.
Once the Finance Ministry ratifies the rate of interest approved by the CBT, it is credited into the account of EPFO members for that particular financial year.
The Finance Ministry had last year also decided to lower the EPF interest rate of 8.8 percent for 2015-16, decided by the CBT, to 8.7 percent. The decision had drawn flak from all quarters forcing the government to uphold 8.8 percent.
The Finance Ministry has been asking the Labour Ministry to rationalise the EPF interest rate in view of lowering of returns on various administered saving schemes like PPF.
The government generally ratifies the rate of return approved by the CBT because the EPFO is an autonomous body and provides interest on EPF deposits from its own income.
First Published on Apr 16, 2017 11:51 am