The net new enrolments with the EPFO hover around 7 lakh every month on an average.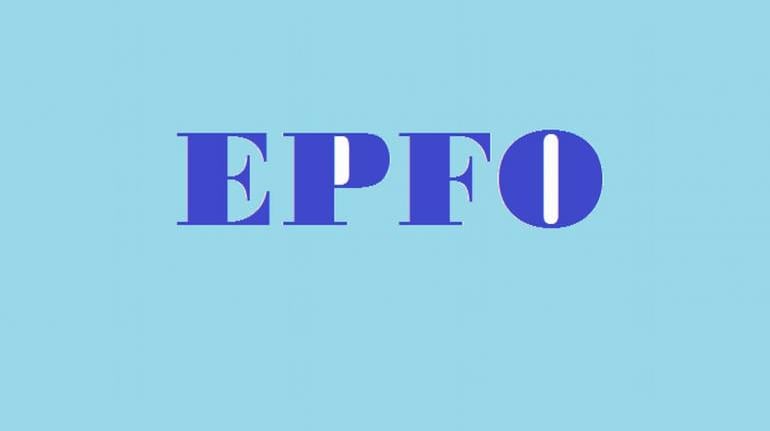 Net new enrolments with retirement fund body EPFO rose to 6.55 lakh in June from 1.72 lakh during May 2020, according to its latest payroll data, providing a perspective on employment in the formal sector amid the COVID-19 crisis.
Provisional payroll data released by the EPFO last month had shown that net new enrolments stood at 3.18 lakh in May this year. The figure has now been revised to 1,72,174.
The net new enrolments with the Employees' Provident Fund Organisation (EPFO) had dropped to 5.72 lakh in March 2020 from 10.21 lakh in February, as per the payroll data released in May.
Latest data released on Thursday showed that net new enrolments in April were just 20,164 compared to the provisional figure of 1 lakh released in July.
COVID-19 Vaccine
Frequently Asked Questions
View more
How does a vaccine work?
A vaccine works by mimicking a natural infection. A vaccine not only induces immune response to protect people from any future COVID-19 infection, but also helps quickly build herd immunity to put an end to the pandemic. Herd immunity occurs when a sufficient percentage of a population becomes immune to a disease, making the spread of disease from person to person unlikely. The good news is that SARS-CoV-2 virus has been fairly stable, which increases the viability of a vaccine.
How many types of vaccines are there?
There are broadly four types of vaccine — one, a vaccine based on the whole virus (this could be either inactivated, or an attenuated [weakened] virus vaccine); two, a non-replicating viral vector vaccine that uses a benign virus as vector that carries the antigen of SARS-CoV; three, nucleic-acid vaccines that have genetic material like DNA and RNA of antigens like spike protein given to a person, helping human cells decode genetic material and produce the vaccine; and four, protein subunit vaccine wherein the recombinant proteins of SARS-COV-2 along with an adjuvant (booster) is given as a vaccine.
What does it take to develop a vaccine of this kind?
Vaccine development is a long, complex process. Unlike drugs that are given to people with a diseased, vaccines are given to healthy people and also vulnerable sections such as children, pregnant women and the elderly. So rigorous tests are compulsory. History says that the fastest time it took to develop a vaccine is five years, but it usually takes double or sometimes triple that time.
View more
Show
The net new enrolments with the EPFO hover around 7 lakh every month on an average.
During 2019-20, the number of net new subscribers rose to 78.58 lakh as compared to 61.12 lakh in the preceding fiscal, according to the payroll data released on Thursday.
The EPFO has been releasing the payroll data of new subscribers since April 2018, covering the period starting from September 2017.
The data also showed that during September 2017-June 2020, the number of net new subscribers was around 1.63 crore.
EPFO said the payroll data is provisional as updation of employees' records is a continuous process and gets updated in subsequent months.
"The government announced lockdown on March 24, 2020. Accordingly ECR (PF returns) filing date for March month was extended to May 15, 2020," the EPFO had said in May while releasing the data.
In June, it had said, "The due date for submission of ECRs for April 2020 has been extended in view of the lockdown."
The estimates are net of the new members enrolled, members exited and rejoined during the month, as per records of EPFO.
The estimates may include temporary employees whose contributions may not be continuous for the entire year, it has said.
The EPFO manages social security funds of workers in the organised/ semi-organised sector in India.
It has more than 6 crore active members (with at least one month contribution during the year).
Follow our full coverage of the coronavirus pandemic
here
.
First Published on Aug 20, 2020 06:55 pm