"Hopefully we'll have a vaccine, but I think the vaccine is going to take longer than people understand," the chairman of Moody's Investors Service said.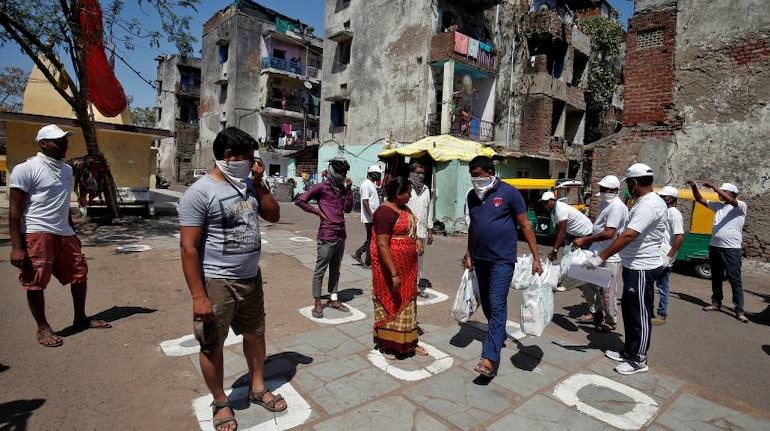 The chairman of Moody's Investors Service has warned that economic recovery in India will remain a "major challenge" unless the number of COVID-19 cases starts declining.
"The only tool we have right now [to fight coronavirus] is social distancing and that's exceptionally hard to do in India," Henry McKinnell told The Financial Times adding that a vaccine for the deadly virus is still a long way off.
"Hopefully we'll have a vaccine, but I think the vaccine is going to take longer than people understand," McKinnell added.
India currently sits at the fourth position in terms of confirmed COVID-19 cases only behind the US, Brazil and Russia. As on July 5, the country has reported 6,73,165 cases, which includes 19,268 deaths. Maharashtra, Tamil Nadu, Delhi and Gujarat have reported the highest number of COVID-19 cases.
COVID-19 Vaccine
Frequently Asked Questions
View more
How does a vaccine work?
A vaccine works by mimicking a natural infection. A vaccine not only induces immune response to protect people from any future COVID-19 infection, but also helps quickly build herd immunity to put an end to the pandemic. Herd immunity occurs when a sufficient percentage of a population becomes immune to a disease, making the spread of disease from person to person unlikely. The good news is that SARS-CoV-2 virus has been fairly stable, which increases the viability of a vaccine.
How many types of vaccines are there?
There are broadly four types of vaccine — one, a vaccine based on the whole virus (this could be either inactivated, or an attenuated [weakened] virus vaccine); two, a non-replicating viral vector vaccine that uses a benign virus as vector that carries the antigen of SARS-CoV; three, nucleic-acid vaccines that have genetic material like DNA and RNA of antigens like spike protein given to a person, helping human cells decode genetic material and produce the vaccine; and four, protein subunit vaccine wherein the recombinant proteins of SARS-COV-2 along with an adjuvant (booster) is given as a vaccine.
What does it take to develop a vaccine of this kind?
Vaccine development is a long, complex process. Unlike drugs that are given to people with a diseased, vaccines are given to healthy people and also vulnerable sections such as children, pregnant women and the elderly. So rigorous tests are compulsory. History says that the fastest time it took to develop a vaccine is five years, but it usually takes double or sometimes triple that time.
View more
Show
After over two months of complete lockdown, the country reopened rather swiftly despite the number of reported cases on the rise as people grew wary of the lockdown.
"The virus will dictate the pace of that recovery," said McKinnell. "If I'm correct and economic activity is a function of control of the virus, India has a major challenge."
The financial services company had earlier downgraded India's credit rating to BAA3 and maintained a negative outlook.
"Moody's has downgraded India's local-currency senior unsecured rating to Baa3 from Baa2, and its short-term local-currency rating to P-3 from P-2. The outlook remains negative," it had said in a statement.
"The decision to downgrade India's ratings reflects Moody's view that the country's policymaking institutions will be challenged in enacting and implementing policies which effectively mitigate the risks of a sustained period."
S&P
and Fitch also rated India one notch above junk last month, with the
latter lowering its outlook to negative
.
First Published on Jul 5, 2020 02:55 pm