Sources from the government said that the government has received an investment of a little over Rs two lakh crore this fiscal under various projects of Sagarmala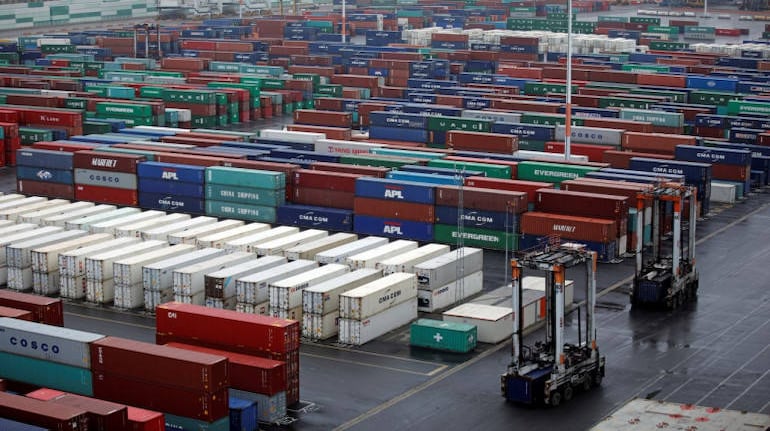 Nikita VashishtMoneycontol News
India's blue economy is all set to receive a big push from the Modi government as Centre plans to infuse Rs eight lakh crore for port development and modernisation in the next two years, a four-fold increase from the present investment levels.
Sources from the government said that the government has received an investment of a little over Rs two lakh crore this fiscal under various projects of Sagarmala, shipping ministry's flagship programme for port development and connectivity.
"We are targeting investment close to Rs eight lakh crore by 2020," a senior government official confirmed, requesting anonymity, adding, "This year, investment was Rs 2.16 crore and last year it was Rs 1.37 crore".
Sagarmala project, which received government's nod in 2015, aims at promoting "port-led direct and indirect development" and augmenting infrastructure facilities to "transport goods to and from ports quickly, efficiently and cost-effectively".
The official said that projects under Sagarmala are at various stages of implementation depending on the category of project including modernisation, port industrialization, port connectivity and coastal area community development.
Also read: Economic Zone at JNPT to focus on pharmaceutical sector: Govt
"Investments have come under various zones in the last couple of years. The projects are under various degrees of implementation," he said.
As per government data, a total of 415 projects will be undertaken of which 189 will be for port modernisation, 170 will be for connectivity enhancement, 33 will be for port-linked industrialization and 23 will be for coastal community development.
All these projects are either "being executed or already executed or tendered or are at the study stage and some are at different levels of maturity".
Another government official said that 79 road projects and 49 railway projects under Sagarmala have their detailed project reports (DPR) ready.
Under another development, sources also added that Centre was preparing a cabinet note for the development of coastal economic zones.
"We are making a cabinet note, driven by inter-ministerial group and headed by NITI Aayog CEO, Amitabh Kant, for the development of coastal economic zone," sources said adding 29 clusters will house 14 CEZ in order to reduce logistics cost for the industries set up near ports.
First Published on Dec 18, 2017 02:36 pm