The Union Budget 2015 should reinforce the government's commitment to fiscal consolidation and economic reforms.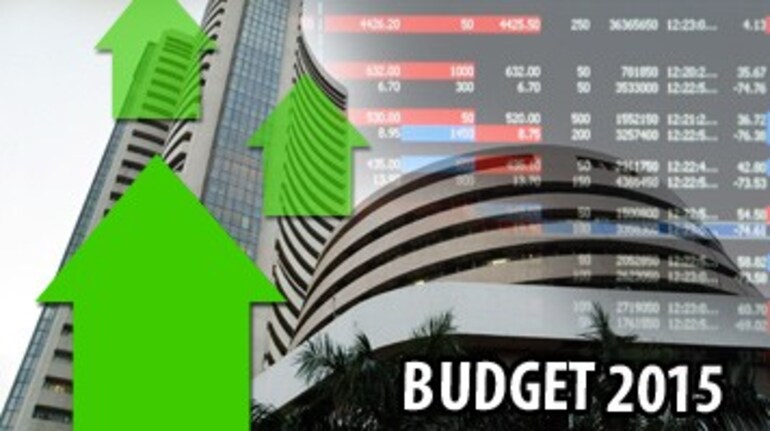 Mehrab Irani
Tata Investment Corporation
FY2016 Union Budget would be presented in the backdrop of easing inflation and interest rates but continued growth challenges which the government needs to address. While deficit targets may be achieved by the measures followed recently, focus areas are likely to be the following:
I. Balancing fiscal consolidation with need to boost growth through expenditure.
II. Initiate far reaching changes on the taxation front including i) ensuring a non-adversarial tax regime, ii) steps towards GST and iii) benefit on personal tax.
III. Subsidy resolution, by bringing it down to 1.7% of GDP, to create headroom to spend on infrastructure.
IV. Reforms acceleration by innovative financing structure and a revamped PPP with lower risk for private sector.
V. Address long standing issues in the capital market, including high tax incidence.
VI. Rail Budget should take some major initiatives along with an improvement in its finances.
Government has repeatedly articulated its vision of ensuring a non-adversarial tax regime and end 'tax terrorism' in the words of the finance minister himself. Many promises made in FY2015 budget in this regard have already been fulfilled, particularly in the area of transfer pricing. Government is reportedly working on a revised direct tax code (DTC) that attempts to enforce lower tax burden with improved compliance and reduce the plethora of exemptions that now plagues the direct tax structure. To provide a boost to consumption, government may consider raising the limit for exemption for personal income tax which currently stands at Rs.2.5 lacs p.a. in the normal category. To boost investment, deductions available under various instruments may be raised including medical due to the rising cost, and housing, in view of its objective for affordable housing. Hence, the dual thing of raising minimum exemption limit along with giving higher exemptions and deductions in respect of investments, housing loans etc would increase the net income of the average middle class person while at the same time promoting saving for the individual and capital formation for the Government.Lastly but importantly, a time has come when the government has to seriously consider amending the Constitution so as to include agricultural income within the tax ambit because almost 14% of national income comes from agriculture and there are certainly lot of rich farmers who do not permanently deserve to be exempt from tax.

The Budget can provide necessary impetus for growth and investment scope in lot of industries.
Some of them would include:
Banking Sector: The PSU banking sector is reeling under the pressure of high NPAs and stressed assets which is eating into their capital and thus handicapping them from further growth. The announcement of capital infusion in PSU banks to meet Basel-3 requirements would strengthen their Balance Sheets and give them an opportunity of profitable growth.
Housing Finance: Any increase in the deduction under Section 24 from the current Rs.1.50 lacs and that along with the current reducing interest rate environment will ultimately lead to increase in housing demand which would in turn benefit the housing finance companies.
Automobiles: The likely increase in minimum exemption on income tax will be positive for the two-wheeler sector. Also, a clarity on the road map for GST would result in lower taxation for UVs and a higher taxation for the unorganized sector.
Cement: Budget allocations to incentivize spending on infrastructure sector and specific allocation to promote development of concrete highways will improve the demand for the infrastructure sector which will accelerate the demand growth that has been lagging in single digits for the past couple of years.
Energy: The government should provide a roadmap to curtail LPG and kerosene subsidies. The lower overall fuels subsidies and transparent subsidy sharing scheme will provide comfort to the earnings of these companies.
Internet: Incentives on FDI in online retail will incentivize investments in e-commerce. Also, investments in improving reliability and reach of broadband / internet infrastructure would boost reach and usage of internet.
The one sector which can be negatively impacted might be the tobacco industry as a 10% excise duty hike on cigarettes across lengths would impact cigarette volumes and EBIT growth negatively. Further, another year of disproportionate hike in the 64mm segment may make the segment unviable.
The government should use this budget as an opportunity to reiterate its economic and governance agenda in order to allay any concerns about a change in the government's polices after the BJP's defeat in the recent Delhi state elections. The Union Budget 2015 should reinforce the government's commitment to fiscal consolidation and economic reforms. Low global crude oil prices and consequent savings will allow the government to pursue the twin objectives of fiscal consolidation and growth. The budget session would be equally important pending lot of pending legislations.
Along with the Union Budget, the railway budget also assumes significance particularly when a domain expert minister is in charge of it. Railways are expected to report an improvement in finances, bolstered by freight revenue, announce new innovative sources of funding and make some headway in taking the PPP schemes forward, besides announcement toward improvement in infrastructure, operations and passenger amenities.
The constitutional amendment bill for introduction of Goods and Services Tax (GST) has already been introduced in the Lok Sabha. While most of the design and implementation issues are still being evolved, it is evident from the scope of the constitutional amendment bill that GST would bring significant benefit to corporates and the government. The indirect tax proposals in the budget are likely to conform to the roadmap for eventual implementation of GST.This may include the following changes:
i) Addressing the inverted duty structure in many sectors.
ii) Rationalization of many prevailing rates towards GST rate.
iii) Partially address the contentious issue of fiscal transfer.
GST is likely to bring multiple benefits to corproates while simultaneously leading to additional revenues for the government. The benefits to corporates would include blurring definition between goods and service which would result in reduction in disputes, wider applicability of input tax credit, uniformity of tax structure across states and collapse of commodity category.The benefits to government would include higher tax buoyancy through more destination based and ad valorem tax.
My top sector bets from the Union Budget would be housing finance and automobiles.I believe both these sectors would benefit from the Union Budget as well as the macro developments.
Overall we expect the finance minister to reinforce governments focus on both, fiscal consolidation as well as growth.It should lay down a roadmap for tax consolidation, rollout of GST, clarity on oil and other subsidy sharing mechanism and boost individual savings into infrastructure by providing proper tax exemptions and incentives.There are lot of expectations from the government and the nation will watch how much can be progressively met by the finance minister.
Moneycontrol Ready Reckoner
Now that
payment deadlines have been relaxed
due to COVID-19, the Moneycontrol Ready Reckoner will help keep your date with insurance premiums, tax-saving investments and EMIs, among others.
Get best insights into Options Trading. Webinar by Mr. Vishal B Malkan is Live. Watch Now!
First Published on Feb 26, 2015 06:50 pm