After these eight states submit their policies, number of states with proper EV policy in place will reach 14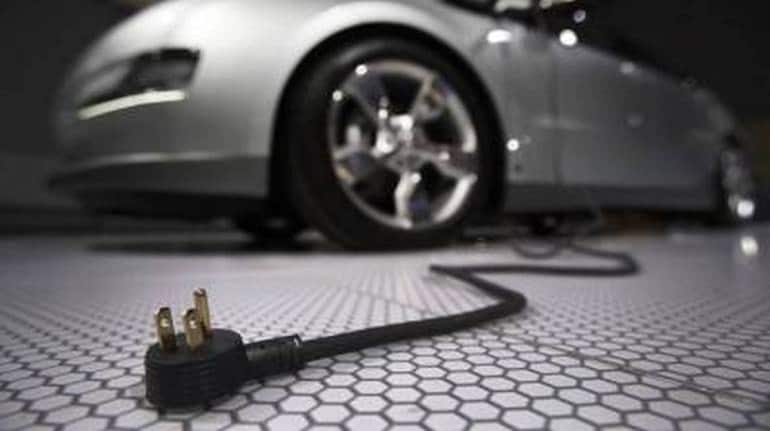 After Karnataka, Kerala and Maharashtra, eight more states are readying policies to nudge electric mobility within their boundaries. The states are Bihar, Madhya Pradesh, Gujarat, Tamil Nadu, Chhattisgarh, Odisha, Goa and Assam.
Moneycontrol has learnt that these states have almost finalised their respective policies to provide incentives to promote penetration of electric vehicles. The incentives could include that on land acquisition like reimbursement of acquisition cost or reduced cost of acquisition; reimbursement of state goods and services tax (SGST); exemption on road tax for initial few years; and capital incentives on investment for manufacturing and research and development (R&D) units. Timeline for roll out of these policies, however, is not fixed.
During a global mobility summit Move, Rajiv Kumar, vice chairman, National Institution for Transforming India (NITI) Aayog had said that government was looking at a "paradigm shift" in the space of electric vehicles where "Centre will push the policy forward not just in Centre but also in states".
Also read : Exclusive | Electric vehicles: Centre finalises European CCS charging protocol; focus back on two wheelers
Kumar had said that around 15-20 states have already submitted their respective proposals and states would bring their policies "soon after" the Move Summit. After these eight states submit their policies, number of states with a proper EV policy in place will reach 14.
Progress so far
As of October, Karnataka, Maharashtra, Kerala, Uttarakhand, Andhra Pradesh and Telangana have a policy for electric vehicles.
While Karnataka provides 100 percent reimbursement on land conversion cost (from agricultural to industrial), Maharashtra and Kerala have different land acquisition rules. Uttarakhand and Andhra Pradesh have policies to provide land at subsidised rates subject to state-specific conditions.
Similarly, all these states have sunset clause on provision of exemption on road tax and registration fees on electric vehicles. For SGST, while Kerala, Uttarakhand and Andhra Pradesh provide full reimbursement, Maharashtra provides no SGST benefit. Telangana provides reimbursement up to 75 percent.
These states also provide capital incentives up to 25 percent on setting up manufacturing units. Karnataka provides 25 percent (or 20 percent) incentive to micro enterprises (or small enterprises) and up to Rs 50 lakh to medium enterprises. While Maharashtra provides  up to 20 percent incentive on setting up a manufacturing unit in the state, Uttarakhand provides seven percent reimbursement on loan taken for setting up the "plant and machinery" etc. Other states have state-specific rules.
Also read: Exclusive | First phase of FAME to get six month extension; revised phase-II to kick in from FY20
Other incentives include setting up electric vehicles innovation centre (Uttarakhand), using CSR funds for electrification of employee commuting fleets and encouraging educational institutes and hospitals for a 25 percent switch to e-mobility by 2020 and 100 percent by 2030 (Andhra Pradesh) and 15 percent demand subsidy subject to cap of Rs 5,000 (two-wheelers) and Rs 12,000 (three-wheelers) and Rs 1 lakh (four-wheelers) (Maharashtra).
Delhi government has also proposed to introduce a fleet of electric buses in the national capital while Uttar Pradesh plans to incentivise setting up of manufacturing units for electric vehicles.
The focus towards electric mobility gained attention after it was noted that world's 14 out of 20 most polluted cities, in terms of 2.5 PM, are in India. Most of them include cities in the northern belt including Delhi, Varanasi, Kanpur, Faridabad, Lucknow, Gaya, Agra, Jaipur, Patiala and Jodhpur.
The government, last month, extended first phase of Faster Adoption and Manufacturing of (hybrid and) Electric vehicles (FAME) scheme till March 31
st
2019. These second phase of the scheme is expected to be reworked to address issues related to expensive batteries.
First Published on Oct 18, 2018 02:34 pm