Despite their significance to the Indian economy, SMEs have been traditionally under-served by conventional financial institutions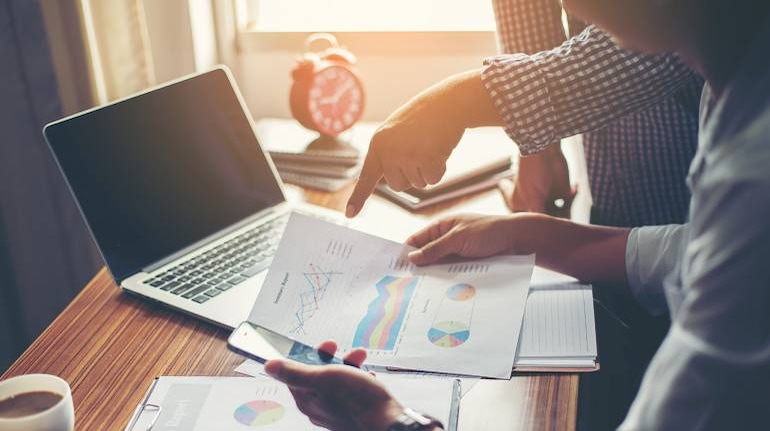 Gaurav Hinduja
Indian SMEs continue to play a vital role in India's economic development. According to MasterCard's Micro Merchant Market Sizing and Profiling Report released in association with the Confederation of All India Traders, the contribution of small businesses to India's GDP is a remarkable 45 percent, which is around three times Corporate India's contribution. The sector is also believed to be employing around 46 crore people and is growing at a yearly rate of 11.5 percent.
Despite their significance to the Indian economy, SMEs have been traditionally under-served by conventional financial institutions. Access to business credit at affordable interest rates has been one of the key pain points for the small and medium enterprise sector. Other problems include poor infrastructure, uncertainty and frequent changes in government policies, poor access to useful technology, power outages, and labour issues.
Factors that discourage small businesses from approaching traditional financiers include:


Slow decisions on loan approval and delays in fund disbursement


Need for collateral to obtain term loans, even at high-interest rates


Non-standardised project appraisal systems for loans


General negative bias towards small-scale credit portfolios


Alternately, non-banking finance companies focus on the SME sector and offer specific funding solutions. But their collective scale is not adequate to meet the rising demand for credit.
Changes triggered by new policies and digital technology
In the recent years, certain initiatives by the government to incentivise the SME sector have gathered pace. Programs such as Pradhan Mantri MUDRA Yojana, Make in India, Startup India, and Skill India aim to catalyse the growth of small businesses. Further to this, demonetisation in November 2016 forced several small enterprises to decrease their dependency on cash, while leaving a more robust audit trail in their transactions.
This economic change led to the digitization of processes and transactions, leading to the creation of digital footprints. These data-generated impressions are leveraged by FinTech lenders to make more realistic and objective evaluations of the borrower's creditworthiness.
The other major change that continues to transform the market for start-ups and SMEs is digital technology. Modern advancements have enabled technological intervention in daily business processes, which include the filing of taxes, virtual storage of inventory, making instant supplier payments based on cash-flows, etc. Digital acclimatization of SMEs has further injected confidence into businesses to avail funds online, from the comfort of their homes and offices. FinTech companies accept loan applications online and disburse funds directly into the bank accounts of SMEs.
To support the development of small and medium enterprises, India also needs a flexible credit insurance system. The government had imposed restrictions on credit insurance in 2010 following several defaults on certain credit insurance policies issued by state-owned companies. However, the expanding pool of export-oriented SMEs needs better insurance schemes from their home base to facilitate the growth of the business. India needs to build the required insurance expertise that can cover specific trade areas.
Enabling improvements in financial ecosystem
Platforms such as Facebook, Google and Amazon have revolutionised consumer experience, making it simpler and personalized. The heightened convenience of the end-consumer has raised expectations from service providers. Consumers today can use apps to book tickets for a movie, order food online, book a cab, etc. Then, why shouldn't they be able to avail financial services using an app?
FinTech companies have addressed this question impressively, by establishing market leadership in several BFSI sectors such as insurance, lending, payments, investments, tax advice, among others. Consumers can avail highly customized financial services at the click of the button, irrespective of where they are located in the country.
Technology is the way forward
FinTech lenders have championed the cause of designing customised financial solutions for several under-served borrower segments. These new age lenders operate using a tech-first, light touch approach, thus enabling them to reach a wider range of SMEs across India. Technology facilitates speed of delivery, as borrowers no longer need to wait in queues, or sit by their phone for months awaiting confirmation of funds. Loans are disbursed in a matter of minutes, making them ready for instant use.
By adopting technology, financial service providers are able to breach the boundaries of geography, extending credit to SMEs located in tier-2 and tier-3 towns, wherein traditional financial institutions have limited coverage. Additionally, FinTech lenders use a combination of traditional data (bureau data, financial statements, credit score), unconventional data (partner data) and Government data (AADHAAR) to underwrite SMEs, leading to deeper insights, higher accuracy of assessment and subsequently, higher approval rates for loans.
The main features of FinTech lenders that make them preferred sources of small business finance include:


Loan approvals are usually based on current and future cash flows, not just the historical financial statements


No collateral needs to be hypothecated to the lender


The underwriting process is intelligent, involving advanced algorithms that crunch over 2,000 data points to assess the borrower.


Online lenders use digital payments channels to disburse funds, leading to higher speed of delivery and lesser paperwork. SMEs can avail funds within two to three days.


Repayment terms of the loans are flexible and there is no fee charged on the prepayment of the outstanding amount.


Final thoughts
By leveraging technology and the strength of their partner networks, FinTech companies are helping SMEs to address the shortage of finance. Coupled with the well-planned Government policies to promote the development of small businesses and increased digitization of business processes, tailored credit solutions provided by FinTech lenders will go a long way in expanding the horizons for SMEs and nurturing their development.
(The author of this article is Gaurav Hinduja, Co-founder of online loan disbursal startup Capital Float. Views expressed here are his own.)
First Published on Jul 16, 2018 04:28 pm