The ministry has pushed for reopening of the transport system as losses continue to grow and road traffic jams worsen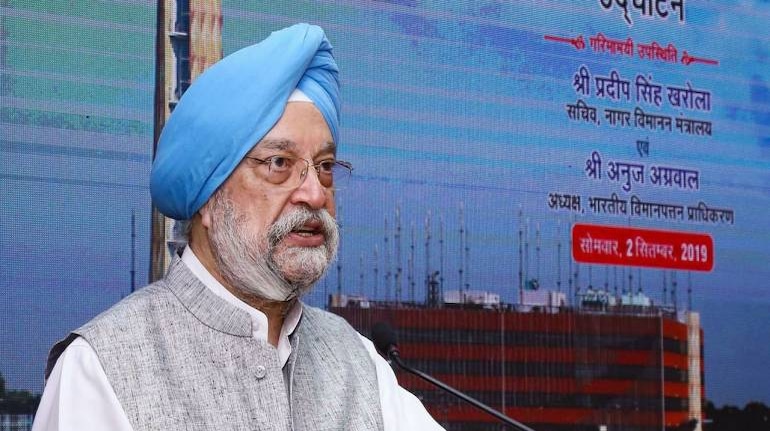 Hardeep Singh Puri, Minister for Housing and Urban Affairs, said the Centre will take a decision on "re-opening urban Metro transport systems in a staggered manner with limited occupancy initially" in the next two weeks.
"Standard operating procedures (SOPs) on opening Metro (transport) systems over the next two weeks are in place… but it would be in a staggered manner with occupancy not exceeding 50 percent capacity for government servants, healthcare workers and other essential services," Puri told The Economic Times.
The ministry has pushed for reopening of the transport system as losses continue to grow and road traffic jams worsen. Puri told the paper that operators have tested systems "regularly, and 50 percent are in state of readiness."
Puri is part of the Centre's Group of Ministers formed to handle the COVID-19 pandemic crisis in India.
COVID-19 Vaccine
Frequently Asked Questions
View more
How does a vaccine work?
A vaccine works by mimicking a natural infection. A vaccine not only induces immune response to protect people from any future COVID-19 infection, but also helps quickly build herd immunity to put an end to the pandemic. Herd immunity occurs when a sufficient percentage of a population becomes immune to a disease, making the spread of disease from person to person unlikely. The good news is that SARS-CoV-2 virus has been fairly stable, which increases the viability of a vaccine.
How many types of vaccines are there?
There are broadly four types of vaccine — one, a vaccine based on the whole virus (this could be either inactivated, or an attenuated [weakened] virus vaccine); two, a non-replicating viral vector vaccine that uses a benign virus as vector that carries the antigen of SARS-CoV; three, nucleic-acid vaccines that have genetic material like DNA and RNA of antigens like spike protein given to a person, helping human cells decode genetic material and produce the vaccine; and four, protein subunit vaccine wherein the recombinant proteins of SARS-COV-2 along with an adjuvant (booster) is given as a vaccine.
What does it take to develop a vaccine of this kind?
Vaccine development is a long, complex process. Unlike drugs that are given to people with a diseased, vaccines are given to healthy people and also vulnerable sections such as children, pregnant women and the elderly. So rigorous tests are compulsory. History says that the fastest time it took to develop a vaccine is five years, but it usually takes double or sometimes triple that time.
View more
Show
Follow our LIVE Updates on the coronavirus pandemic here
Sources further added that not only Delhi, but Metro services in cities across the country will likely be brought back online. This will likely be announced as part of the Unlock 4.0 guidelines due in August-end.
Further speaking about construction of a new Parliament and Central Secretariat buildings and redevelopment of Central Vista, Puri said the criticisms were "not serious" and based on "incomplete information."
He also addressed his twitter back-and-forth with Priyanka Gandhi Vadra, over an order from his ministry asking the Congress leader to vacate her government accommodation.
"There is no issue of timing … special protection group (SPG) cover was withdrawn in October 2019 and she should have vacated the government accommodation provided to her then… Separately, the Cabinet Committee on Accommodation conducts an exercise based on threat perception. Some people, who are closely associated with Congress, have been allowed to occupy government accommodation based on this exercise."
He also spoke about the border situation with China in Ladakh, stating that the incident has shown us not to be exclusively dependent on one supply chain.
Follow our full COVID-19 coverage here
First Published on Aug 4, 2020 04:46 pm