The report, released ahead of this week's virtual meetings of finance officials and leaders from the Group of 20 countries, underscored the uneven nature of the global recovery and warned the crisis would likely leave deep, unequal scars.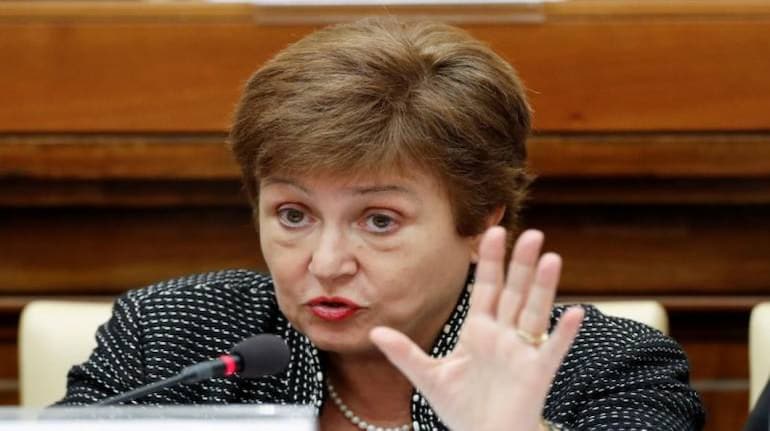 The global economy is recovering from the depths of the coronavirus crisis, but there are signs of slowing momentum in countries with resurging infection rates, the International Monetary Fund said in a new report for G20 major economies.
The report, released ahead of this week's virtual meetings of finance officials and leaders from the Group of 20 countries, underscored the uneven nature of the global recovery and warned the crisis would likely leave deep, unequal scars.
In a separate blog post, IMF Managing Director Kristalina Georgieva hailed what she called significant progress in the development of vaccines to vanquish a virus that has claimed more than a million lives around the globe and resulted in tens of millions of job losses.
Follow our LIVE blog for the latest updates of the novel coronavirus pandemic
COVID-19 Vaccine
Frequently Asked Questions
View more
How does a vaccine work?
A vaccine works by mimicking a natural infection. A vaccine not only induces immune response to protect people from any future COVID-19 infection, but also helps quickly build herd immunity to put an end to the pandemic. Herd immunity occurs when a sufficient percentage of a population becomes immune to a disease, making the spread of disease from person to person unlikely. The good news is that SARS-CoV-2 virus has been fairly stable, which increases the viability of a vaccine.
How many types of vaccines are there?
There are broadly four types of vaccine — one, a vaccine based on the whole virus (this could be either inactivated, or an attenuated [weakened] virus vaccine); two, a non-replicating viral vector vaccine that uses a benign virus as vector that carries the antigen of SARS-CoV; three, nucleic-acid vaccines that have genetic material like DNA and RNA of antigens like spike protein given to a person, helping human cells decode genetic material and produce the vaccine; and four, protein subunit vaccine wherein the recombinant proteins of SARS-COV-2 along with an adjuvant (booster) is given as a vaccine.
What does it take to develop a vaccine of this kind?
Vaccine development is a long, complex process. Unlike drugs that are given to people with a diseased, vaccines are given to healthy people and also vulnerable sections such as children, pregnant women and the elderly. So rigorous tests are compulsory. History says that the fastest time it took to develop a vaccine is five years, but it usually takes double or sometimes triple that time.
View more
Show
But she cautioned that the economic path ahead remains "difficult and prone to setbacks."
The IMF last month forecast a 2020 global contraction of 4.4 percent, with the global economy expected to rebound to growth of 5.2 percent in 2021, but said the outlook for many emerging markets had worsened.
Georgieva said data received since that forecast confirmed a continuing recovery, with the United States and other advanced economies reporting stronger-than-expected economic activity in the third quarter.
But she said the most recent data for contact-intensive service industries pointed to a slowing momentum in economies where the pandemic was resurging.
While fiscal spending of nearly $12 trillion and monetary policies had averted even worse outcomes, poverty and inequality were increasing, and more support was needed, the IMF said.
New outbreaks and more stringent mobility restrictions, and delays in vaccine development and distribution could reduce growth, increase public debt and worsen economic scarring.
Georgieva urged G20 countries to act swiftly and in a united manner to provide continued support and ensure enough vaccines were available around the world, warning that no recovery could be sustained unless the pandemic was defeated everywhere.
The head of the World Health Organization (WHO) on Monday said G20 leaders had an opportunity to commit financially and politically to the COVAX global facility, set up to provide COVID-19 vaccines to poorer countries.
The United States, under outgoing President Donald Trump, has threatened to pull out of the WHO, and has refused to join the COVAX facility, but experts say his successor, Democrat Joe Biden, could change course after he takes office on January 20.
Georgieva also called on G20 leaders to commit to increased investment in green technologies and increases in carbon prices, estimating that doing so could boost global gross domestic product and create about 12 million jobs over a decade.
Biden has also pledged to rejoin the 2015 Paris climate change agreement that Trump quit.
Follow our full coverage of the coronavirus pandemic here.
First Published on Nov 19, 2020 07:10 pm