Some of the flak Uber has been facing is because authorities, both in India and abroad, have failed to keep up with changing nature of technology-led businesses.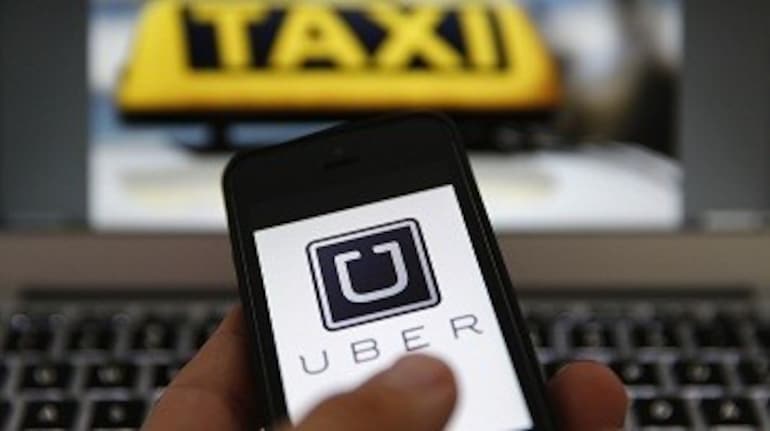 Moneycontrol Bureau
There has been, and naturally so, a vocal outpouring against ride-sharing service Uber after one of its driver-partners was accused of raping a female passenger in Delhi a couple of days ago.
Even as the Delhi government has already banned the service, there are reports it may be banned nationwide.
This is not the first time fast-growing Uber has had a run-in with authorities in India, and certainly not around the world.
Present in 45 countries and about 200 cities around the world, for a company so young (it started in 2009), it appears to have attracted more bad press than any other startup.
According to Wikipedia, the list of controversies it has seen itself embroiled in includes facing regulatory opposition in 12 countries, protests from traditional cab drivers and allegations of sabotaging competition, conspiring to smear journalists who write against it, and disregarding user privacy, leading some to wonder whether it is "the worst company to come out of Silicon Valley".
But clearly some of the flak Uber has faced stems from the fact that the company -- because its disruptive business model, quick growth and cash-flush nature (and perhaps because of it, some of the aggression it has shown in dealing with rivals and governments) -- attracts scorn from others and some of it is unwarranted.
While some is simply because authorities, both in India and abroad, have failed to keep up with changing nature of technology-led businesses.
For instance, recently, the Reserve Bank of India asked Uber to comply with its two-step verification process. Earlier, Uber riders had to input their credit-card details while signing up and ride charges would directly be billed to the customer's card after the end of the journey, bypassing the two-step verification process. Uber followed the diktat and moved its payments model by tying up with a prepaid wallet service – a move that would have clearly resulted in loss of business.
But several experts pointed out the central bank's stance was flawed and in issuing the instruction, it was merely stifling innovation and perhaps also turning against incoming foreign capital.
"Two-step authentication, in any case, often relies on "one-time passwords" sent to a user's registered phone. In other words, the additional security is provided by the card-user's possession of her registered phone. But if the user is taking an Uber, she necessarily has her phone anyway - making the requirement for two-step authentication redundant in such cases," an editorial in the Business Standard pointed out.
Economist Ajay Shah, too, criticised Raghuram Rajan's defence on issue, in which the central bank chief's case was: if there is a rule (with respect to two-step authentication), it has to be enforced. Shah's argument was that the RBI was not merely an enforcer of a rule but also its creator and so it could have well re-thought the rules in the face of changing business innovations.
Even in the case of the Delhi rape, by banning Uber outright, authorities are pursuing the wrong direction. The crux of the ban is: Uber violates provisions of the Radio Taxi Scheme 2006 by virtue of being an app service (which only ties up with fleet operators instead of having its own fleet).
Apparently, the law lays out certain rules, such as requiring radio cab services to have a certain minimum fleet size and office space, etc. This naturally makes Uber's business model illegal in principle.
The problem is, as can be expected, authorities have been blissfully unaware of changing business models. For instance, Special Commission of the Delhi Transport Department Satish Mathur told the Economic Times that the police had to "log on to the internet to know how the company works". This is for seemingly the fast-growing cab service in the country.
The Radio Tax Scheme also requires fleet operators to conduct background checks on their drivers and install GPS trackers, laws that Uber appears to have violated in the Delhi case.
But instead of banning it for being a virtual service, the company needs to be pulled up, perhaps suspended, for not following the minimum laws on safety and made to be complied with them.
In the US, Uber touts itself as being one of the most safest ways to hail a ride, thanks to the elaborate driver checks, GPS tracking and strict driver-ratings systems it employs. It needs to be asked why these processes weren't followed in India.
Of course, Uber did itself no favours when its global CEO Travis Kalanick issued a statement that appeared to partially blame the government for the latest incident and said it would "work with the government to establish clear background checks currently absent in their commercial transportation licensing programmes".
But even snobbishness and insensitivity do not make grounds for a ban.
First Published on Dec 9, 2014 11:05 am