CAPA India said that about 30 percent of airline staff and half of ground handling staff may not be required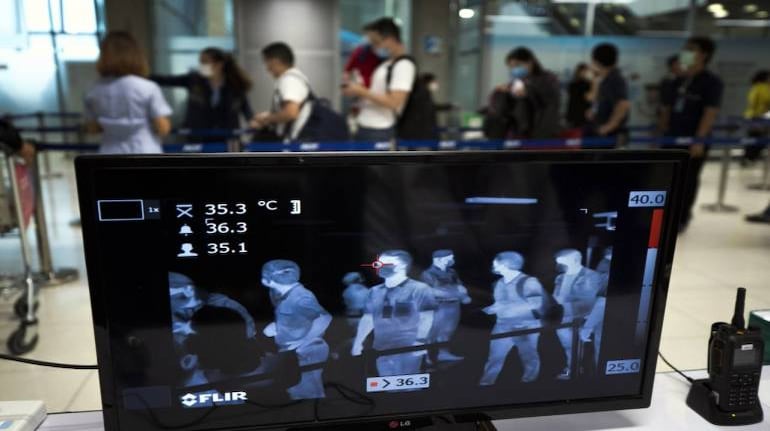 Indian aviation industry may stand to lose up to $600 million in the first three months of the year, as a dramatic slump in demand because of the coronavirus outbreak puts to question the survival of many airlines, says advisory firm CAPA India in a report.
The losses exclude that of Air India, said the report.
Initial estimates by the firm say that advance bookings are down by 30 percent, and demand has slumped by nearly half.
"As a result of the significant reduction in flying, Indian carriers may initially ground around 150 aircraft (including almost all of the international fleet), with this number expected to increase as more domestic operations are curtailed over the coming weeks. If the decline in traffic continues to be severe, the majority of the fleet could be grounded by April," CAPA said.
It added that about 30 percent of airline staff and about half of ground handling staff may not be required, because of the reduced scale of operation.
The meltdown in the Indian aviation sector mirrors the debacle internationally, where airlines have been forced to ground fleet, cut jobs and halt operations.
Coronavirus has till now claimed more than 7,000 lives and nearly two lakh have been infected.
In India, 151 have been reported to have been infected. Three have died.
Government curbs
To limit the damage, the Government suspended tourist visas, and restricted passenger movement from several countries including the UK and the rest of Europe.
This forced airlines, including Air India, IndiGo and GoAir, to cancel flights. GoAir has suspended all its international flights.
As the CAPA report points out, the disruption comes even as these airlines  had just come out of a difficult year, which saw traffic reducing and margins squeezed.
While CAPA says it doesnt want to be 'alarmist,' it admits the situation is continue to deteriorate.
Already, yield in the first fortnight of March are down by 12-15 percent, it said, and could deteriorate by 25 percent in the coming weeks. The dent in international travel, has been particularly deep. International capacity is down by up to 75 percent year-on-year.
This will lead to grounding of aircraft, and from the 150 aircraft that could be initially grounded, the number could increase to half of the total fleet by April, CAPA India said.
Jobs
"By extension, the reduced scale of operations could impact the requirement for around 30% of airline staff and up to 50% of ground handing staff," said CAPA India.
Though it says that airlines can initially start with mandatory leave without pay, Moneycontrol has reported that GoAir has already terminated contracts of its expat pilots.
"An extended downturn will inevitably lead to significant redundancies," said the CAPA India report.
The outlook is equally grim, as the advisory says that the disruption could stretch over six months.
Air India
The government has already pushed back the deadline to submit expression of interest by six weeks.
But with the virus taking a toll, the privatisation of Air India will be further delayed, says CAPA India.
" As a result, the government will need to commit significant and immediate interim funding of USD300-400 million for the national carrier, to ensure that it is able to operate at least in its current condition until such time as the sale transaction is concluded," it said.
While CAPA recommended government to help through including air turbine fuel under GST and moratorium on fuel payments to oil companies, the firm says that eventually, the present crisis may lead to some of the vulnerable airlines shutting down.


Moneycontrol Ready Reckoner
Now that
payment deadlines have been relaxed
due to COVID-19, the Moneycontrol Ready Reckoner will help keep your date with insurance premiums, tax-saving investments and EMIs, among others.
Facebook-BCG report suggests these measures for businesses to unlock the changing consumer behaviour in the current pandemic. Read More!
First Published on Mar 18, 2020 05:40 pm