As automation is threatening the job market and many people are getting pink slips, the key to save your employment is to upskill and the best way to do that is by opting for e-learning courses.

With the threat of automation looming over the job market, many employees are looking to upskill themselves in order to avoid getting pink slips. As bots start doing humans' work and skill sets get redundant, online certification and courses can help employees stay up to date with technology.
Started in 2010, Intellipaat is a platform that provides online e-learning courses on big data, business intelligence, data science, cloud and business courses like Hadoop, building recommendation engine, python and many more.
Sharing his e-learning experience, ISS Softech employee Nitesh Kumar Dash, said, "I had applied for a combination of courses including Big Data and Hadoop, which helped me get a Big Data job at my firm. Usually, people with a lot of experience are hired for such jobs but I got the opportunity with 2.5 years experience due to the online course."
Looking at the positive side of automation, Dinesh Goel, CEO & Co-Founder of Aasaanjobs says, "Automation has been revolutionary for the tech industry and it's not just taking away jobs but generating new ones. Only way this opportunity can be grabbed, should the employees decide to upskill themselves in the technologies they work in."
He added that automation has caused the collaboration of artificial intelligence (AI) and big data and has started to give machines more human-like abilities to reason and to solve many new types of problems.
Big data is an area, which is going to boom in the coming years and employees who are prepared will reap the benefits, he added.
According to a KPMG report, India's online education market is set to grow to USD 1.96 billion and around 9.6 million users by 2021 from USD 247 million and around 1.6 million users in 2016.
The report adds that reskilling and online certification courses currently account for a significant part of the online education market in the country with a share of 38 percent. This is largely driven by a healthy adoption rate amongst the significant population of IT professionals in India.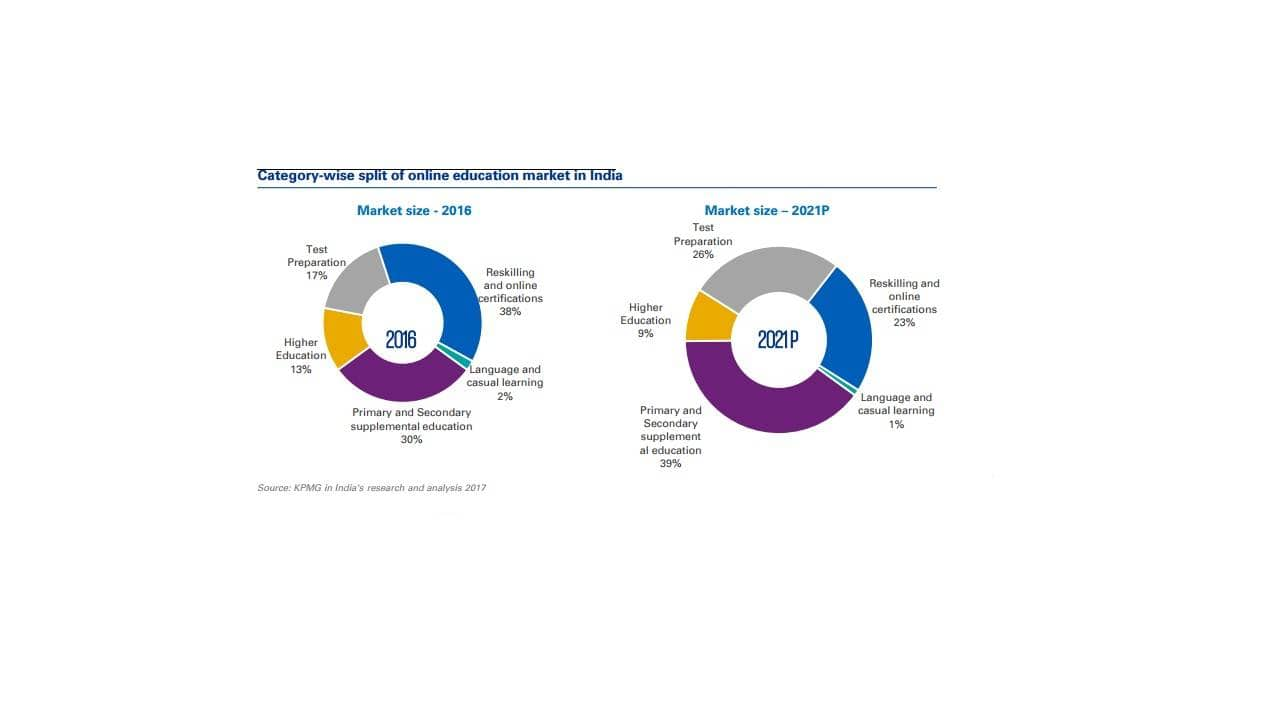 Apart from e-learning, education technology firms are also providing placements. Dash, who found out about Intellipaat through Quora said the platform also provides job support.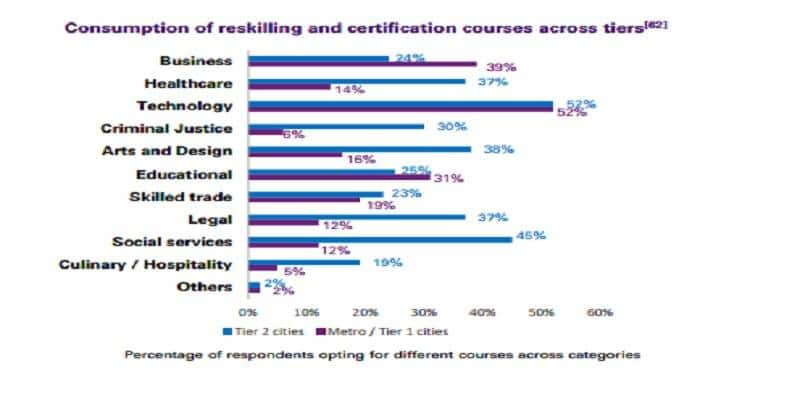 These edtech companies rope in industry veterans to impart knowledge about the new technology. Intellipaat has more than 600 trainers on board who are freelancers and have been working in the industry for a long time.
Reiterating the automation threat, Goel says it had a tremendous impact on the IT sector with Cognizant Chennai laying off 6000-10,000 odd and Wipro and Infosys laying off about 56,000 employees in this fiscal year.
"Hiring process for 2017 is likely to be slow with IT majors expected to cut by 40 percent of the engineering graduates they had planned to hire," he added.
Due to the fear of losing jobs, more and more people are opting for e-learning courses. Online reskilling continues to be in demand as employees see them as a ticket to retention and professional growth.
Talking to Moneycontrol, Intellipaat founder Diwakar Chittora said that the company saw 15-20 percent jump in the last 1-2 months in people asking to upskill. From 600 learners in 2013, the company now has about 4 lakh people on board who are opting for e-learning courses.
Chittora added that corporates are also focusing on upskilling their workforce. "In the initial days of our operations, we had received a call from telecommunications equipment company Ericsson asking to provide training to 60 people."
Moving ahead, the edtech firm added companies like Genpact, Sony, CISCO, TCS, Wipro, and Tata Communications among others in its kitty.
To keep pace with technological transformations, employees are investing in learning these new-age skills. On Intellipaat's platform, the cost of these courses range from Rs 5,000, which goes up to Rs 25,000.
Goel says that as technology evolved, IT firms' clients have transitioned to areas such as clould-based servers etc.
First Published on Jun 21, 2017 04:23 pm