Silver is seen by some as a safe haven asset akin to gold that is able to hold value over time making it attractive to investors worried about fallout of the coronavirus crisis.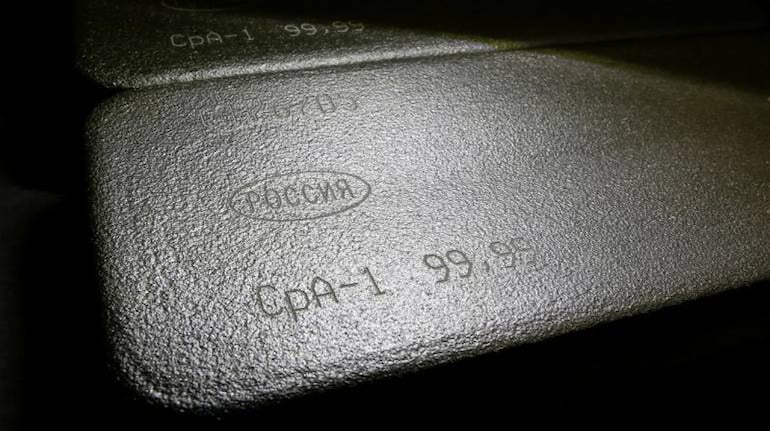 Rising demand for silver from investors will offset sharp falls in consumption by jewellers and industry and push prices towards $19 an ounce later in the year, an industry report said on Wednesday.
That would be a turnaround for prices, which tumbled to the lowest in a decade in March and at $15 an ounce are down nearly 20% so far this year.
Silver is seen by some as a safe haven asset akin to gold that is able to hold value over time making it attractive to investors worried about fallout of the coronavirus crisis.
But because a little over half of silver is used in products such as electronics and solar panels it is also vulnerable to demand loss during economic slowdowns.
COVID-19 Vaccine
Frequently Asked Questions
View more
How does a vaccine work?
A vaccine works by mimicking a natural infection. A vaccine not only induces immune response to protect people from any future COVID-19 infection, but also helps quickly build herd immunity to put an end to the pandemic. Herd immunity occurs when a sufficient percentage of a population becomes immune to a disease, making the spread of disease from person to person unlikely. The good news is that SARS-CoV-2 virus has been fairly stable, which increases the viability of a vaccine.
How many types of vaccines are there?
There are broadly four types of vaccine — one, a vaccine based on the whole virus (this could be either inactivated, or an attenuated [weakened] virus vaccine); two, a non-replicating viral vector vaccine that uses a benign virus as vector that carries the antigen of SARS-CoV; three, nucleic-acid vaccines that have genetic material like DNA and RNA of antigens like spike protein given to a person, helping human cells decode genetic material and produce the vaccine; and four, protein subunit vaccine wherein the recombinant proteins of SARS-COV-2 along with an adjuvant (booster) is given as a vaccine.
What does it take to develop a vaccine of this kind?
Vaccine development is a long, complex process. Unlike drugs that are given to people with a diseased, vaccines are given to healthy people and also vulnerable sections such as children, pregnant women and the elderly. So rigorous tests are compulsory. History says that the fastest time it took to develop a vaccine is five years, but it usually takes double or sometimes triple that time.
View more
Show
Also read: Gold price tops Rs 46,000 per 10 gram, silver slips
Bar and coin investors will add 215.8 million ounces to their stockpiles this year -- the most since 2015 -- after accumulating 186.1 million ounces in 2019, according to the Silver Institute's World Silver Survey 2020.
Exchange-traded funds (ETFs) used by larger investors will add 120 million ounces to their holdings, up from 81.7 million ounces last year, said the report, prepared by consultants Metals Focus.
That stockpiling will blunt a fall in demand from industry to a five-year low of 475.4 million ounces from 510.9 million ounces in 2019 and from jewellers to a seven-year low of 187.5 million ounces from 201.3 million ounces last year, it said.
Total silver demand will fall to 963.4 million ounces -- the lowest since at least 2011 -- from 991.8 million ounces last year.
But silver supply will also fall below one billion ounces for the first time in years -- to 978.1 million ounces from 1,023.1 million ounces in 2019 -- as mine production declines.
That will leave the market with its fifth consecutive annual surplus in 2020, the report said.
Prices are likely to be turbulent as the coronavirus crisis convulses markets, said Philip Newman, a director at Metals Focus.
"There's nothing straight line about it - it will be volatile," he said.
But he said a rising gold price as investors look for safer assets would pull silver upwards.
Investors have already added more than 70 million ounces to ETFs this year, pushing their holdings to record highs around 800 million ounces, according to Metals Focus.
These investors tend not to sell even when prices fall, Newman said.
Follow our full coverage of the coronavirus pandemic here.
First Published on Apr 22, 2020 09:00 pm