In the futures market, crude oil for August delivery touched an intraday high of Rs 3,011 and an intraday low of Rs 2,976 per barrel on MCX.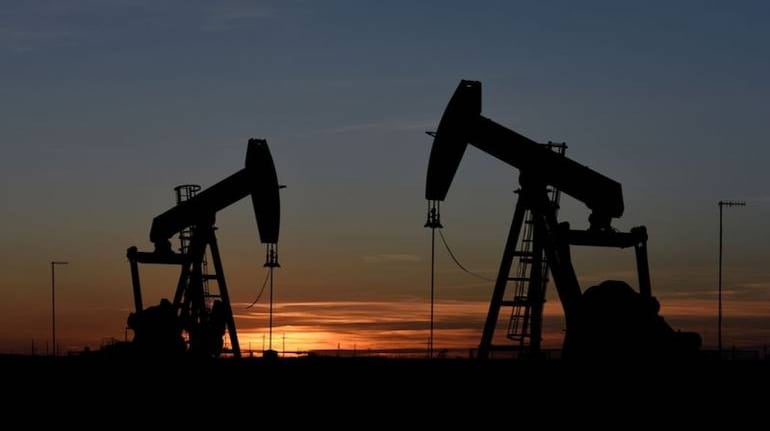 Crude oil futures declined to Rs 2,987 per barrel on August 3 as participants increased their short position as seen by the open interest. Crude oil prices have been trading in a narrow range of $39-43 a barrel in the last few sessions.
Navneet Damani, VP Commodities Research, Motilal Oswal Financial Services Ltd said, "Crude oil prices struggled to break above levels of $40 as OPEC+ plans are due to pull back from production cuts starting August and return about 1.5 mbpd in markets after cutting global supply by 10 percent."
According to Damani, headwinds remain as higher oil prices will encourage energy firms to slow rig count reductions and possibly start adding some units later this year and encourage US shale producers to slowly ramp up output.
Gasoline refining margins are at the lowest seasonal level in years, showing refiner profitability facing pressure as pandemic keeps Americans at home and off the road.
Another source of concern is an intensifying tension between the US and China as US President Donald Trump threatens to ban TikTok, a popular video app run by China's ByteDance, he said.
Tapan Patel- Senior Analyst (Commodities), HDFC Securities, said crude oil prices traded under pressure on demand growth concerns amid slower economic growth and higher supplies. The oil production from OPEC is expected to rise by 1 million barrels per day for the month of August as Saudi Arabia and other Gulf members ended their voluntary supply curbs. The total US oil rig count rose resumed decline with active oil rigs fell by 1 to 180 last week as per data published by Baker Hughes. The CFTC data showed that NYMEX WTI net long positions fell by 15817 lots to 11 week low.
In the futures market, crude oil for August delivery touched an intraday high of Rs 3,011 and an intraday low of Rs 2,976 per barrel on MCX. So far in the current series, black gold has touched a low of Rs 2,520 and a high of Rs 3,182.
Crude oil delivery for August slipped Rs 31, or 1.03 percent, to Rs 2,992 per barrel at 15:00 hours IST with a business turnover of 4,386 lots.
Crude oil delivery for September edged lower by Rs 44, or 1.44 percent, to Rs 3,021 per barrel with a business volume of 73 lots.
The value of August and September's contracts traded so far is Rs 677.18 crore and Rs 3.18 crore, respectively.
Patel expects oil prices to trade sideways to down for the day with support at $39 and resistance at $41. MCX Crude oil August futures have support at Rs 2,930 with resistance at Rs 3,020.
West Texas Intermediate crude slipped 1.27 percent at $39.76 per barrel, while Brent crude, the London-based international benchmark was down 0.99 percent to $43.09 per barrel.
For all commodities related news,
 click here
First Published on Aug 3, 2020 03:24 pm