In the futures market, crude oil for August delivery touched an intraday high of Rs 3,148 and an intraday low of Rs 3,115 per barrel on the MCX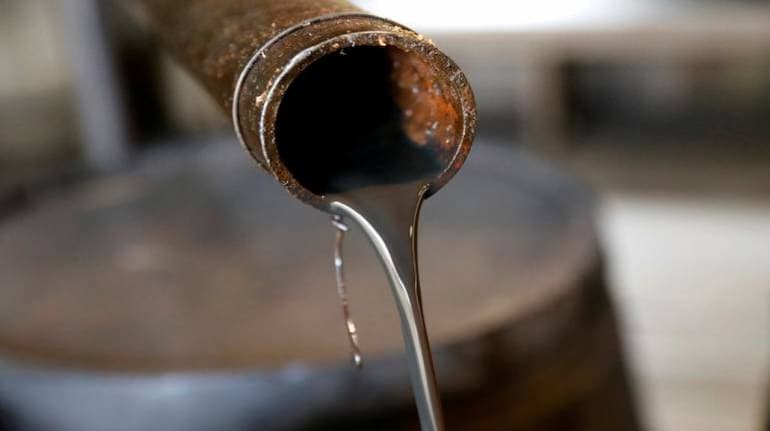 Crude oil futures edged higher to Rs 3,137 per barrel on August 10 as participants increased their long positions. Prices firmed up as Chinese industrial activity returned to pre-coronavirus levels and demand picked up as economies opened up.
Crude prices settled to their highest level last week, after rallying to a five-month high after touching levels last seen in March on account of larger than expected drop in US commercial stocks and reports from OPEC that the compliance on agreed production cuts exceeded 100 percent.
A weaker dollar also supported prices as oil contracts are priced in dollar terms. So, any weakness in the greenback makes crude imports cheaper for many countries. Experts feel the weakness in the dollar may not be over yet and any further fall ahead will continue to support crude oil prices.
"Sentiments have become gloomier in view of the tensions between China and US. Tensions escalated with US President Donald Trump signing executive orders prohibiting US residents from doing business with WeChat and TikTok and this has kept market players nervous about the trade deal," Navneet Damani, VP Commodities Research, Motilal Oswal Financial Services, said.
"Oil prices have been trapped between $35 and $42 levels. A weak dollar along with further drawdown from the Energy Information Administration's (EIA) indicates potential for an upward movement. But the same is likely to be at a slower pace as the threat of a second wave of COVID-19 infections clouds demand recovery," he added.
A similar view was echoed by Ravindra Rao, VP- Head Commodity Research at Kotak Securities. He too sees buying at lower levels, but said the upside seems to be capped amid mixed factors. "A decline in US crude oil rig count, Iraq's commitment towards additional cuts, better than expected US jobs report and choppiness in the dollar are supporting the bull case. However, demand concerns are capping the upside. Crude may witness choppy trade amid mixed factors."
In the futures market, crude oil for August delivery touched an intraday high of Rs 3,148 and a low of Rs 3,115 per barrel on the Multi-Commodity Exchange (MCX). So far in the current series, black gold has touched a low of Rs 2,520 and a high of Rs 3,263.
Crude oil futures for August delivery gained Rs 43, or 1.39 percent, to Rs 3,138 per barrel at 15:20 hours IST on a business turnover of 4,278 lots. The same for September delivery rose Rs 40, or 1.28 percent, to Rs 3,174 per barrel on a business volume of 149 lots.
The value of August and September's contracts traded so far is Rs 643.97 crore and Rs 1.30 crore, respectively.
Tapan Patel- Senior Analyst (Commodities), HDFC Securities, expects prices to trade sideways to up for the day with support at $40 and resistance at $43. "MCX August Crude Oil futures has support at Rs 3,080 and resistance at Rs 3,210."
West Texas Intermediate crude gained 1.43 percent at $41.81 per barrel, while Brent crude, the London-based international benchmark, was up 0.99 percent at $44.85 per barrel.
For all commodities related news,
click here
First Published on Aug 10, 2020 04:06 pm