Last month, Swiggy and Zomato started delivering alcohol in some cities amid rising demand for alcohol during the fourth stage of the countrywide lockdown due to the COVID-19 pandemic.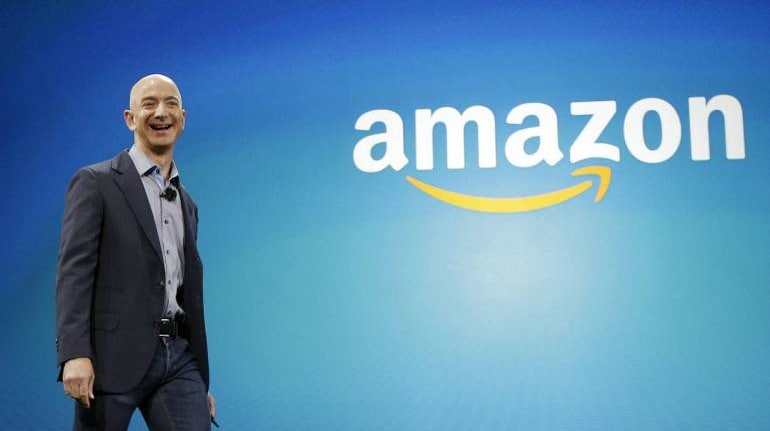 US e-commerce major Amazon Inc has reportedly secured a  clearance to deliver alcohol in West Bengal.
According to a Reuters report, West Bengal State Beverages Corp, the authorised agency to carry out online retail of liquor trade in the state, on June 19, said that Amazon was among the companies found to be eligible for registration with authorities.
Moneycontrol could not independently verify the report.
The report further added that BigBasket, an Indian online supermarket backed by Alibaba, had also won the approval to deliver alcohol in West Bengal.
COVID-19 Vaccine
Frequently Asked Questions
View more
How does a vaccine work?
A vaccine works by mimicking a natural infection. A vaccine not only induces immune response to protect people from any future COVID-19 infection, but also helps quickly build herd immunity to put an end to the pandemic. Herd immunity occurs when a sufficient percentage of a population becomes immune to a disease, making the spread of disease from person to person unlikely. The good news is that SARS-CoV-2 virus has been fairly stable, which increases the viability of a vaccine.
How many types of vaccines are there?
There are broadly four types of vaccine — one, a vaccine based on the whole virus (this could be either inactivated, or an attenuated [weakened] virus vaccine); two, a non-replicating viral vector vaccine that uses a benign virus as vector that carries the antigen of SARS-CoV; three, nucleic-acid vaccines that have genetic material like DNA and RNA of antigens like spike protein given to a person, helping human cells decode genetic material and produce the vaccine; and four, protein subunit vaccine wherein the recombinant proteins of SARS-COV-2 along with an adjuvant (booster) is given as a vaccine.
What does it take to develop a vaccine of this kind?
Vaccine development is a long, complex process. Unlike drugs that are given to people with a diseased, vaccines are given to healthy people and also vulnerable sections such as children, pregnant women and the elderly. So rigorous tests are compulsory. History says that the fastest time it took to develop a vaccine is five years, but it usually takes double or sometimes triple that time.
View more
Show
Upon being asked when BigBasket would start operations, its CEO Hari Menon told PTI, "I cannot confirm now how soon we will start, but yes it will be the first for the company."
Food ordering platforms Zomato and Swiggy have already started delivering alcohol in West Bengal with Kolkata and Siliguri after getting the required approvals, followed by the signing of agreements.
Retailer Spencer's and HipBar have also joined the fray as the government allowed home delivery of alcohol to reduce footfall at stores amid the coronavirus outbreak.
Another eight lesser-known companies, who expressed interest in alcohol delivery, have been asked by BevCo to demonstrate the capabilities of their platforms in executing online orders.
(With inputs from PTI)
First Published on Jun 21, 2020 02:37 pm