SEBI has taken a stand that agreement to acquire will not trigger an obligation to make open offer, if the acquisition of shares or voting rights has not happened pursuant to the agreement.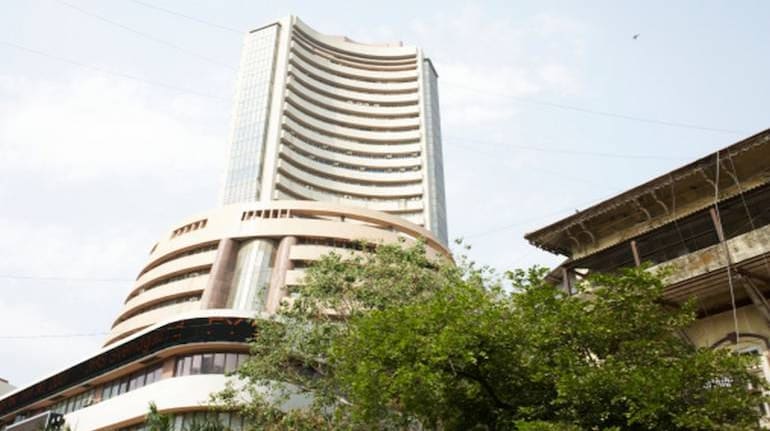 Vaneesa Agrawal 
In a significant decision, SEBI has taken a stand that agreement to acquire will not trigger an obligation to make open offer, if the acquisition of shares or voting rights has not happened pursuant to the agreement. This appears to be against SEBI's own regulations and judicial precedents. In terms of SEBI's Takeover Regulations (Regulation 14 of the erstwhile Takeover Regulations, 1997 and Regulation 13(1) of the present Takeover Regulation, 2011), the obligation to make open offer is triggered the moment the acquirer enters into agreement. Therefore, actual acquisition/ownership of shares pursuant to the agreement has no bearing upon the obligation of entities to make open offer.
Factual Matrix
- In May 1995, Griesheim GMbH (Griesheim), a German Company, signed an agreement with Goyal MG Gases Limited (GMG), under which the latter would be invited to participate in any new gas-based business Griesheim undertook in India.
- Two years later, in June 1997, Griesheim purchased 30 percent of Bombay Oxygen Corporation Limited (BOCL) from the promoters of BOCL. This triggered an obligation upon Griesheim to make an open offer to the shareholders of BOCL.
- Thereafter, Griesheim signed another agreement with GMG in November 1997 to jointly acquire management control of BOCL by acquiring more shares (Griesheim was to acquire 25,001 shares and GMG 50,000 shares).
- Meanwhile, an open offer was made by Griesheim in August 1998 pursuant to acquisition of 30 percent from promoters of BOCL and Griesheim acquired another 20 percent stake in BOCL in open offer. Meanwhile, the promoters of BOCL discovered Griesheim's double-dealing and a fight broke out.
- It is alleged that this open offer was bad in the eyes of law since the Share Purchase Agreement between Griesheim and GMG dated May 12, 1995 was never disclosed both in the public announcement and open offer document by Griesheim. Griesheim and GMG were persons acting in concert as defined under the Takeover Regulations; however, the same was never disclosed by Griesheim. Moreover, GMG was also under an obligation to make Public Announcement to shareholders of BOCL.
- Interestingly, the courts have also highlighted violation of SEBI Regulations. (Hon'ble Bombay High Court in order dated March 26, 2003 stated that the Share Purchase Agreement entered between Griesheim and GMG was in breach of SEBI Regulations since it failed to disclose the name of GMG (Goyal) which was acting in concert with MGG (Griesheim).
- Thereafter, Griesheim formed a joint venture company, Messer Holdings Limited (MHL) with GMG on January 20, 2000, in British Virgin Islands and on February 17, 2000 Griesheim "sold" its entire holding of BOCL shares (50 percent stake) to MHL and received payment for them in August 2000. MHL did not give an open offer to shareholders of BOCL while intending to acquire 50 percent shares of BOCL. Incidentally, MHL is a Bearer Share Company and it cannot possibly be an 'acquirer' since it cannot fulfil the obligations related to disclosure and PACs as mandated by Takeover Regulations and other SEBI Regulations/Requirements.
- Later, Griesheim did an about-turn in 2002 and "sold" its entire holding of 75,001 shares back to promoters of BOCL, sparking a legal battle for ownership of these 75,001 shares between GMG and the promoters of BOCL.
Between September 2000 and December 2000, Jagdish Vora, a minority shareholder of BOCL, filed four complaints with SEBI highlighting Takeover Code violations in relation to the acquisition of shares in BOCL by Griesheim and subsequent attempt to transfer their shareholding to MHL. After firing a few more intervening letters between 2000-2016, Vora sent a legal notice to the regulator in May 2016 and October 2016.
Subsequently, Vora was informed by SEBI that his complaints pertaining to Takeover Code violations had been unilaterally converted into a 'grievance redress' matter under SCORES (SEBI Complaints Redressal System) and sent to BOCL. This was unprecedented, since a violation of Takeover Code cannot be redressed by the Target Company under SCORES and the onus is on SEBI to take action.  Vora approached SAT against this order of SEBI.
Vide order dated January 09, 2017, SAT directed Vora to submit a consolidated complaint to SEBI and the regulator was directed to decide it on merit and pass appropriate orders in accordance with the law. Thereafter, Vora's complaint was disposed of by SEBI through a letter dated June 09, 2017 by stating that there is a pending legal dispute before Courts regarding ownership of 75,001 shares of BOCL.
In a judgment of Bombay High Court in the matter of BP Amoco vs SEBI vide its order dated August 08, 2001, it was held that "From the above it is very clear that even someone who "agrees to acquire shares or voting rights" or "agrees to acquire control over the target company" would come within the definition of 'acquirer'. Therefore, it is explicitly apparent and clear that the word 'acquirer' would not only mean that those who have already acquired shares and also those 'who agree to acquire shares' or 'agree to acquire control over the target company'."
Therefore, the obligation to make a public announcement and open offer is there on the acquirer from the moment the acquirer intends to acquire shares/voting rights in the target company beyond the prescribed threshold limited. Further, it is not necessary that the acquirer should actually acquire shares/voting rights, for acquirer to be liable to make a public announcement and open offer and the mere act of "entering into agreement" is sufficient to trigger the open offer.
If SEBI's stand is accepted, it will necessarily mean that if ownership of shares is not finally determined, then acquirer's obligation to make an open offer pursuant to said agreement will never arise. An open offer is an investor protection measure prescribed by law. By taking this position, SEBI has dealt a severe blow to investor protection in India.
SEBI's view is also at variance with Supreme Court's decision. According to a recent judgement in AR Dahiya vs SEBI [2016] 1 COMP. LJ 200 (SC), the definition of acquisition under regulation 2 (1) (a) clarifies that an acquisition takes place the moment the acquirer decides or agrees to acquire, irrespective of the time when the transfer stands completed in all respects. The definition explicates that the actual transfer need not be contemporaneous with the intended transfer and can be in futuro.
Since the matter is currently pending before the Securities Appellate Tribunal, we will have to wait and watch for the final word from the Hon'ble Tribunal on this important issue.
(The writer is Partner, Suvan Law Advisors)
First Published on Nov 16, 2017 06:34 pm