The initiative by the finance ministry and Sebi in increasing lot size is flawed on many grounds and exposes their failure in educating the masses whom they seek to protect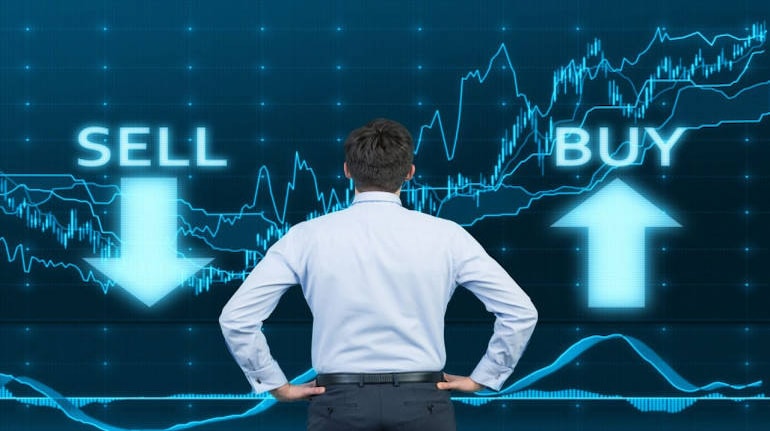 Market regulator Securities and Exchange Board of India (SEBI) has been trying to curb non-institutional activity — particularly retail — in the derivative segment by raising entry barriers. It had earlier increased the minimum lot size from Rs 2 lakh per contract to the current Rs 5 lakh per contract. But that did not seem to be good enough to cool individual traders' enthusiasm.
This time around, SEBI plans to increase it further to Rs 10 lakh per contract.
The value of a 'lot' in derivative contract is arrived by multiplying the number of shares with the share price of the company or the index for a futures contract.
As this report points out, Sebi has been thinking about increasing the lot size from the present level of Rs 5 lakh to Rs 10 lakh way back in June 2017. Moneycontrol has reported that SEBI might introduce new measures for trading in the equity derivatives market at the next board meeting, scheduled for the first week of February.
Ironically, even before the regulator could increase the lot size to Rs 10 lakh there are over 25 stocks in the F&O series with minimum lot size above Rs 10 lakh. In fact, the highest value is Rs 14 lakh for a lot of Tata Global. This was possible thanks to an increase in their stock price.
Had the exchanges and SEBI been active they would have reduced the lot size (number of shares per future contract lot) to keep the value at or close to Rs 5 lakh. Given the volume in shares above Rs 10 lakh in value and build up in open interest, SEBI's initiative of increasing lot size is unlikely to yield desired results.
Nonetheless, the initiative by the finance ministry and SEBI in increasing lot size is flawed on many grounds and exposes their failure in educating the masses whom they seek to protect.
Here are 5 reasons why the rationale for increasing lot size in equity markets is flawed.
Trade moves to bucket shops: The biggest disadvantage of increasing lot size is that traders move away from the legitimate trading platform to the illegitimate one. The ease of operation in a bucket shop where there is no margin requirement or taxation issues plus the facility of 'breaking' a futures contract into smaller 'lots' offered by some operators will take away the volume to these markets. Government's and Sebi's effort to control them has met with limited success. Increasing the lot size is an open invitation to the bucket shop known as dabba trading in India.
A case for social discrimination: As mentioned earlier when the lot size of the derivative segment was increased from Rs 2 lakh to Rs 5 lakh, traders shifted to higher lot size with ease. In fact, volumes and open interest have gone up in line with the market. Sebi increased the lot size to Rs 5 lakh in July 2015, since then markets have risen by nearly 30 percent. Has not the market regulator deprived the retail investor, whose interest it seeks to protect, for making money by trading in derivatives. Restricting trading in futures to only those with a high net worth is a clear case of social discrimination.
Traders are not fools: The assumption by market regulator in controlling retail participation is that a retail trader does not understand the product and hence it needs to be made 'elitist' by restricting it to only institutions and high net worth individuals. There could be a few stray instances where a person is not aware of the futures and options product, but with over three-fourths of the exchange volume taking place in derivatives segment for years at a stretch is a clear sign that the participants know what they are trading. Since derivative contracts are settled every month an 'unaware' trader would know the damage to his account within a month and would not trade in it for the next month. If he continues to trade despite losing money month on month, then probably such traders approach the market with a gambling instinct.
Speculators do not serve any purpose: Sebi seems to suggest that it does not like speculators as they do not add value to the market. The data in support of this argument is that India has the second largest volume in the futures market in the world. It implies that traders should restrict themselves to the cash market. But a look at the cash market shows that the segment witnesses close to 20-30 percent delivery volume. In other words, 70-80 percent of volume in cash segment is done by speculators who do not take delivery of the shares in which they trade. What measures will Sebi take to restrict these volumes? Globally speculators form a significant part of the derivative markets. Most derivative market, be it equity, commodity or currency see only marginal deliveries during settlement, which means the major players are either arbitragers, hedgers or speculators.
Playing into brokers hand: Assuming that there are traders who prefer to trade in smaller lots would shift their position from a futures contract to a margin trading account that is offered by many brokers. Brokerage in the delivery of shares is around five time as high as those in derivative segment. Add to that the liberal interest of 14-18 percent that broker charges and you know the odds are already against the retail trader.
Increasing the lot size also deprives retail trader from hedging his portfolio.
A trend that is witnessed in developed market where jobs are reducing and younger population taking to trading will soon be witnessed in Indian markets too. Rather than educating market participants and ensuring liquidity in order to reduce transaction cost Sebi under the guise of investor protection is causing more harm.
First Published on Jan 19, 2018 03:51 pm