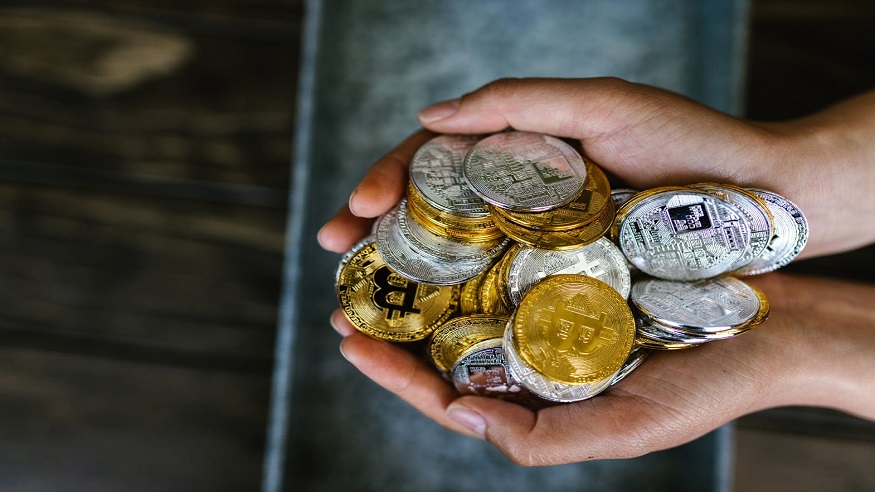 People have started to speculate the end of crypto bull run due to recent dips. But the truth is, it isn't over yet. Read on to know why.
The crypto market has been on a bull run for a considerable portion of 2021 (no, we're not ignoring the May crash). Although it has certainly seen some dips, one can be fairly assured that this bull isn't going to hit a fence soon. After all, this bull run has exceeded all its expectations and grabbed many eyeballs when Bitcoin passed the $50,000 mark for the first time.
One might wonder why the current run is different from the previous one. For starters, it is easier for the investors, both retail and institutional, to gain through this run due to the presence of many online trading platforms like WazirX . Further, this run doesn't seem to end soon and is raging on bigger expectations.
Here are the top five reasons why it's not just over for the bull run in the crypto market.
1.Pent-up demand :With employment dropping because of the pandemic, people certainly looked at other sources of income, and crypto came as a blessing in disguise in 2020. But that doesn't mean this enthusiasm will soon fade away. Given the recent reopening of towns and cities after a major lockdown, businesses have started to open up. Consumer confidence is slated to improve, and so will the demand to buy more goods. This is where crypto comes in, riding on the wave of improved consumer and business confidence and a pent-up demand due to COVID-induced lockdowns. According to latest reports, in India, crypto adoption is largely driven by tier 2 and tier 3 cities , with Bhopal showing the greatest rate of growth among small cities at 100%.
2.Mass adoption :Recently El Salvador became the first country in the world to adopt bitcoin as an official legal tender, where its president decided to give away up to $30 of free bitcoin to the citizens. Similarly, Panama is reportedly planning to follow its steps, and so are many other countries that are looking to create their digital currencies. According to Chainalysis' 2021 Global Crypto Adoption Index, India ranks second in cryptocurrency adoption rate. In fact, in many countries, cryptocurrencies are now being looked at as a safe asset to beat inflation and market volatility. Companies like Square and MicroStrategy are increasing their investments in the crypto sector which many other companies are looking to accept crypto as an acceptable means of payment soon. Corporate confidence is adding more value to cryptocurrencies, contributing to the Bull Run. 3.Bans and crackdowns :A blessing in disguise?: Negative comments from some expert economists like US treasury secretary Janet Yellen, Tesla announcement to stop the acceptance of Bitcoin as a legal tender for its purchases, or China's recent crackdown on Bitcoin mining proved to be a punch to the crypto market. But in the long run, all this might seem like a blessing in disguise. While there are some negative commentators about crypto, many long-term investors and countries (El Salvador) are aggressively propagating for its greater acceptance. With more and more institutions and companies looking to adopt and accept crypto as a legal tender, one company's backing-off might fasten the process of acceptance by other brands. Since China originally controlled 46% of global Bitcoin production before its mining ban, it also gave opportunities to other nations to set up their production units contributing to greater, faster, and better production of bitcoins and other altcoins. 4.The 'golden' cross :A golden cross refers to a situation when an asset's short-term moving average price crosses long-term moving average. For Bitcoin, this happened in September, along with another different kind of golden cross. That of its ⦁ hash ribbon - which also had a cross between its 30-day moving average and 60-day moving average. Historically, this has indicated a significant gain in trading volumes. Bitcoin's Hash ribbon is a measurement of the computing power being used in the Bitcoin network at a given period. As seen in the past, whenever this rate goes up, so do the crypto prices over the period. Thus, it is an indicator of the continued bull run.
5.Scarcity driven by Bitcoin halving :Given the limited availability of bitcoins in the market caused by the halving every 4 years (a slash in rewards derived by mining a valid block of Bitcoin by the miners), there's considerable pressure from the demand side for this asset. As basic economics principles state, higher demand, and lower supply lead to higher prices for assets.
This bull run marks the beginning of greater things to come for the crypto market. With greater adoption by institutions, countries, and individuals alike, crypto would be a part of the mainstream. More and more platforms and portals are facilitating investors into this market through various means and tools. One of them is India's most trusted cryptocurrency exchange WazirX . With rapid transaction processing and KYC, strong security, availability across platforms, elegant and simple design, WazirX is for everyone!
This article is authored by Pratik Ahuja, Senior Manager, Marketing at WazirX
Advertisement