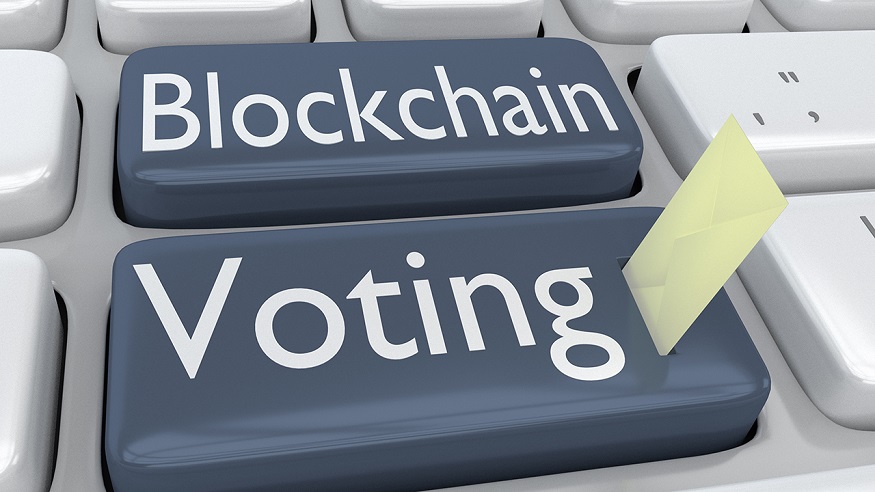 India holds the world's biggest polling exercise using ballots and electronic voting machines (EVMs).
India had 912 million eligible voters, 1 million polling booths operated by electoral officials of all States /Union Territories, and over 1 million polling booth officers in the 2019 general elections.
The Delhi-headquartered Election Commission of India has a force of nearly 300 employees that ensure free and fair elections irrespective of race, gender, colour, religion, caste, and region. In addition to that, States /Union Territories have over 11 million officials on duty, including school teachers, college professors, and paramilitary officers during the general elections.
Despite having an independent regulatory body for polling in India, we have mostly witnessed arguments and cases on the transparency of the voting process. Opposition leaders met EC in 2019, and demanded 100% VVPAT checks in case of mismatch, Indian Express reported. In another case, EC told Madras High Court that EVMs cannot be fudged with Wi-Fi, electronic devices.
But despite all of these, the Election Commission has been able to successfully conduct and implement one of the largest voting exercises every time.
A glance at Indian election process Any Indian citizen above 18 years of age can vote in elections, as per the electoral roll issued by the EC. These electoral rolls are digitised and listed on the EC website. Elections across parliamentary constituencies and assembly constituencies take place every five years. The Election Commission of India announces the schedule of nomination and polling along with 14 days of the campaign period, which concludes 48 hours prior to the polls in the respective constituencies.
Polling officials have been assigned to their respective constituencies, with security personnel support. EVMs get deployed across all polling stations, which are developed by Electronics Corporation of India Limited (ECIL) and Bharat Electronics Corporation of India Limited (BEL).
On the voting date, eligible citizens get a chance to cast their vote by pressing EVM's button representing the party/candidate's ballot symbol.
The election commission uses its double-check electoral process using Voter Verifiable Paper Audit Trail (VVPAT) with the EVMs in the general elections, despite the double effort, the accuracy and authenticity of Indian election results being questioned.
But there are ways to make this better and scale it.
Blockchain to bring transparency to elections
Free and transparent elections are the foundation of any democratic nation, and building a robust voting process is inevitable. Therefore, polling, counting, and result announcements using a decentralised platform could be a solution to the long-debated election distrust issues across democracies like the US and India.
Then how do we remove the issues? What is the need for conducting elections on the blockchain? How will it make it better?
1.Tamper Proof - Blockchain will ensure no one can intervene with the electoral roll in the first place. EVMs will be replaced by blockchain-powered voting devices, where voters can come and enter their biometric details, and a hash key will be generated for them to login and vote. 2.Non-Fudging of Data - Altering data over the blockchain is nearly impossible. If anyone tries to manipulate the data, the person will be caught using ledger technology-led tracing.
3.Transparent Data - Data will be secure and visible to the stakeholders; it can be accessed at any time.
4.Proof of Stake vs Proof of Work? Which one would work for Elections? - Proof of work might get influenced by nominated candidates as big money and arm power also come into the picture during elections in India. Proof of Stake and outsourced protocol could do wonders in the supervision of EC.
5. Private and Public Blockchain? Which one would work for Elections? A private blockchain could help the election commission to maintain polling data secrecy as Indian elections happen in multiple phases.
Blockchain could bolster free and fair elections globally by developing more trust in democratic ways of governance. Distributed ledger technology (DLT) or public ledger platform could help the state-level election commission by providing error-free results calculation for each participant with ballot reconciliation figures. However, voting must take place in a single phase. Consequently, the election officers could cross-check official results with the polling booth data within minutes.
Any fair revision of polling results would be visible on the public ledger, and blockchain-led trials could track who made those changes and at what time these changes happened. The whole process would be independently authenticated by election officials using DLT applications.
A transparent verification of the polling process would support the legitimacy of election results by integrating independent monitoring. The political candidates would not be able to alter any data on DLT, and if they do, independent scrutiny by auditors will ensure that people participating in the voting process get fair results.
Blockchain-authenticated independent elections scrutiny
The advanced election technology facilitates new possibilities for independent auditors to inspect election results in real-time. Unbiased election monitoring officials with technical knowledge would be able to analyse polling booth-wise inputs transmission. They can identify any alteration to voter file data and are also capable of verifying and authenticating individual votes.
Election monitoring groups themselves should receive support from the election authorities and technical experts to help them learn how to utilise the democratised technology to offer a free and fair elections process. EC could revise its model code of conduct and integrate blockchain technology by collaborating with private players.
This article is authored by Anuj Chaudhary, Blockchain & Crypto Analyst at WazirX
https://eci.gov.in/about/about-eci/the-functions-electoral-system-of-india-r2/ https://www.indialegallive.com/top-news-of-the-day/news/eci-evm-tampering-dmk-plea-madras-hc/ https://indianexpress.com/elections/opposition-parties-election-commission-evm-vvpat-lok-sabha-election-results-5740676/
Advertisement