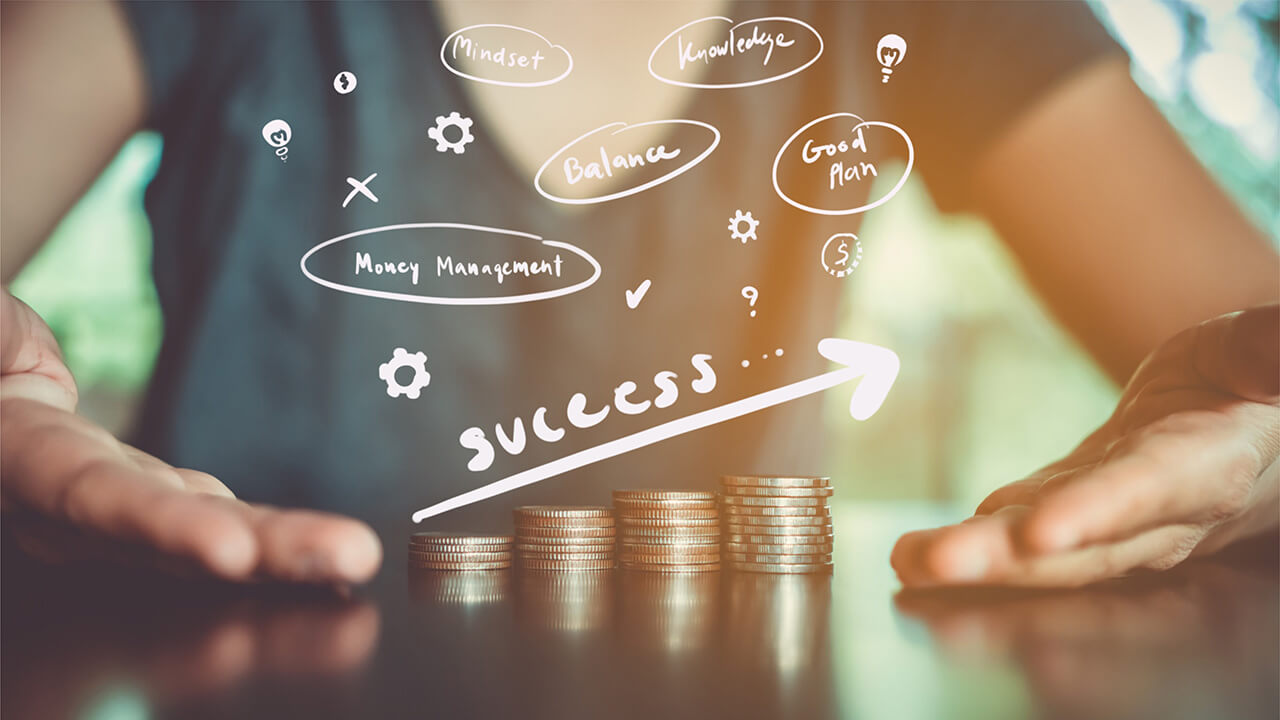 One of the most common goals for people is to lead a life of financial freedom where they have sufficient funds to afford the lifestyle of their dreams and enough investments that allow them to live a stress-free retirement life.
To achieve financial freedom, many people build investment strategies, add different asset classes and draft a portfolio that is aligned with their goals and helps in attaining them.
In this view, cryptocurrencies are emerging as one of the preferred assets, and exchanges such as WazirX have made it easy for individuals to trade in digital assets.
"The cryptocurrency industry is accelerating. Many individuals, especially the younger generation are showing an increased interest in investing in cryptos and gaining exposure to the market due to the value these assets carry. The potential to generate long-term wealth coupled with ease of transactions on platforms like ours is also the reason why investors are appearing confident about cryptos," said Nischal Shetty, CEO, WazirX.
Financial freedom with crypto assets
The digital assets provide investors with the flexibility to invest in a suite of options, free them from dependence on any existing infrastructure or technology.
With the rise of technology and resultant access, investors see cryptocurrencies and their associated markets as one of the critical instruments of achieving asset diversification and long-term investment strategy for generating returns.
Cryptocurrency, at its very core, places the power back in the hands of investors. The absence of a centralized agency in crypto markets enables investors to trade and invest directly using blockchain technology. In addition to scale, cryptocurrencies like Bitcoin and Ethereum don't have a single point of failure, making them more efficient, resilient, and democratic.
Moreover, cryptos allow investors to decide on wealth-building options and interact with fellow investors in a virtual environment secured through blockchain. More importantly, cryptos allow investors to conduct all transactions in private pseudo-anonymously. This environment provides investors true financial freedom and flexibility to deal with assets the way they want.
Although the crypto market is volatile, that said, cryptos give an average investor a peek into the high potential returns, if they follow proper investment practices.
Crypto experts unanimously agree that individuals willing to invest in the long-term stand to gain. Cryptocurrency gains by the power of its community - the more the number of investors and merchants, the bigger the network grows. This situation strengthens the network and subsequently results in digital currency appreciation, a scenario in which all investors stand to gain!
We saw how cryptos are fundamentally different from the traditional money market. Let us now analyse various options of how you, as an investor, can gain from investing in cryptomarkets: 1.Using the QuickBuy feature on WazirX you can buy crypto in under 5 minutes. You can build a corpus by investing regularly in cryptocurrencies such as Bitcoin, WRX, Ethereum, and many more to achieve your financial goals. You can begin your crypto journey here with just Rs 100 as well. It is regarded as the most trusted cryptocurrency exchange with instant deposits and withdrawals. 2.You can either lend your cryptos or stake them to earn returns. Staking allows holders to profit in return for their contribution in securing the network. The more tokens you buy and hold, the higher the reward. To reap maximum rewards, the investor needs to stake coins as long as possible. 3.Crypto mining requires investors to use computers and perform complex cryptographic calculations to verify transactions and generate new cryptocurrency units. As evident, mining requires buying hardware and appropriate skill sets. Some cryptos like Ethereum allow mining using consumer-grade hardware, while Bitcoin mining requires a series of computers. 4.Initial Coin Offerings (ICOs) also promises a great way to enter the crypto market. Enterprising companies open their offerings to a larger public and allow investors to invest right from the inception. Although this route requires investors to conduct due diligence and have a certain amount of risk appetite, it has emerged as a preferred route for investors who are on the lookout for better returns. 5.Price prediction is also a tool used by investors. They get rewarded with cryptos based on their prediction accuracy, redeemable at applicable avenues. This approach is advantageous for investors who don't want to invest upfront.
Disruption for financial freedomCryptos are here to stay and are integrated into our lives in ways unimaginable. Starting from the advantage of not having to pay exchange fees when traveling across countries to making a highly secured transaction, cryptos give you the power to earn income through intelligent investments. Cryptos fundamentally disrupt the notion of investments, and it is in investor's stead to exploit the advantages posed by them diligently.
Advertisement