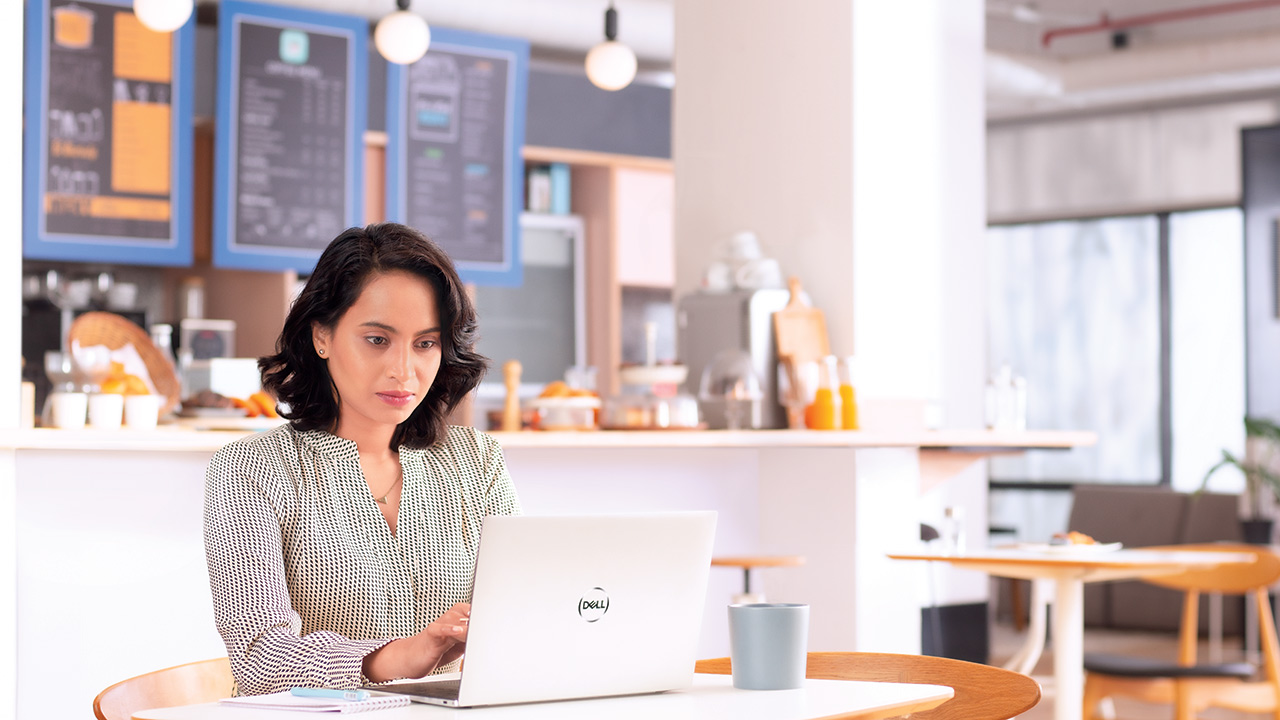 Clearly, the pandemic taught us a lot in this regard. We're now finding that not only do more employees prefer a flexible hybrid work model (91%, according to
Leadership IQ's The state of working from home study
), it also benefits the workplace. Based on a
study commissioned by VMware and Dell
, surveyed organizations reported a 67% increase in productivity and 75% rise in remote employee empowerment.
We can enhance a Work From Anywhere infrastructure with a little more thought and planning.
The Best PCs
To start with, enable your employees to work from anywhere with modern, intelligent and secure PCs, and best-in-class displays and peripherals. Work with an IT partner that understands your business, and can help you come up with the right mix of devices to optimize spending while anticipating your employees' needs.
Leverage AI To Your Advantage
AI in your PCs? Yes. It doesn't cost the earth, and it bumps up productivity for everyone. Imagine a PC that learns from you - the apps you use most work faster, conference calls are clearer, and issues are identified before they manifest. Think about what that means for your remote employees when they're chasing a hard deadline.
Dell's Optimiser Intelligence platform
, for instance, learns from and responds to each user on the machine:
It identifies and prioritises the most-used apps

It constantly looks for the strongest internet connection, and automatically switches to it.

Intelligent audio recognises the user's voice and amplifies it during conference calls, while damping other ambient sounds.

It monitors your battery performance, and even helps you charge your machine faster, when it knows you'll be working for a while yet.

It even has proximity sensors that know when you're nearby - so it wakes your system and logs you in. It also locks your PC when you walk away, for better security.
It's a brave new world, and you're in it.

Simplify Your IT Management

Today, it is even more important that you automate and simplify how you deploy, secure, manage and support your devices. Your partner should be able to ship devices to wherever your employees are, and of course, provide onsite support. Should there be a need for initial setup of these devices, this must be covered too. Basically, you shouldn't need an IT guy for every employee's setup!

It is also important to have a support solution that uses predictive telemetry - identify problems before they happen, thereby reducing downtime. For instance, advance identification of a hard drive problem means you have control over the situation - you can coordinate a fix or a replacement before something goes wrong. Also, that's less time spent on support calls.

Dell's ProSupport for PCs

does this exceptionally well. In fact, the

ProSupport Client Suite

boasts of up to 13 fewer steps to resolve a failed hard drive, and 11x faster proactive support for Dell hardware.

Security Is King

Managing data security and cyber threats is critical when your employees Work From Anywhere. With breaches now happening both above and below the OS, you need intelligent solutions that prevent, detect and respond to threats wherever they occur. All your end point devices need to be secure.

Dell's Trusted Devices solution

has protections built in above the operating system to prevent, detect & remediate attacks; encrypt sensitive information and protect data; and allow access to your devices from anywhere using solutions like VMWare Workspace One. Below the operating system Dell builds in secure end user credentials using

Dell SafeID;

it gains visibility to BIOS tampering through

Dell SafeBIOS;

and ensures on screen digital privacy through

Dell SafeScreen.

Another area of concern for small businesses is keeping pace with more frequent and ever-evolving security threats. A security solution that involves 24x7 monitoring of threats and swift remediation strategies is crucial. So choose a partner that has a robust security solution that doesn't need input from you to know when things are wrong.

Dell Technologies - Your One-stop shop

Your business means the world to you, and to your employees. Small enterprises don't stay small forever. You must partner with those who will scale with you, irrespective of how big you get, and how far you go.

Whether you're just starting out, growing into your next phase, or about to burst onto the international scene, Dell has the tried and tested solution you need for your business. Dell understands the power of startups, having been one. It also understands the pain of being a startup, which is why Dell Technologies is hosting an exclusive

limited time offers

to help equip small businesses with the solutions they need, through offers that focus on them.

Is it not odd that there was a time, before the pandemic, when we thought that work was a 'place', more than an activity. We assumed that if someone was working from home, what they were really doing was anyone's guess. We believed many of our colleagues and arguably by extension, ourselves, could not be most productive unless being monitored.