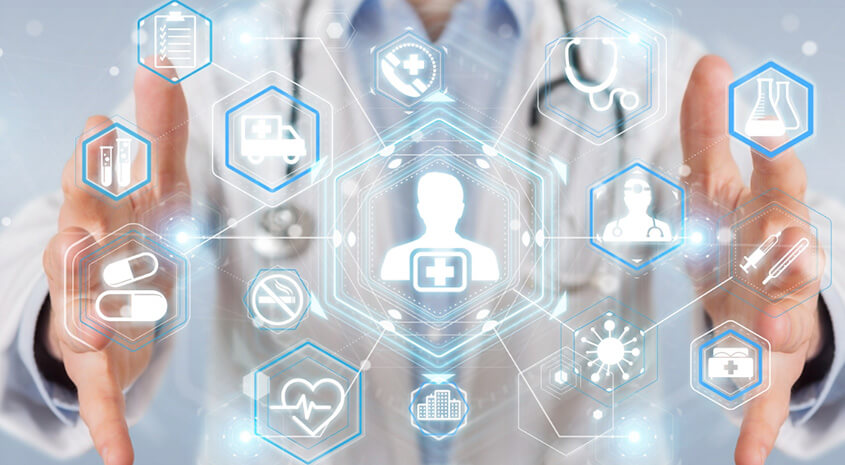 A robust health system is crucial to accelerate a nation's development and ensure better quality of life for its citizens.

Despite significant gains on the health front over the last few years, India ranks 112 among 191 countries(1) as per World Health Organization (WHO). The widening urban and rural divide, low insurance penetration and high out-of-pocket expenses, shortage of medical personnel, and the mounting rate of lifestyle diseases are some of the challenges facing India's health sector.

Responding to the critical need to usher inclusive healthcare and introduce system-level transformation of health system, the Government of India launched an ambitious National Health Protection Mission "Ayushman Bharat Yojana" with the aim of providing 100 million vulnerable families health care insurance coverage up to Rs 5 lakh for secondary and tertiary care hospitalization. Catalysing this transformation, technological advancements such as IoT and AI enabled comprehensive Advanced Analytics Solutions are revolutionizing digital patient care and critical hospital applications. Another effort towards this direction is the National Digital Health Mission that would enable to keep a track of citizens health records through a health id.

Creating new value through Collaborative Co-creation, Hitachi is contributing to the digital transformation of this crucial sector. By harnessing technology to develop a cost-effective and sustainable hospital management solution, Hitachi is connecting patients located at far distances with quality medical services through its telemedicine, online portal and remote patient monitoring service, thereby ushering Social Innovation in India and improving the Quality of Life of millions of people.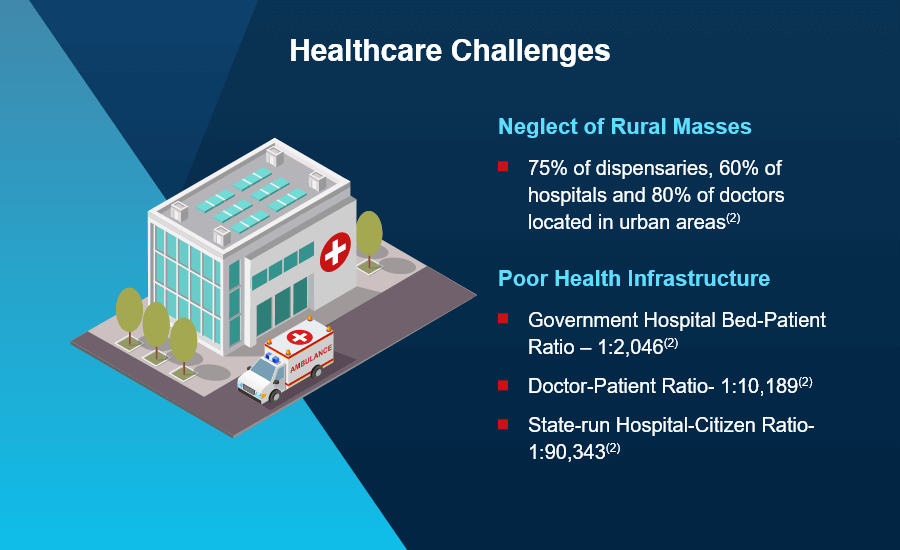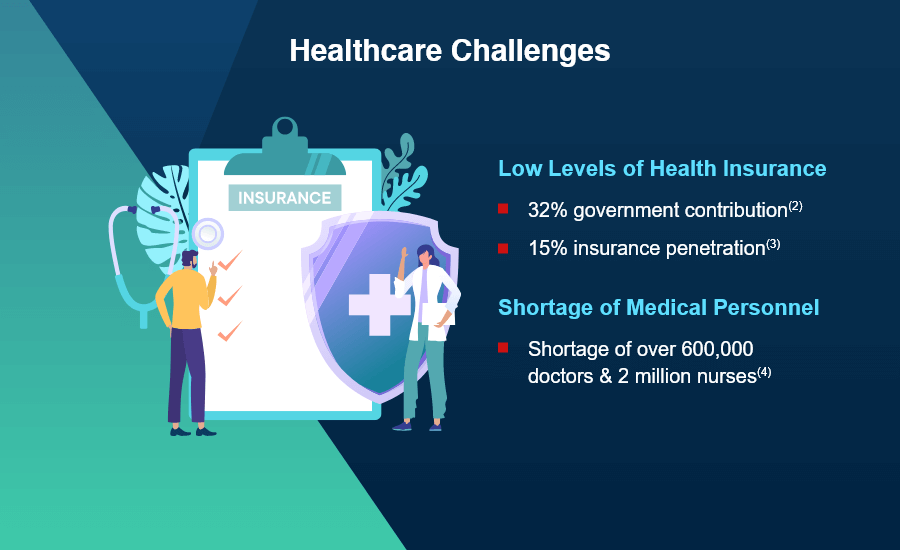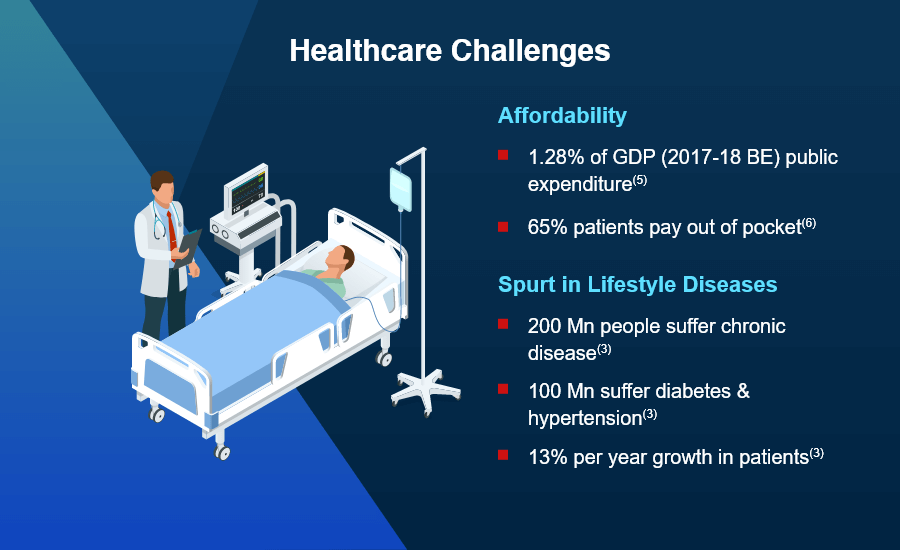 Powering Role of Technology

Technological disruptions are reshaping the health sector universally. Application of Internet of Things (IoT)-enabled medical devices with real-time data transmission capabilities have given rise to Internet of Medical Things (IoMT), thus paving the way for remote patient monitoring and prevention. Spurred by growth in connected medical devices and IoT systems and software, global IoT spending for healthcare is estimated to reach $534.3 billion in 20257.

Wearable devices such as smart watches have already become a trend world over, providing the ability to monitor the fitness levels. Machine learning algorithms, capable of scanning, detecting and diagnosing health problems much faster and more accurately than humans, have ushered AI doctors enhancing the efficiency of physicians like never before. 3D printing is another transformative development that is enabling customised prosthetics and modelling of patient's organs, thus helping physicians deliver personalised solutions to patients.

Meanwhile, the rising Digital India initiatives and increasing internet penetration in rural areas have boosted the telemedicine sector with quality medical expertise now reaching the hinterlands directly over mobile phones. The growth in telemedicine and tele-consulting programs and innovative solutions such as Hitachi MGRM Net's Telemedicine solutions are empowering patients by allowing them to consult specialist doctors independent of time, distance, weather and location.

Besides accessibility, technology is also driving efficiency across all processes. Electronic Medical Records (EMR), for instance, are enabling physicians to easily access patient information, such as diagnoses, allergies, lab results, and medications for improving the quality of patient care.

Hitachi is supporting and playing a prominent role. Its citizen-centric Personal Health Record (PHR) portal empowers patients as well as medical professionals access a patient's medical records at one place and from anywhere anytime.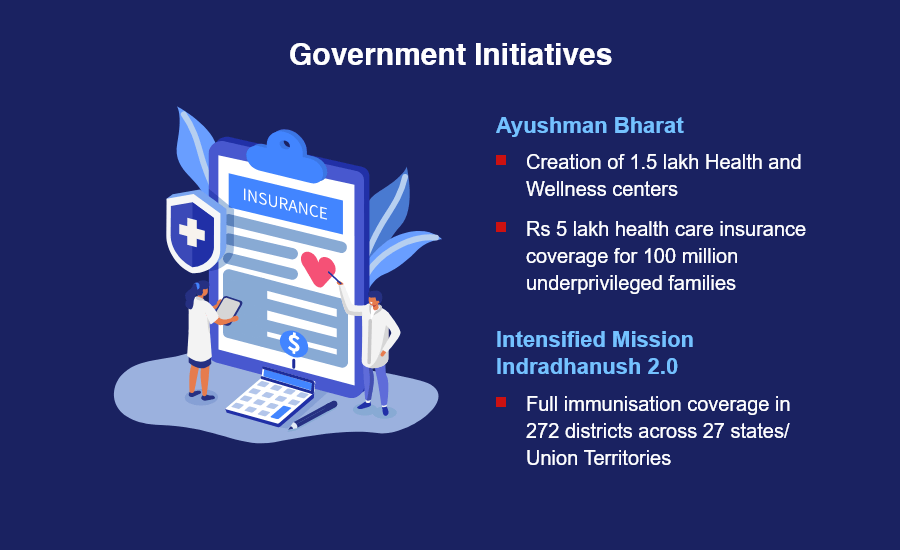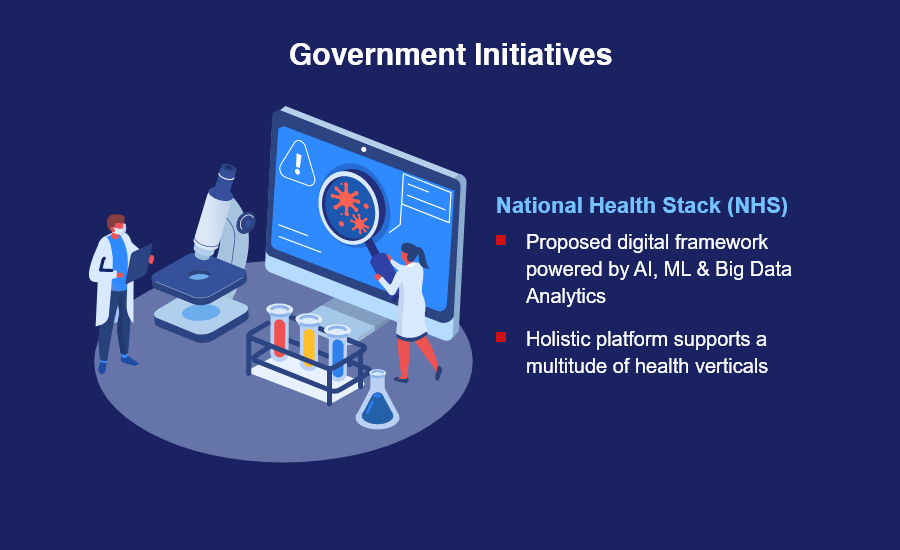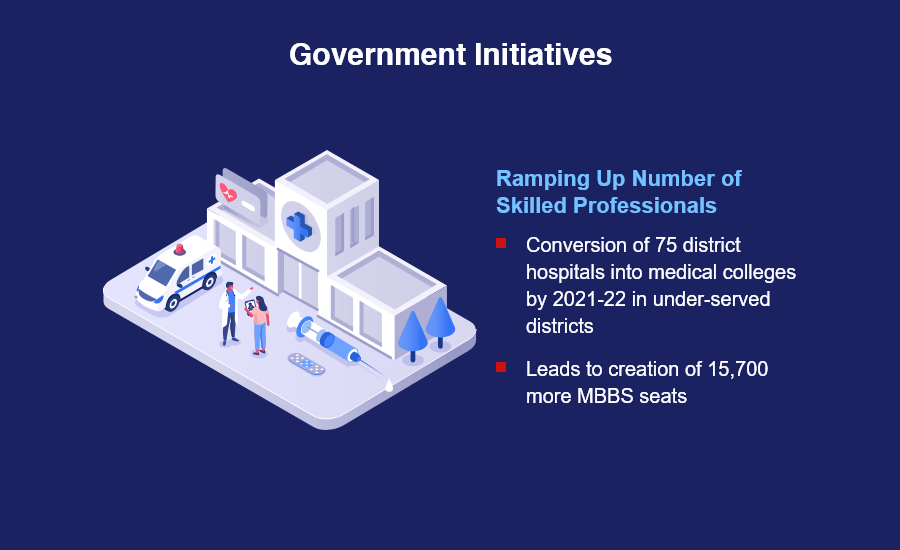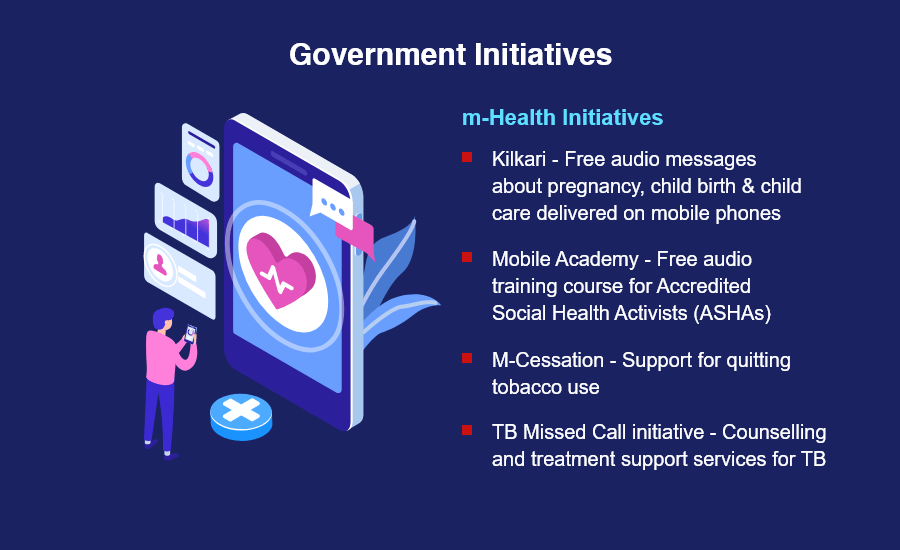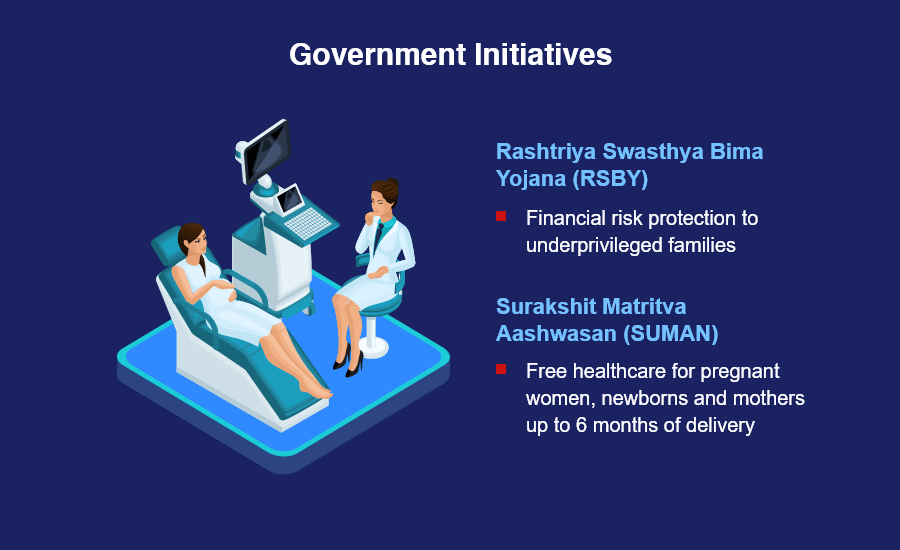 Supporting India's mission to provide cost-effective healthcare without financial adversity for all, Hitachi through Hitachi MGRM Net is contributing to the success of government's progressive healthcare schemes like Ayushman Bharat and mission Indradhanush through M-Star enabled digital healthcare solutions platform like e-HR. Thereby contributing to build an inclusive healthcare system at the very grass-root level.

Hitachi's e-Governance Platform for Health

The growing demand for better healthcare services and constraints of skilled resources and healthcare infrastructure necessitates an effective tool at city/state level for government to manage its services effectively at various health institutions.

Leveraging its expertise in Operational Technology (OT) and Information Technology (IT), Hitachi MGRM Net has rolled out its state-of-the-art M-StarTM Health e-Governance Platform. The platform is an end-to-end comprehensive Healthcare Management System that covers all aspects of a healthcare institution, ranging from hospital management information system, citizen/patient health record, unique health ID, health scheme, policy, claims, tele-health, administration, and clinical operations to clinical decision support system. It offers single source of truth architecture and near real-time information for decision making and monitoring.

Using the power of Information and Communication Technology (ICT), the e-Governance platform enables seamless collaboration between all hospital departments and automates and re-engineers the existing manual processes thereby bringing operational excellence and enhanced patient care. Improved clinicians' efficiency through updated patient information, reduced patient wait-time & increased doctor-patient face time, and remote data access are some of the benefits of this solution.

Products and solutions in the ecosystem include Citizen Health Portal (web app and mobile app), Tele-Medicine, Chronic Condition Prevention System and Digital Command and Control Center making it a complete suite across all the entities of a healthcare ecosystem.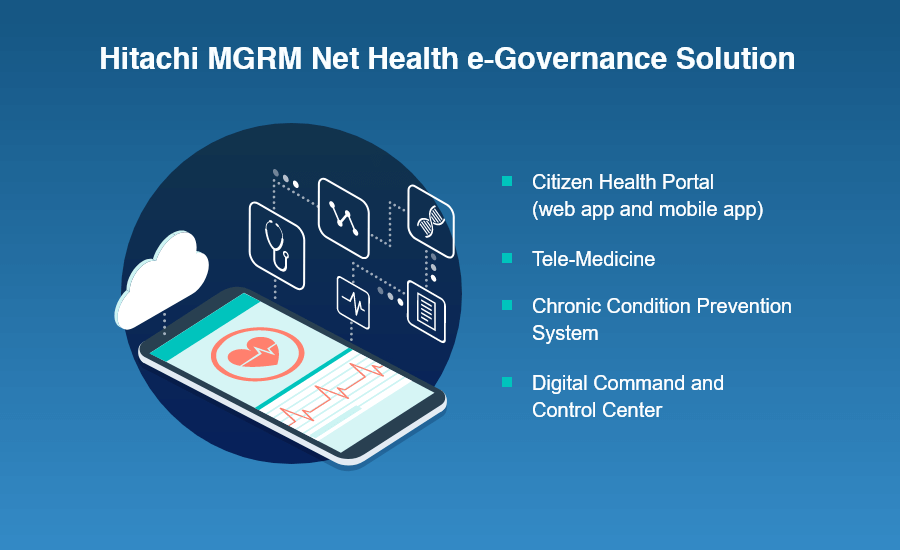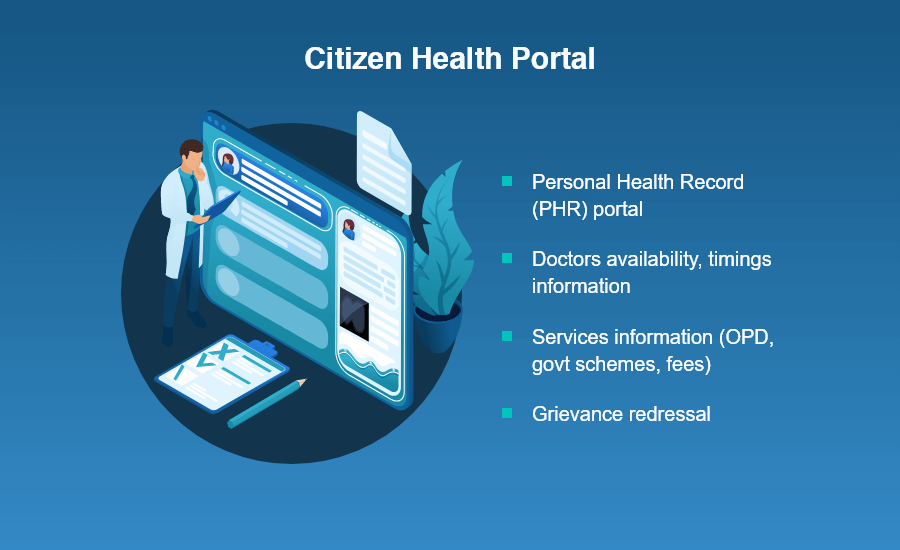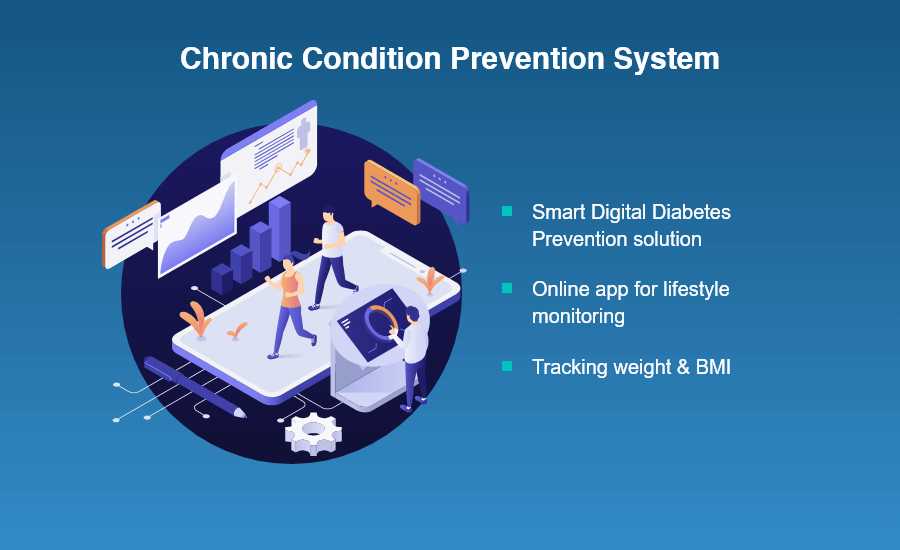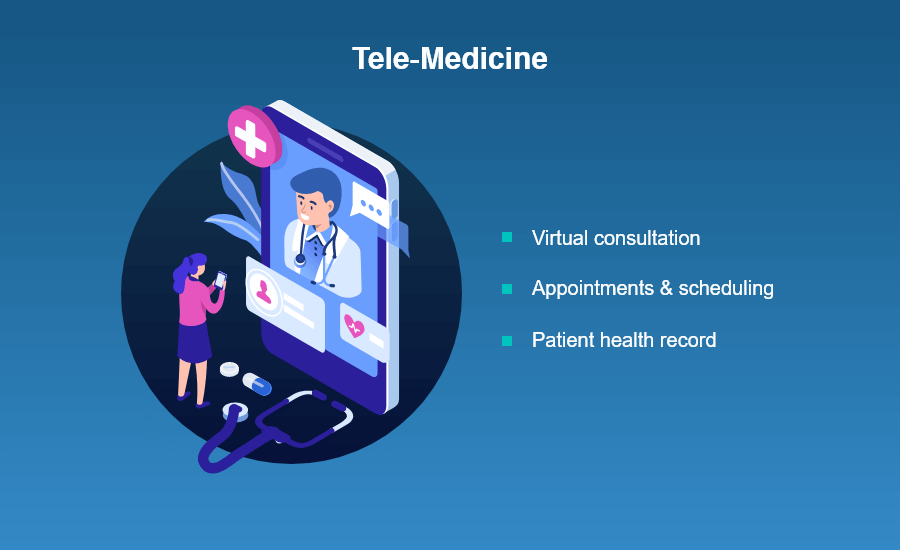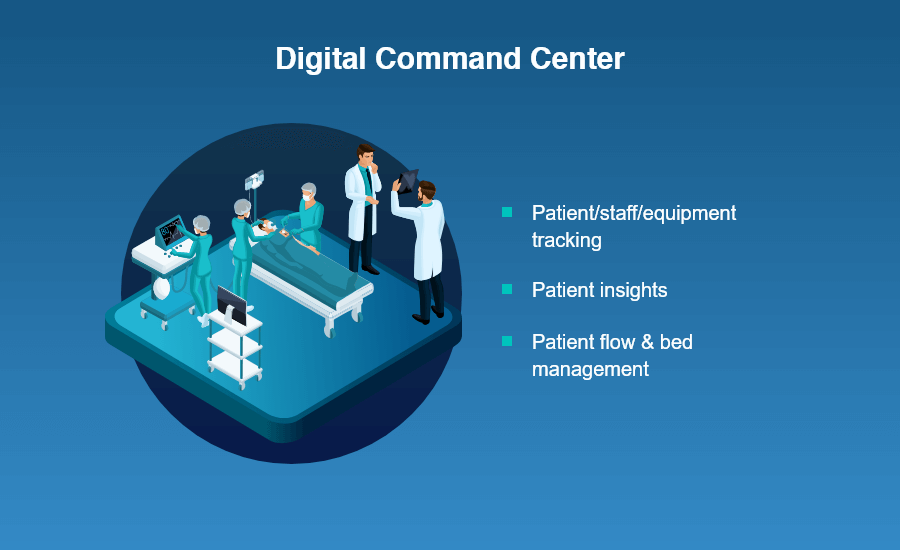 Towards Good Health & Well-Being

With the world evolving and challenging health issues like the global pandemic COVID-19 appearing on the scene, digital technology is going to play a pivotal role in helping nations such as India meet the goal of Universal Health Coverage or Inclusive Healthcare.

Driven by its mission of Powering Good, Hitachi Social Innovation Business is co-creating solutions to digitally transform citizen's healthcare ecosystem and thus accomplish greater transparency, achieve Sustainable Development Goal No. 3 of Good Health & Well-Being, and elevate the patient experience significantly. Thus, empowering citizens to enjoy their basic right to good health and a better Quality of Life.

Source :

https://www.economicsdiscussion.net/articles/7-major-problems-of-health-services-in-india/2305l

https://www.forbes.com/sites/krnkashyap/2017/09/25/how-startups-are-trying-to-overcome-indias-healthcare-challenges/#60a231715480

https://knowledge.wharton.upenn.edu/article/technology-changing-health-care-india/#:~:text=Technology%20infusion%20%E2%80%94%20along%20with%20expanded,held%20this%20month%20in%20Mumbai.

https://ehealth.eletsonline.com/2020/01/indias-tryst-with-inclusive-healthcare-model/

https://cbhidghs.gov.in/showfile.php?lid=1147

https://cddep.org/wp-content/uploads/2019/04/April-11-2019-Access-Barriers-to-Antibiotics.pdf

https://www.booking-wp-plugin.com/global-healthcare-trends-2019-2025/#:~:text=The%20impact%20of%20urbanisation%20and,population%20will%20live%20in%20cities.