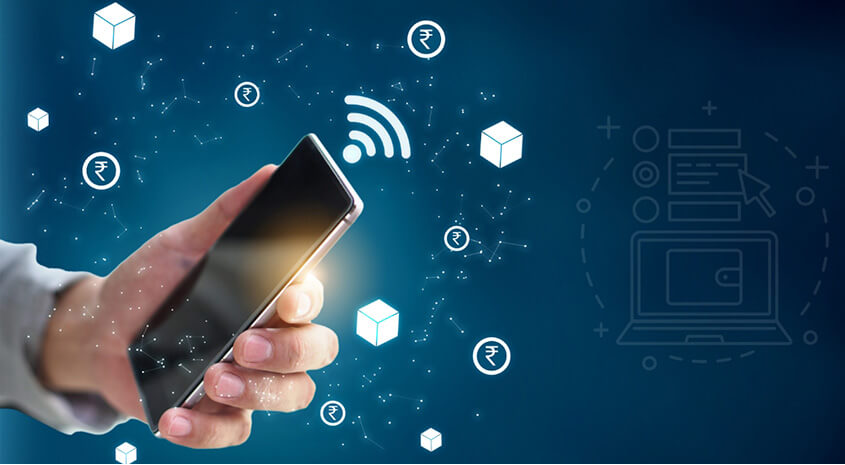 "Cash is king, but digital is divine." This is how the Reserve Bank of India (RBI) describes India's financial model in its latest assessment, thus acknowledging the growing power of both cash and digital payments in the nation.

However, developments over the last few years have sparked a "less-cash" revolution all over India. Demonetization, innovation of Unified Payments Interface (UPI), emergence of e-wallet players, and innovative digital payment solutions have ushered in the digitisation of financial transactions. The metamorphosis is all set to immensely benefit the economy and empower citizens with simple, secure payment options. At the same time, cash is going to stay at the forefront, especially in semi-urban and rural sectors, and become more accessible than ever before.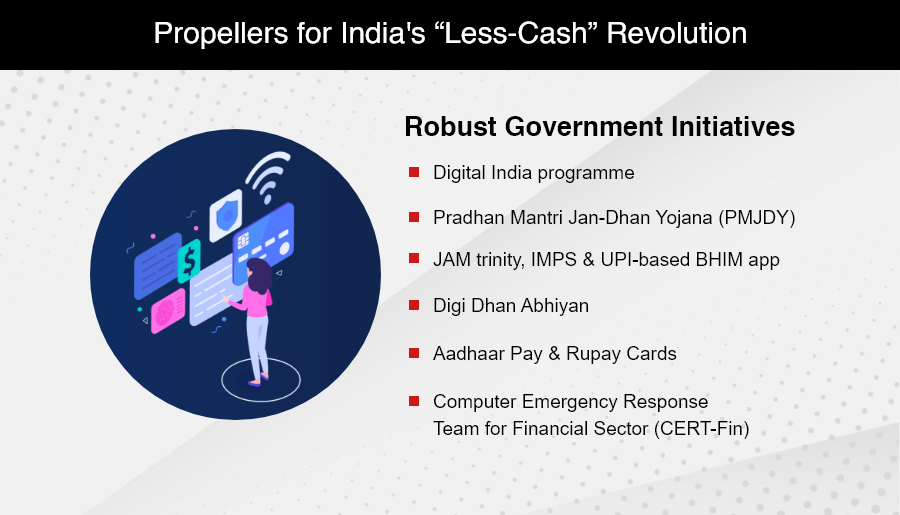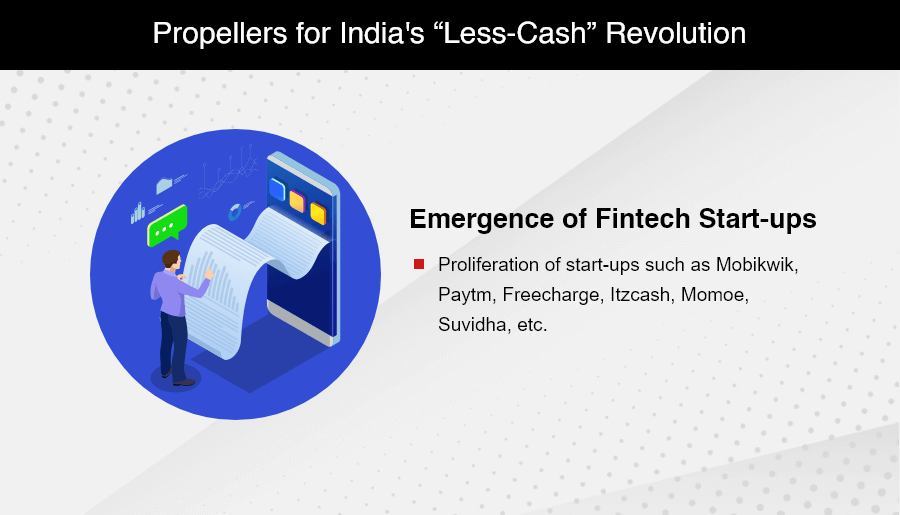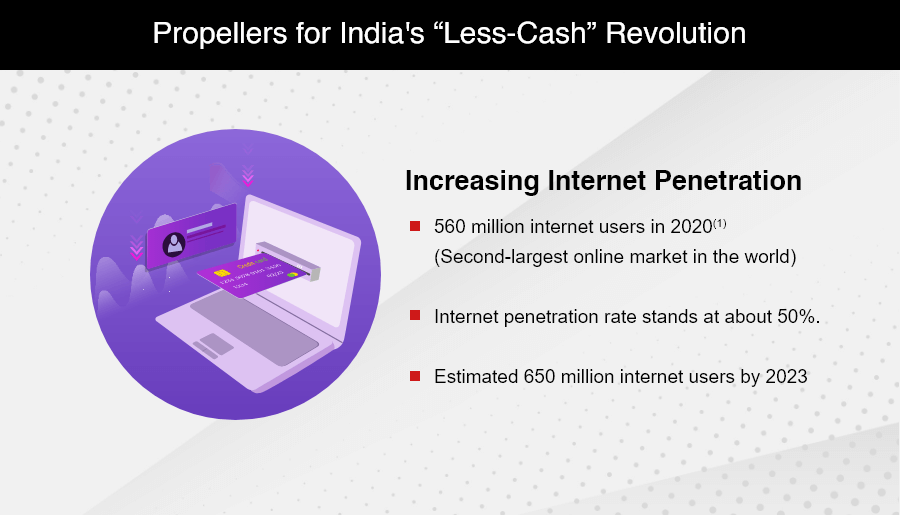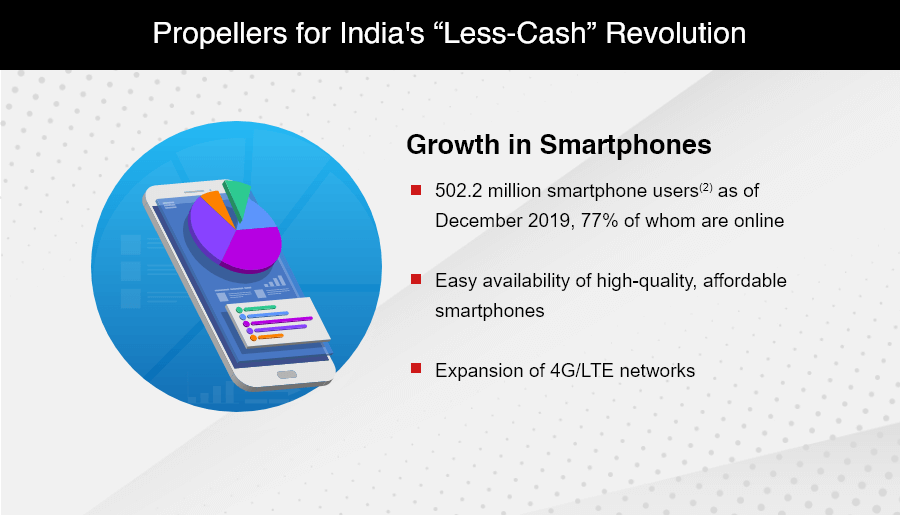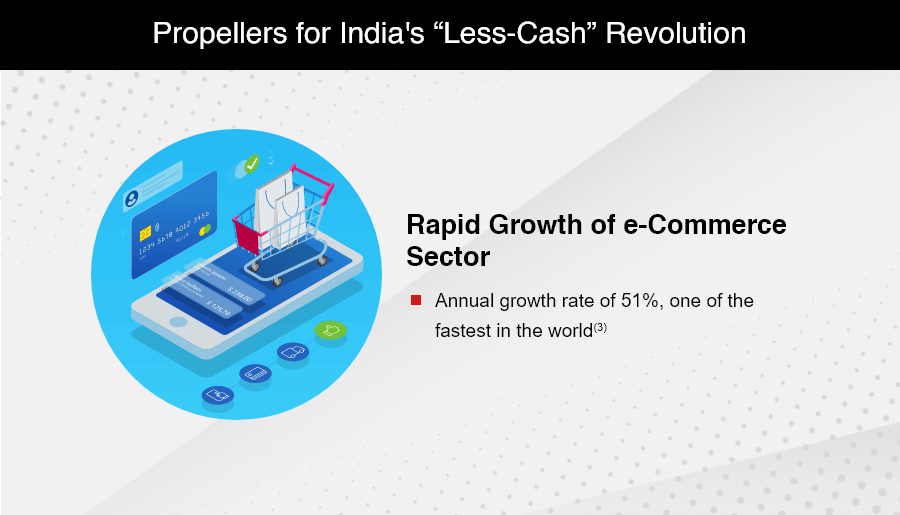 Interestingly, India continues to have a high currency in circulation (CIC) relative to gross domestic product (GDP) showing a strong preference for cash(4).

On the path to building a robust payment infrastructure, the Government is looking to financially include all members of society and strengthen both cash and digital payment options. However, certain roadblocks such as limited physical infrastructure, low penetration of ATMs, limited digital adoption, poor connectivity, cybersecurity threats, and low literacy rate are hindering the fortification of India's payment infrastructure.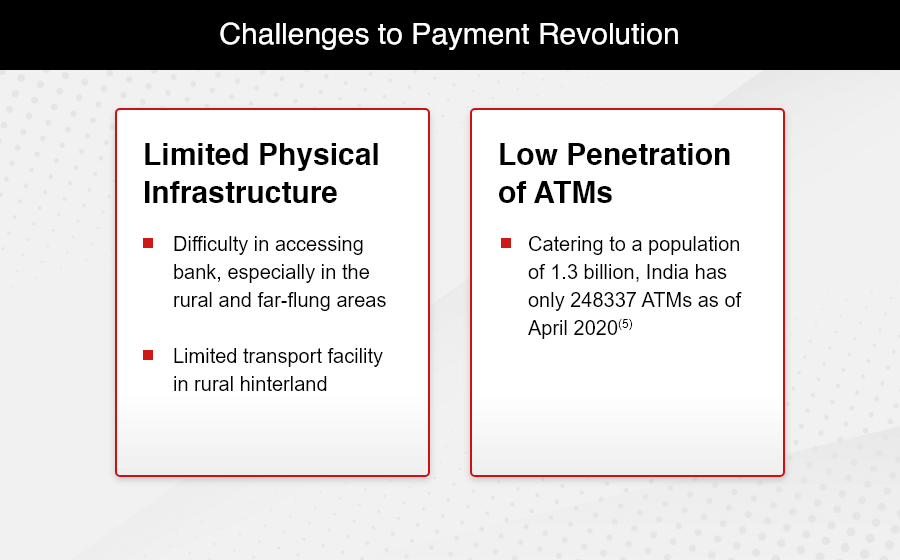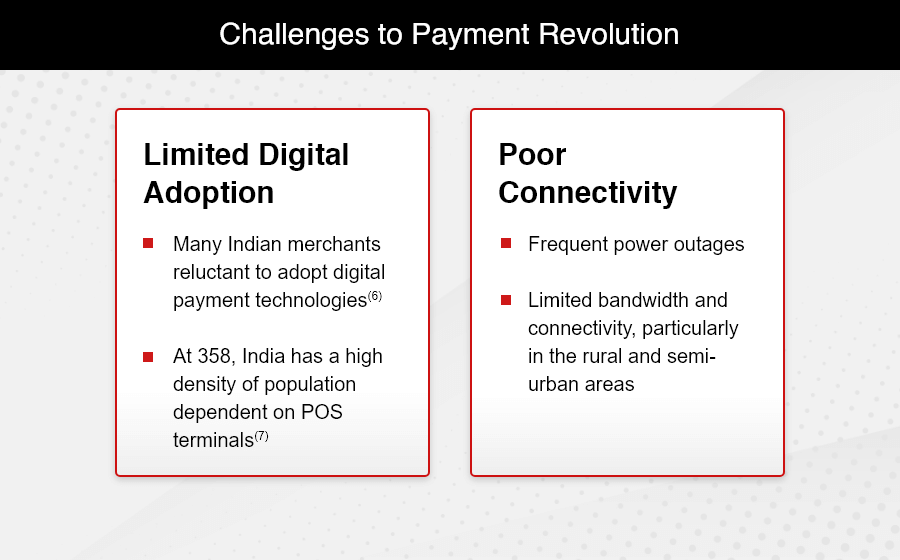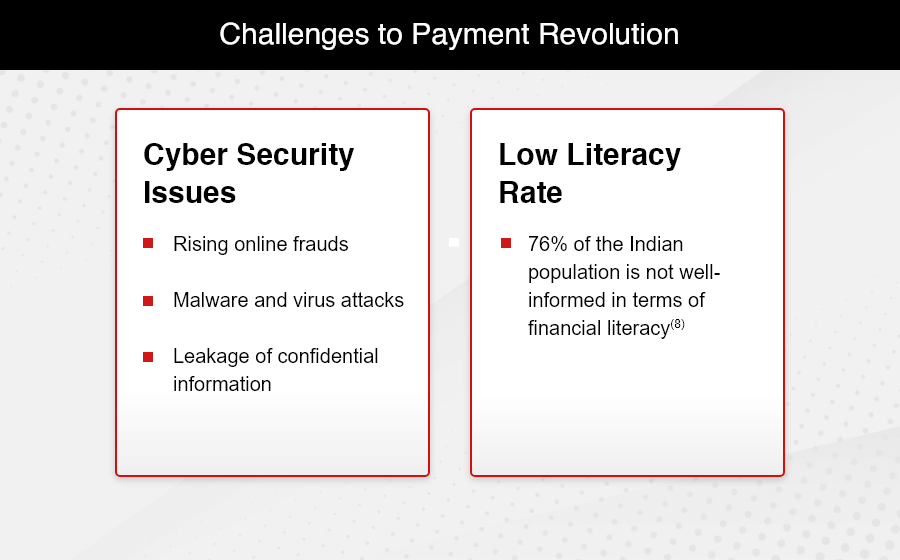 As the unbanked become part of the banked, financial literacy grows, and banking services including ATM reach the rural and semi-urban areas, India will see an interesting convergence of cash and digital transactions. People across the socio-economic spectrum will enjoy an omni-channel experience and have multiple options to choose from, greatly enhancing their quality of life.

Technology that is Powering Good

A majority of India's population depends on ATMs for cash withdrawal and other transactions. However, low ATM penetration hinders ease of access-to-cash for semi-urban and rural dwellers.

Leveraging its Social Innovation Business for Powering Good, Hitachi's Money Spot ATM service is providing instant banking to the rural population and removing the difficulty of traveling long distances for cash withdrawals. Hitachi is a leading provider of ATM services in India and deploys 55,000 ATMs, including 18,000 Cash Recycling Machines (as of June 2020).

Hitachi's innovative technologies such as Cash Recycling Machines (CRMs) are facilitating social progress by giving rural and semi-urban population the power to deposit cash at its select ATMs. With a focus on Tier 3 to Tier 6 towns, Hitachi is bringing financial inclusion at the grassroots level while firmly believing that the financial sector can drive social change and socially empower people to lead a better life.

As part of its Social Innovation initiative, Hitachi Payment Services launched its ATM on wheels service "Hitachi Money Spot Mobile ATM service" in villages of Ahmedabad during the global pandemic induced lockdown thereby empowering people living in remote areas to withdraw cash and meet their daily needs right at their doorstep.

Hitachi is also among the leading players who provide POS (Point of Sale) solutions and as of June 2020, has over 1.3 million POS devices (including mobile POS & QR) under management across the country. Hitachi is at the forefront of developing contactless payments using Near Field Communication (NFC) technology that offers a safe, secure, and seamless experience for customers.

Co-creating a Future Ready Digital Payment Platform

Backed by proficiency in OT x IT, artificial intelligence and advanced data analytics, Hitachi's spirit of collaboration is catalyzing the evolution of India's payment infrastructure. Hitachi Payment Services and State Bank of India (SBI) entered into a Joint Venture (JV) to build a state-of-the-art card acceptance and future-ready digital payment platform for India.

The JV combines the unparalleled distribution network, customer trust of SBI with cutting-edge technology and services of the Hitachi Group in areas such as digital payments technology, big data, analytics, and artificial intelligence.

The JV will provide a comprehensive suite of payment options to customers and merchants focusing on areas such as the roll-out of a nationwide card acceptance infrastructure, quick response (QR) code acceptance, UPI, mass transit sector, and e-commerce businesses.

By establishing the Joint Venture, Hitachi aims to improve people's quality of life by providing digital solutions in India and other countries in the region. Likewise, Hitachi's robust toll and transit digital payment solutions and open loop card-based ticketing system for metros are enabling seamless, secure payment for the Indian commuter.

Redefining the Payment Sector

Active measures by RBI for taking banking services to the country's remote locations(9), disruptive technologies, and innovative cash and digital payment solutions are redefining the Indian payment sector. Cash or Digital, Indian citizens across the rural-urban spectrum will be the ultimate winner as transactions become easier, quicker, and safer.

Hitachi is leveraging its Social Innovation Business philosophy, technological expertise, and customer-centric approach by Powering Good and providing a robust payment infrastructure – cash as well as digital. By bringing banking solutions to people in every corner of India, be it urban, semi-urban or rural areas, Hitachi aims to support the evolution of society, bridging the social divide and achieving sustainable economic growth in the 21st century.

Source :

https://www.statista.com/topics/2157/internet-usage-in-india/

https://gadgets.ndtv.com/mobiles/news/over-500-million-indians-now-use-smartphones-77-percent-of-who-are-online-techarc-2172219

https://inc42.com/buzz/indian-ecommerce-industry-fastest-growing-in-the-world-report/

https://www.business-standard.com/article/economy-policy/cash-is-still-king-in-india-but-digital-payments-rising-sharply-rbi-120022500056_1.html

https://www.npci.org.in/product-statistics/nfs-product-statistics-0

https://www.livemint.com/industry/banking/indian-merchants-do-not-want-to-go-digital-1556187518672.html

https://www.financialexpress.com/industry/banking-finance/stuck-in-long-queue-to-pay-after-billing-people-per-pos-highest-in-india-even-as-digital-payments-rise/1878310/

https://www.outlookindia.com/outlookmoney/technology/financial-literacy-in-rural-areas-apprehensions-attached-with-e-wallets-and-net-banking-2909

https://economictimes.indiatimes.com/industry/banking/finance/banking/govt-asks-banks-to-open-15000-branches-in-fy21/articleshow/73286116.cms?from=mdr