For many people, financial planning consists of only two aspects: managing their ongoing income and debts and saving and investing for the future. This is especially true in the 20s and 30s when one thinks that earning a good salary is enough to secure a promising future.
If you are single, this may even work for you, as you don't have any dependents looking up to you for their future. But things quickly change once you get married, have children and your parents grow older and retire. Suddenly, you have a lot of people looking up to you for their well-being and security.
Having a term plan provides your family with a significant sum to pay down your debts without incurring any financial hardship.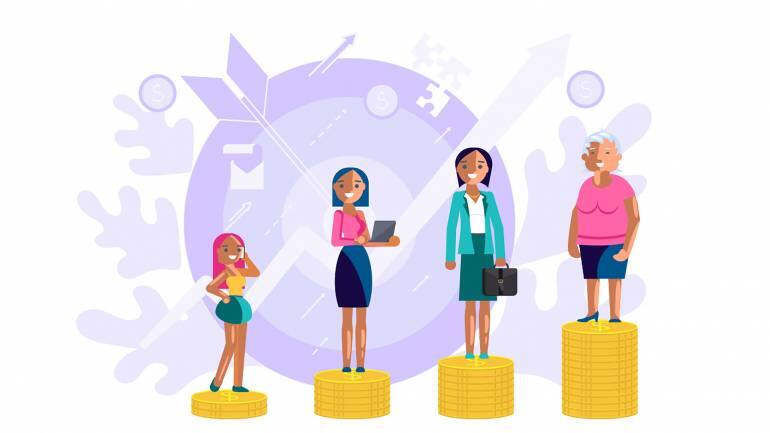 As you age, insecurities and worries start creeping into your life. Personal priorities often take a backseat in the thirties, and you start thinking about your family's future. But what if the unforeseen happens? Misfortune can befall anyone, and in the current situation, life is nothing but fickle. In such a scenario, it is your responsibility to safeguard your family's future so that they can continue living a comfortable life even in your absence.
Insure Your Worries
A life insurance plan is the bedrock of all your wealth. Your life insurance can pay your bills, fulfil debts, and protect those family members who rely on your income through a tax-free death benefit. So, while you plan your finances to achieve significant milestones like marriage, parenting, owning a home, retirement, etc., you must also insure your dreams through life insurance so that they stay on track even if something happens to you. Life insurance or a term plan is an essential part of growing up. From lifestyle diseases to accidents, an insurance cover will help you and your family tide over trying situations without denting your savings.
Here are three reasons why buying a term plan while you are young is a good idea:
It's Significantly Cheaper
The younger you are, the better is your health, which means you pose a lesser risk to the insurer, resulting in a lower premium. With age, you are at a greater risk for various lifestyle diseases. If you wait for too long, insurers may even reject your application owing to pre-existing conditions or increase your premium through a process called loading. An affordable plan like HDFC Life Click 2 Protect Life gives you the benefit of increasing the cash value and monthly income for day-to-day expenses.
Your Family Needs Protection
In your 20s, you may have an education or vehicle loan on your name, which your family would have to pay for in case of your death. Having a term plan provides your family with a significant sum to pay down your debts without incurring any financial hardship. HDFC Life's Click 2 Protect Life plan not only provides comprehensive financial protection, but also balances the benefits automatically as circumstances change. You can even secure your family's day-to-day needs when you are not around by opting for a monthly income under this plan.
Tax Savings
Money saved is money earned. Term plans help you save money through tax benefits on your premium payment, up to a limit of Rs. 1.5 lakh as per section 80(C) of the Income Tax Act (1961). This means your premium, up to a maximum limit of Rs. 1.5 lakh, can be deducted from your taxable income to save you a considerable sum of money each year. You may invest this money elsewhere and enjoy the fruits of compounding over time.
Ensure Financial Health With HDFC Life
Irrespective of your age, a term plan is a vital part of any wealth creation strategy. But you no longer need to jump through multiple hoops to get a term insurance cover for yourself. With HDFC Life Click 2 Protect Life you can choose from multiple plan options at affordable rates.
Visit HDFC Life for more details and ensure financial stability for your family, even in your absence.
This is a partnered post.