If the COVID-19 pandemic has taught us anything, it's the importance of being financially cushioned for unforeseen circumstances. The RBI's 2020 Annual Report not only corroborates this sentiment, it also indicates a hike in household savings: 7.6% of the gross national disposable income.
Planning for tomorrow's well-being is a healthy mindset. These long-term savings give nothing less than absolute contentment, especially when you're self-reliant in emergencies and can fulfil your family's desires. The first step towards achieving these protection goals requires you to capitalise your wealth by making smart investments.
The Invest Plus Policy offers life cover and manages your investment needs wisely.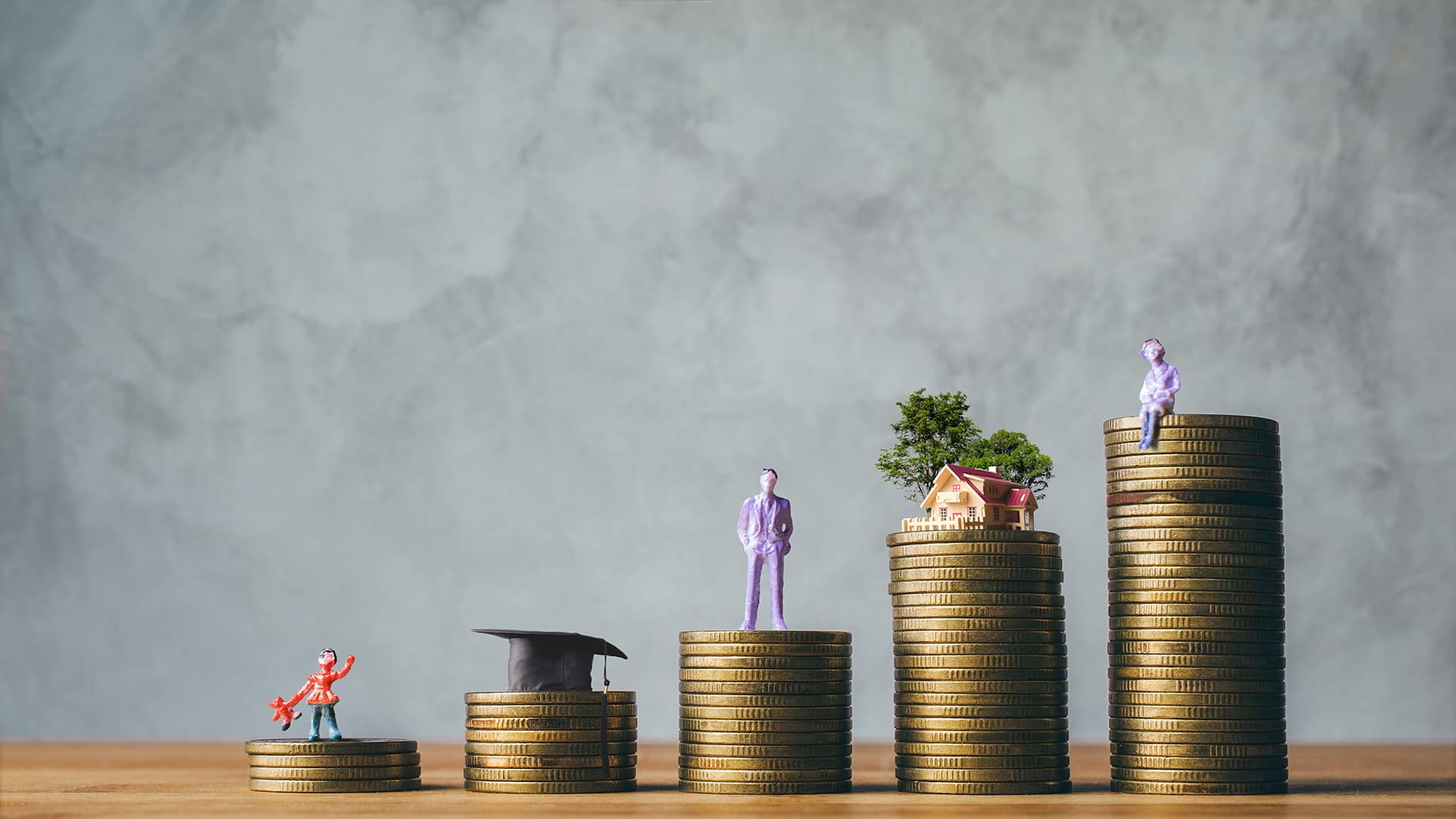 Leverage Market Movements to Build Your Wealth
With thousands of investment plans floating in the market, the spectrum of confusion acts strongly to sway in the non-profitable zone. However, with HDFC Life's Click 2 Wealth Plan, you no longer need to worry about that. The plan offers three options to help you build your financial cushion and safeguard interests.
1. A Classic Wealth Creation Option
The Invest Plus Policy offers life cover and manages your investment needs wisely. It yields the accumulated fund value on maturity along with the return of mortality charges.
2. Protecting Your Legacy
The Premium Waiver Option goes a mile forward to protect your family in your absence. On account of the Proposer's (your) unexpected death, the policy covers the remaining premium for the life assured (your family member). The assured benefits from the lump sum fund value on policy maturity.
3. Live Life to Its Fullest
Retirement, in its truest sense, is not just the act to build a corpus for your golden years, but to leave behind your legacy for your loved ones. The Golden Years Benefit Option offers a whole life's cover (up to 99 years) and repays the fund value with mortality charges as a lumpsum benefit.
Dictate Your Terms. Earn Promising Returns.
While you only have one take to pick your policy plan, HDFC Life offers you the flexibility and independence to dictate investing terms. For instance, these plans offer 10 fund options; giving you the opportunity to invest your money with a Systematic Transfer Plan Strategy and benefit from rupee cost averaging. These plans also present tax benefits, the value of which depends on the prevailing tax laws applicable.
Special additions under regular and limited pay policies include the addition of 1% annualised premiums to the fund value for the first five years of premium allocation.
Not just this, but these policies offer you an out to meet emergencies with their lump sum partial withdrawals after completing the 5th policy anniversary and/or opting for systematic withdrawals. This offer comes at handy to meet a sudden need for liquid cash, like depositing a down payment for your dream home or buying a new car.
You Are the Ringmaster of Your Life
Unit-linked, non-participating policies like HDFC Life Click 2 Wealth act as the bridge to connect you to your goals. Their success depends on how well you utilise their offerings to suit your benefits.
These policies require an investment. However, the brighter returns and the ability to accommodate your wants offset this temporary outflow, making it the perfect fit for your life!
This is a partnered post.