Retirement is a double-edged sword. In the true sense of the word, retirement should mean that you don't have to work to support yourself anymore. You have worked for almost 40-50 years of your life, and now is the time to set your own pace.
Not only do you want to have the freedom of doing what you want from the day you retire, but you would also like to be able to afford the best healthcare. As you are now attaining "senior citizen" status, some health issues are likely to creep in.
HDFC Life's Pension Guaranteed Plan will ensure you have financial security during your retirement to receive the best healthcare available.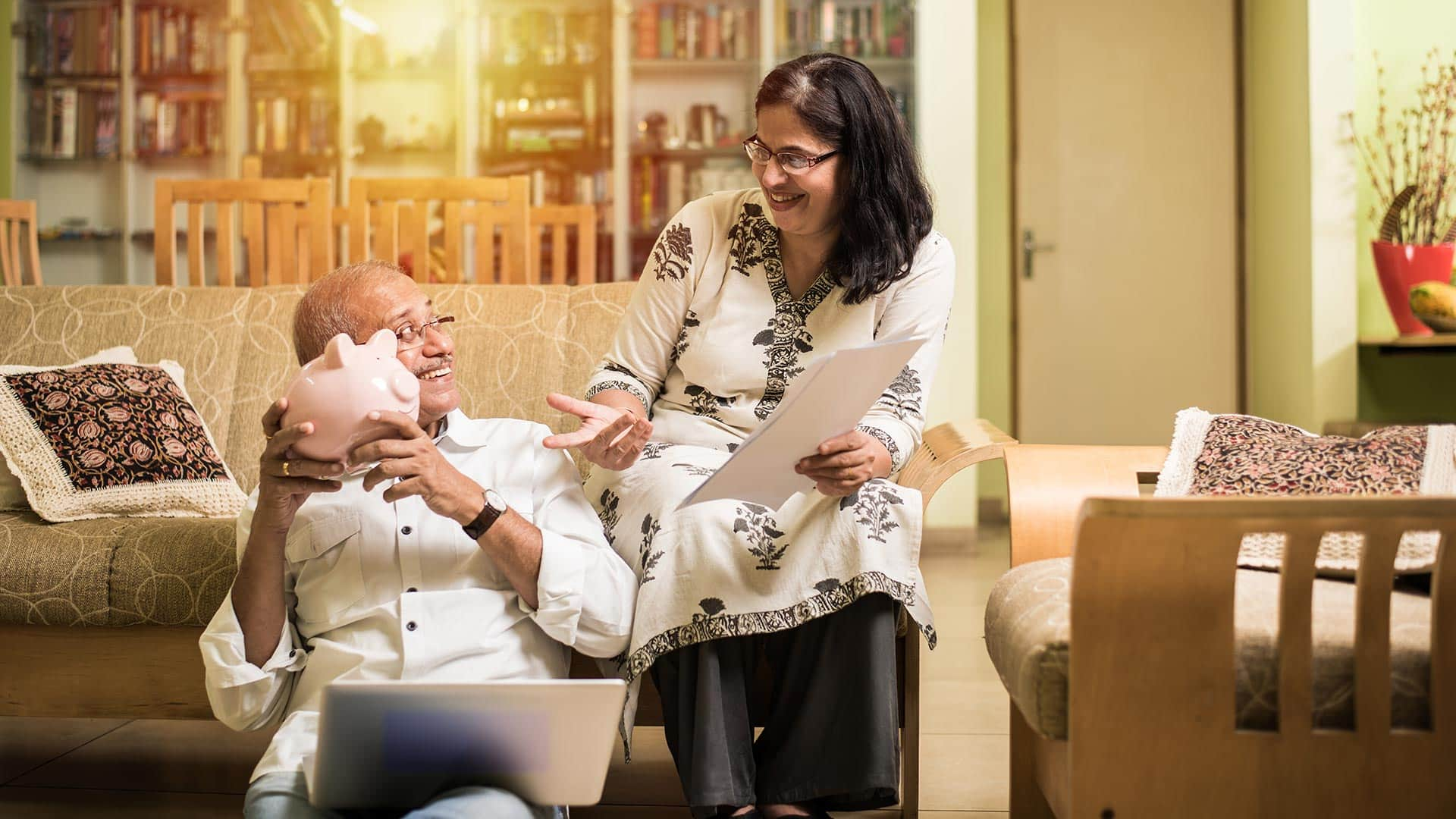 By this age, it's best to have created a nest egg that you can depend on to cover your healthcare needs. But the sad truth is that a majority of retired people end up not having enough money to afford the best healthcare consults.
Funding Your Healthcare During Retirement
When you reach the age of retirement, it's likely that you will face some health issues. And with the burden of healthcare costs in the country, this will drastically increase your expenses at a time when you no longer have regular income flowing in. Therefore, when planning for your retirement, you need to include the cost of possible long-term care or assisted living. These tips may help you get started:
Be Aware of Health Plans for Retirees
As a retiree, you are entitled to health plans suitable for people of your status. Many private pension plans help to meet various expenses during retirement. Other than government schemes, learn about the private ones as well.
Get in Touch With a Financial Advisor
The best way of exploring all your options is to get advice from a financial expert who will walk you through the various schemes and their benefits. Your financial advisor will help you pick a savings plan that best suits your circumstances.
Review Your Portfolio Annually
There is a constant change to benefits and costs. Moreover, new plans get introduced, which are often more beneficial than older ones. Hence, it is good to review your investments annually to ensure maximum growth of your wealth.
Don't Put Your Eggs in One Basket
Do not rely solely on your retirement savings alone. Apart from your retirement fund, look for ways to invest further with any surplus cash you may accumulate. These little pockets of wealth can save your life in the event of an unprecedented medical emergency.
Feel Healthy and Comfortable With HDFC Life's Pension Guaranteed Fund
How will you ensure that you have financial security during your retirement to receive the best healthcare available? A viable option is the
Pension Guaranteed Plan by HDFC Life
. This plan by HDFC offers much flexibility so that you can choose an option as per your preferences and requirements as follows: • Single or joint life basis • Immediate deferred benefits • Annual, half-yearly, quarterly, or monthly payments • Payment of purchase value on death • Option to set up a reverse mortgage with financial institutions to receive benefits • Top-up provision The benefits are available as follows: • Immediate life annuity • Same as above but the purchase price is returned • Deferred life annuity where the purchase price is returned but payments are deferred as per your choice.
Immediate Life Annuity
In single life, the annuitant will receive payments in arrears until death. In joint-life, you will both get payments as long as either of you is alive. On the death of the survivor, pay-outs will stop. There is no death benefit under this option.
Immediate Life Annuity with Purchase Price Return
Under the single-life option, the annuitant receives payments in arrears until death, following which payments cease. Under joint life, both annuitants receive regular payments in a frequency of their choice, which cease on the death of the survivor.
Deferred Life Annuity With Return of Purchase Price Option
Under this option, the terms and conditions are the same as an immediate life annuity with purchase price return. Only, the payments are deferred, and you get to choose a deferment period of 1 to 10 years.
Enjoy Health and Security in Your Golden Years
If you are smart about where you put your money when you are younger, you can have peace of mind once you retire. Follow our tips to ensure a better early warning treatment and the best consults when you need them once you retire.
With HDFC Life's
Pension Guaranteed Plan
, you can look forward to a stress-free retirement for the rest of your life.