Buying life insurance provides you with a dependable cover for your surviving family in the event of death or disability. But people usually underestimate the financial distress that lack of life insurance can create.
India is the 15th largest in the world in terms of life insurance premium volume, based on a study conducted by PWC. Yet, in terms of healthy financial planning, we still have a long way to go: less than 2% of Indians buy life insurance. When it comes to changing your life for the better, life insurance is the way to go. Here are three reasons why.
Life insurance is the shield that protects your family from unforeseen difficulties.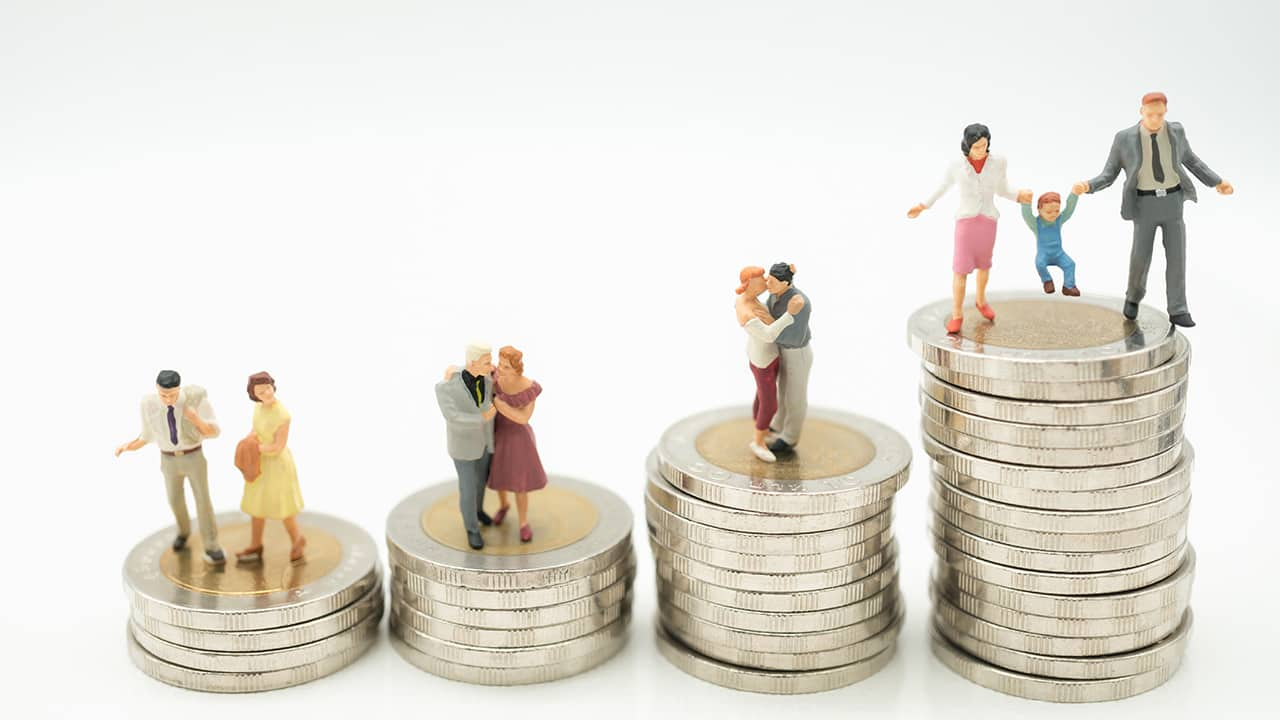 Three Major Benefits of Life Insurance
There are three primary reasons why getting life insurance should be a priority. Let's look deeper into each one of these factors:
Value Over Time
The premium payments for life insurance contribute to three parts. The first part of your fee pays for the operational costs of the policy provider. Then, the next part of the payment goes to the policy's death benefits.
Finally, the remaining part gets added to the cash value of the policy. As you pay the premium payments, the cash value of the policy increases. These benefits can go to the surviving family after the death of the policyholder.
Some policies also allow the policyholder to withdraw the amount. There will also be a provision to take a loan against the cash value if necessary.
Income to Your Family
Calculating the premium costs involves health risks, life expectancy, and lifestyle habits. Avoid delaying buying life insurance as the quality of life deteriorates with age. The earlier a person buys life insurance, the lower the premiums will cost.
Cover Your Debts
Increased income usually results in better opportunities to buy products on credit. These loans may be easy to pay off with a regular income. But, if your income stops because of death, disability, injury, or sickness, it can throw your family into dire straits.
For example, if there is a loan on your house, lack of funds can result in eviction or foreclosure, at best. However, life insurance is the shield that protects your family from such unforeseen difficulties.
Make a Positive Change With HDFC Life Click 2 Protect Life
The first step towards buying a life insurance policy is finding an insurance policy with suitable benefits. Fortunately, HDFC Life Click 2 Protect Life provides benefits like increasing the cash value and monthly income for day-to-day expenses.
This affordable product by HDFC Life provides you and your family complete protection no matter how uncertain life may be. The policy lets you choose from a range of options according to your particular requirements.
With the HDFC Life Click 2 Protect Life plan, you can secure financial stability for your loved ones, even in your absence. They can continue with the same standard of living in the unfortunate event of your demise. Plus, you get numerous options and riders such as accidental, disability and critical illness to make amendments to your plan.
Key Features of HDFC Life Click 2 Protect Life:
• Comprehensive financial protection
• Benefits balanced automatically with a change in circumstances
• "Return of Premium" option provided
• Three plan options
• Pay-out from age 60
• Provision for Waiver of Premium
• "Whole of life" cover available
Life Insurance: The Financial Security Your Family Deserves
Well-planned insurance can indeed change lives. It provides the essential contingency plan for your family. It allows you to clear your loans, provide investment for the future needs of your children, and is not expensive to purchase - if you start planning early.
As you grow older and move towards retirement, your family needs will change. Your priorities will also change. As your children grow up, each of them become independent. Once they start earning, they may no longer need your financial support.
But other expenses may increase, like healthcare, which your health insurance may not cover fully. On retirement, you will have to rely on your savings when you no longer receive a monthly salary - but you will still have to support your spouse and yourself.
With the HDFC Life Click 2 Protect Plus policy, you get the flexibility to meet your changing needs and build up value over time without having to spend too much in the long run. Get
HDFC Life Click 2 Protect Life
today and breathe easy for the rest of your life.