Maintaining good health has never been more crucial than it is in the current situation. Unfortunately, there are so many factors right now that go against our attempts to achieve our goal of good health, making our efforts an uphill task.
Factors That Go Against Our Attempts at Good Health
As India goes through the various phases of unlock in the post-COVID environment, many of us continue to work from home. Others who have started to go back to the office are still exposed to the stressful situation as the country braces for the second wave of COVID-19.
With the Click 2 Protect Health policy, you get health insurance, and life insurance. It's easy to purchase and you get tax benefits from it as well.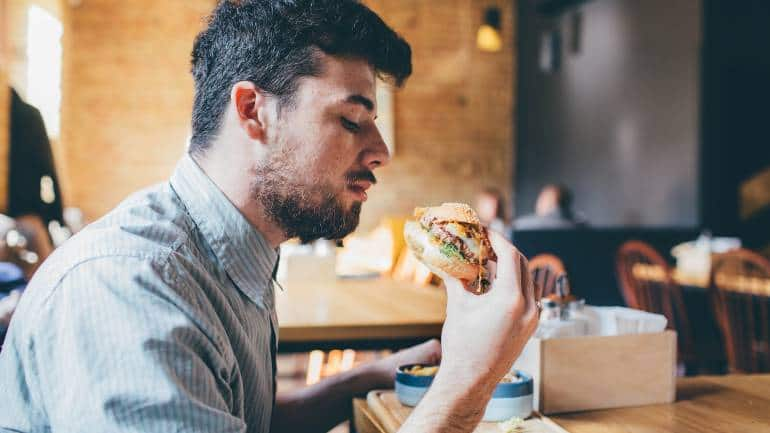 Working from home results in our health being compromised in various ways.
Disrupted Sleep Cycles
We struggle to meet unrealistic deadlines set by bosses because they feel that we are available to work 24/7. The result is more extended hours and sleeping at odd hours.
Unhealthy Eating Habits
The tendency to snack increases, with food being accessible at all times. If work prevents you from adhering to regular mealtimes, you end up snacking in between.
Mental Stress
Working from home has ushered in many adverse health issues. The main difficulty seems to be a sense of isolation. A report published by Deloitte highlighted a survey where 57% of women and 47% of men felt their mental health worsened as a result of social distancing.
Ergonomic Issues
We don't have the seating arrangements that we take for granted at the office in our homes. It leads to all sorts of back, neck, and shoulder ailments. Ultimately, you could end up with spinal problems.
The Ever-Present Threat of Infection
Worrying about the possibility of infection is another reason for mental stress. There are so many asymptomatic cases going around that even the slightest cough or sneeze causes alarm.
How HDFC Life Can Help
With a high possibility of any of the health issues mentioned above, having health insurance becomes even more critical. Unfortunately, the number of people in India with adequate health insurance is a dismal minority.
Fortunately, HFDC Life offers a variety of viable health insurance policies that you can buy. Let's take a look at a few of them:
Click 2 Protect Health
This plan is a result of a collaboration between HDFC Life and HDFC ERGO Health Insurance Limited. You get health insurance, and life insurance with the Click 2 Protect Health policy. It easy to purchase and you get tax benefits from it as well.
You can buy this policy by issuing a single cheque, and only one medical examination is required.
HDFC Life Cardiac Care
There is a massive increase in cardiovascular ailments in India of late, which results in an exponential rise in medical expenses. The HDFC Cardiac Care policy will take the stress out of your medical expenses if you have any heart-related issues.
There is an extensive list of cardiac conditions that are covered. You will receive a lump-sum payment and can also make multiple claims. This plan offers the option of indexation benefit to counter medical inflation.
HDFC Life Cancer Care
With the HDFC Life Cancer Care plan, you get a lump sum payment if early-stage major cancer is detected. Payments are made during all stages of the illness. The coverage extends to out-of-pocket expenses and experimental treatment. You even get coverage for boarding and lodging if the therapy involves travelling to different places.
Leave No Stone Unturned With Health Insurance
With the rising cost of healthcare, you need to think carefully about how you are going to handle sudden medical expenses. A medical emergency can occur at any time, so it makes sense to protect you and your family with a health insurance plan.
With HDFC Life's health insurance plans, you can have peace of mind that you and your family will always be covered for sudden medical expenses; however, they may occur unexpectedly. Hence, as we move towards 2021, let your relationship with your health be a good one, with a suitable health insurance plan in place for you and your family.
This is a partnered post.