Introducing Badlaav Humse Hai: Uplifting Stories of India's Changemakers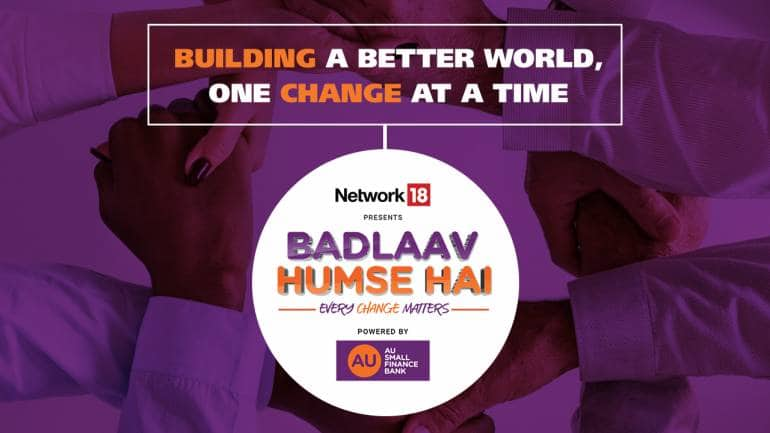 In a world faced with the challenge of being able to see beyond one's own troubles, it is rather surprising to see people who push the boundaries of frivolous societal confinements and step up to make a difference in this world. We walk among changemakers whose silent fights have brought about the loudest transformations- those who constituted and embarked on a unique narrative, one which is not marred by recognition but reformation. Their stories of valour, bravery, dedication, and sacrifice cut across the length and breadth of their movements. These are the stories of Changemakers, the Pioneers, the Doers, and Extraordinary Citizens who are defying "business as usual" with their inspiring efforts that are making a positive impact on society.
Their stories affirm how every change matters when it empowers people and communities. The unsung heroes may not necessarily be in the limelight for their fights but they may, at times, be the leaders whose ideals delineate the big or small changes in society.
Promising to bring about a radical shift in digital banking practices, AU Small Finance Bank came up with the mega-brand campaign, aptly titled 'BADLAAV Humse Hai' last year. Evolving and taking it to a completely new scale this year, AU Small Finance Bank and Network18 attempt to support and empower the changemakers who are making big differences with their small steps towards the betterment of this world. By joining hands with Network 18, this campaign will put a spotlight on the stories of real-life heroes who are leading others in strengthening their communities.
The goal is to bring to light the spirit of these changemakers from all spheres of life, and different corners of the country. The initiative will share stories of real-life heroes who have made heartfelt and sincere contributions towards bringing change and uplifting the fabric of our society by lending their time, energy and selfless support to various humanitarian causes, and who are truly the ambassadors of BADLAAV in every sense.
Being a changemaker in the Indian banking sector itself, AU Small Finance Bank relishes in bringing hope and amplifying the message of changemakers who are challenging the status quo and augmenting their movements across India in the name of just one single cause - Humanity.
The initiative launches today and will run for a period of six months and culminate in a grand on-ground event where the changemakers will be felicitated. As we believe the course of bringing change into society takes serious commitment, tireless effort and a synergetic attitude, their efforts and changes need to be cherished forever. Join us in this special, purpose-led initiative to applaud these changemakers and make them an inspiration for the society at large.
Moneycontrol journalists were not involved in the creation of the article.