Swagatika Acharya: A Formidable Voice For Cancer Care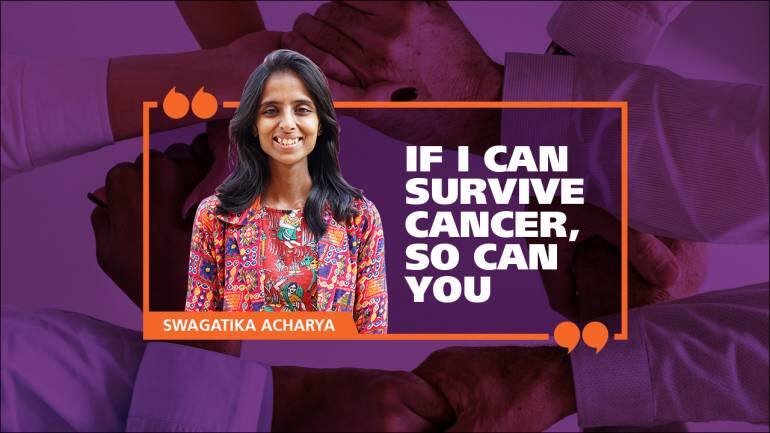 A cancer survivor herself, Swagatika Acharya is now breaking the taboo surrounding this serious medical ailment. What started as a campaign to spread awareness, is now a movement that offers hope to millions suffering from cancer.
Around 2.7 million Indians are estimated to suffer from cancer, with 13.9 lakh new cancer patients registered annually. Apart from the fear associated with cancer, some types such as gender-related or breast cancer, are considered taboo and there is a stigma associated with it. Swagatika Acharya's initiative is starting conversations and spreading awareness to combat the disease and its stigma.
Swagatika Acharya had a minor injury in 2017 while playing sports at 19. Despite visiting over 20 doctors, there was no confirmed diagnosis. It was only when she lost consciousness four months later she was diagnosed with cancer by an oncologist. During her hospital visits, she saw many people go through a similar fate and wanted to do something for them. On returning to Odisha, Swagatika started talking and writing about cancer openly, as death and life-threatening diseases like cancer are a taboo in Odisha.
Meanwhile, she also started documenting her own experience with cancer. She built a team to spread awareness about the disease to take her movement to a larger scale. This idea led to the birth of AwAAkeN Cancer Care Trust in Cuttack, a foundation that works towards awareness and advocacy about cancer and organises screening programmes. The trust has also supported 130 cancer fighters during the COVID-19 pandemic. Additionally, during this period, they also conducted virtual awareness campaigns.
Current programmes include the rehabilitation of cancer fighters. Since its inception, AwAAkeN has conducted 5,000 cancer camps, screened 4,000 underprivileged women for breast cancer, supported 70 pediatric cancer fighters and provided financial assistance to 50 cancer fighters.
Let us join in recognising Swagatika Acharya for her quest to breaking the taboo surrounding cancer through continuous advocacy. Watch her story unfold on Network18 presents Badlaav Humse Hai powered by AU Small Finance Bank: https://bit.ly/3UyjvyO
Moneycontrol journalists were not involved in the creation of the article.