Sukhiya Bai: Enabling Women Farmers To Become Financially Independent & Self-Reliant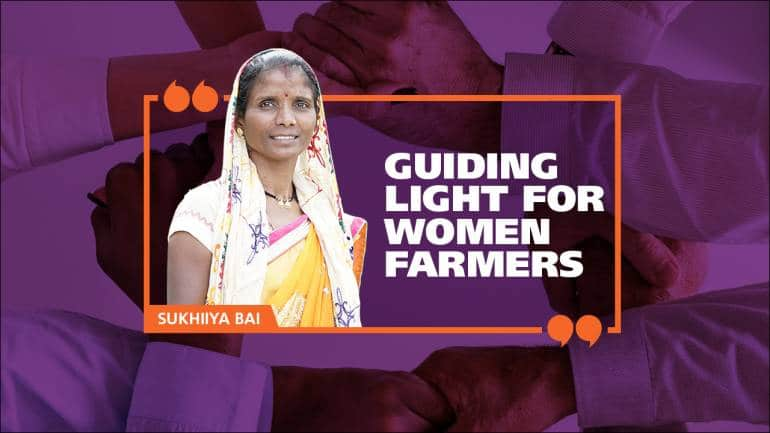 Sukhiya Bai is helping bridge the gender gap in agriculture by teaching women farmers about sustainable agricultural practices, thus, providing them with the necessary knowledge to become independent and self-reliant
Women are a crucial yet often ignored resource within the agricultural industry. Lack of ownership, access to finance and markets, agricultural training, and other socio-economic barriers prevent women from having an active voice in the agricultural sector. A tribal woman from Juwadi village in Ghodadongri block of Betul district in Madhya Pradesh is breaking these barriers to empower herself and other women farmers like her. Hailing from a small village, Juwadiin Madhya Pradesh, Sukhiya Tumdum faced many challenges while growing up and even after her marriage. With the singular goal to improve her family's condition, Sukhiya Bai joined a farming workshop where she learned about modern agricultural practices- from planting seeds to pouring medicines, and started supporting her family by working on farms. But her journey didn't stop there. Since then, she has passed on this knowledge to countless other women farmers by organising education and training sessions on best practices and management of farmlands and crops.
Today, she has personally trained, educated and provided support to ensure better household income for over 200 women farmers. Popularly called the 'Ajeevika Mitra' among farmers, Sukhiya Bai is a Ward (Panch) and SHG member and is keenly empowering the women by educating, motivating, and supporting them via every means possible.
She continues to amplify the voice of women farmers by encouraging them to participate in initiatives like Integrated Natural Resource Management (INRM). She has also been instrumental in designing and implementing INRM plans for five villages. During implementation, she advocated for women farmers to be provided labour work under Mahatma Gandhi National Rural Employment Guarantee Act (MGNREGA). In recent years, she has also been working as a service provider for at least 50% of women farmers in terms of availing quality farm inputs and offering vegetable seedlings to cater to vegetable promotion in the area with marginal input cost for the women.
Join us in recognising Sukhiya Bai's efforts in uplifting women farmers and bridging the gender gap in farming. Watch her story on Network18 presents Badlaav Humse Hai powered by AU Small Finance Bank: https://bit.ly/3eOqh4y
Moneycontrol journalists were not involved in the creation of the article.